Saturday, February 5, 2011 - 7:44PM CST






Saturday Scholars weather & storm photography links
For the students at Edwardsville and O'Fallon high schools today, here are the links to get you started with basic meteorology and storm photography:


Thursday, February 3, 2011 - 8:30PM CST






More STL metro-east ice storm photos
GALLERY LINK: February 2-3, 2011 Ice Storm Gallery
Thankfully, today's forecast verified, with clear skies prevailing for most of the day. The few minutes around sunrise and sunset provided the best lighting. I'm as ready for spring as anybody, but sights like these are really amazing, and make winter easier to appreciate. These are the kind of scenes where I'm actually disappointed in a camera's inability to capture the full glory of them as my eyes are seeing it. The thumbnails below link to the gallery page for this event, which also includes the rest of the photos from yesterday.
click for gallery: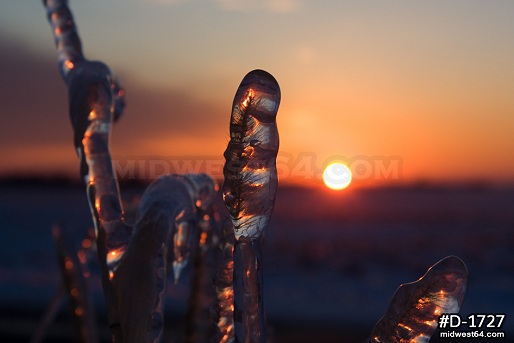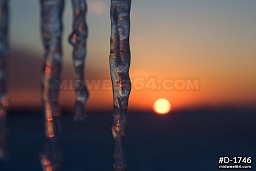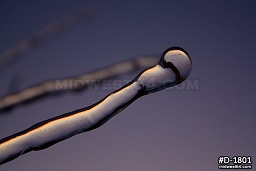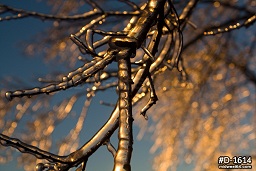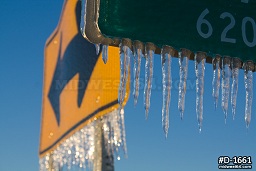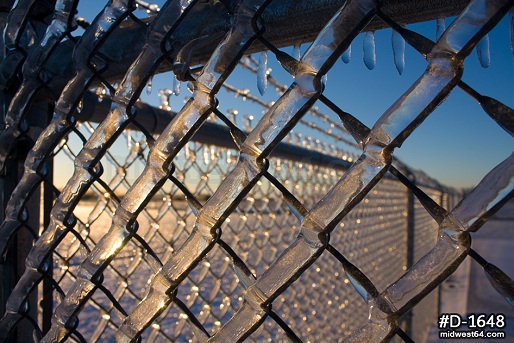 Wow great! It is the most beautiful ice photos I've ever seen! Also, I'm very happy to see your professional pictures again. Thank you for comeback!
- Posted by Luka Lee from Arizona



Thanks Luka, glad to have you as a visitor!
- Posted by Dan R. from New Baden, IL



Wednesday, February 2, 2011 - 5:59PM CST

Ice storm photos, February 1-2, Clinton County, IL
I woke up this morning and was somewhat surprised to see that the freezing rain showers that passed over us last night had brought the total ice accumulations in New Baden up to over a half an inch. So, it looks like the far eastern St. Louis metro can now claim something notable from this storm. This of course is a photo-worthy subject, however the cloudy skies today were less than ideal as a background, aside from a fleeting few minutes of sunlight this evening. Tomorrow will hopefully bring crisp blue skies to make for some very nice sky-ice combinations. I went out briefly this afternoon to grab a few shots just in case wind or unexpected sunlight melts/dislodges the best ice formations later.
Tomorrow I plan to investigate the situation east of here, which is farther out of the sleet zone and therefore likely has slightly higher ice accretions. Amazingly, despite branches sagging heavily, I haven't found much tree damage with this, and no power outages that I know of. Apparently most of the weaker limbs and lines have already been 'weeded out' from previous storms in recent years. The untreated roads around town are very slick, the only reason they are passable is thanks to the slight granular coating of sleet to provide a little coarseness.
More photos to come tomorrow, if the sky cooperates. *EDIT*: These images have been relocated to a new gallery containing new images since the time of this original post.
click for gallery:
Tuesday, February 1, 2011 - 5:55PM CST

St. Louis winter storm forecast - what went wrong?
No crippling blizzard or ice storm for any of us here in the metro - so what went wrong with today's forecast? The killer was the warm layer aloft. Our atmosphere is like a layer cake, with layers of varying number and thicknesses from day to day. Snow needs uniformly subfreezing air in all of the layers, all the way to the surface, to make it to the ground and accumulate.
click to enlarge
Today over St. Louis, a few thousand feet up, there was a layer of warm air at a temperature of about 40°F, well above freezing. Above this layer, and below it down near the surface, the air was below freezing. In the storm, snowflakes developed higher above the warm layer, then fell through it, melting either partially or fully into raindrops. The liquid rain then entered the cold surface layer and refroze into hard pellets of solid ice, AKA, sleet. Where the warm layer was stronger, the warmer liquid rain made it all the way to the surface before freezing on contact with objects, AKA, freezing rain.
The warm layer is a snowflake killer: any location that had it overhead was getting either sleet or freezing rain. Sleet and snow are very different - snowflakes are light, fluffy and low-density crystals, while sleet is solid, dense ice pellets. As such, for the same amount of moisture, an inch of sleet would accumulate around 10 or more inches if it fell in the form of snow. Had the warm layer stayed south of us, we would be looking outside at easily a foot or more of snow, just as had been forecast. In essence, thanks to the difficult-to-forecast warm layer, we got the right amounts of precipitation, just not in the forms we expected. One only has to look just over 30 miles west of the city to see what would have happened if the warm layer aloft had not been a factor.
So go easy on the meteorologists with this one. Everyone made their forecast based on the best information we had. The science of winter weather forecasting, as with a lot of operational meteorology, still has a long way to go before we can start predicting these types of storms with greater certainty. That's no one's fault - we just haven't yet been able to develop our knowledge and tools to the level needed for that type of precision. Take the upper air layers for example (including the pesky warm layer in this storm) - the only way we measure those now are twice a day with 90 weather balloons that are fairly spaced out across the US. While we can extrapolate the data in between to some degree, better forecasts of this complex and dynamic atmosphere require much more detailed observations that we simply don't yet have. And that's just one factor.
With a storm such as this, it's better to heed what the data is indicating and 'dodge the bullet' later, than to ignore the signs in the skies and be unprepared for the eventual 'big one' that will happen.
Tuesday, February 1, 2011 - 2:23PM CST

St. Louis blizzard/sleet/snow storm - update 9
LIVE EXPEDITION VIDEO: Live Video Feed Link
(live stream is active periodically, stay tuned to Facebook or Twitter for on-air notifications)

FOLLOW: Facebook | Twitter | RSS/XML
Update 2:23PM CST Tuesday, (Posted from New Baden, IL):
The only thing you can really be certain about a winter storm is that it usually doesn't turn out exactly like you expect. So far, sleet has been the predominant precip type in the St. Louis metro area all day, and the first main wave of precip is about to end. Some wraparound snow will move in later, but it remains to be seen if it will produce blizzard-criteria conditions. As far as negative impacts, sleet is the best-case scenario - its density means it accumulates around 10 times less than its snow equivalent, yet doesn't stick to trees and power lines like freezing rain. It bounces harmlessly to the ground, with icy roads its only real threat.
I am back home in New Baden, and probably will not venture out again until the wraparound 'deformation' snow band is something worth documenting. I'm thinking the better photo ops will be when the sun and blue sky come out in the next couple of days.
* * *
Update 9:47AM CST Tuesday, (Posted from St. Louis):
Settled in downtown awaiting the blizzard. Posted a few photos from a short walk around outside. Light sleet has been falling for much of the past couple of hours, and has coated all of the roads and sidewalks. About a quarter-inch of ice on the trees and signs downtown. Live stream will go back on the air when the heavy snow starts ramping up - stay tuned to the Facebook or Twitter feeds for notifications.
click to enlarge:
* * *
Update 6:47AM CST Tuesday, (Posted from New Baden, IL):
It looks like the warm layer aloft is retreating southward, as the freezing line at 850mb per RUC analysis is now south of the St. Louis metro. With less of a warm layer aloft over the area, this will mean more sleet, a faster changeover to all snow, and less of an ice storm (or maybe none at all). This is good news for our power lines and trees, but bad for our backs when it comes time to dig out tomorrow! The city is now included in the blizzard warning, which has been expanded south and east accordingly. I am about to head into downtown for the duration of this storm. My next update will hopefully have a semi-permanent live stream going from a downtown location.
* * *
Update 12:21AM CST Tuesday, (Posted from New Baden, IL):
Unfortunately St. Louis is still within a zone of high uncertainty regarding what point on the snowstorm-to-ice-storm spectrum we will be on. For areas north and west of St. Charles, an all-snow blizzard event is fairly certain, while south and east of Nashville, IL will be primarily ice. For the areas in between, a start of sleet and icing will transition to snow, and at what point that transition happens will make a huge difference between ice storm versus snowstorm/blizzard.
My plans to be a part of this storm are trending more toward downtown St. Louis, where an earlier changeover to snow should be seen with a high likelihood of thunder and lightning (thundersnow/sleet). I am prepping for spending at least a full day downtown to cover this storm, with the idea to set up 'base camp' in a parking garage with brief forays on foot to gather photos and video. A shift in the event to more of an ice storm over the city will make me want to stay on the Illinois side of the metro area (to make it easier to get home at some point afterward). Either way, I will likely be mobile and streaming off and on for a long period of time, and expecting to be hunkered down in one spot for a while during the worst of it - attempting to get home whenever it is safe to do so.
* * *
Update 6:21PM CST Monday, (Posted from New Baden, IL):
Anything untreated has a solid coating as of 6PM tonight. Some of the secondary roads north of US Highway 50 were getting glazed and treacherous, and I would expect these spots to be impassable after another 30 to 60 minutes of freezing rain. For the most part, as expected, traffic is not slowing down for the hazard anywhere (thanks to the road treatments barely keeping things at bay). I would expect the accidents to begin now as drivers start turning off of the main roads and onto the untreated secondaries at normal speeds.
Here are a few photos from a fuel stop at the Lebanon exit on I-64:
click to enlarge:
Radar shows we have (aside from patchy freezing drizzle) a big lull in the precip for much of the night. It may be morning before the 'main event' arrives in the metro. We are still too close to the snow/sleet/freezing rain transition zone to say with certainty that the ice storm will happen. If we don't see the ice storm, it will be the big snow. An interesting 36 hours ahead.
* * *
Monday, January 31, 2011 - 4:11PM CST

St. Louis ice/snow storm updates: January 31-February 2
LIVE EXPEDITION VIDEO: Live Video Feed Link
(live stream is active periodically, stay tuned to Facebook or Twitter for on-air notifications)

FOLLOW: Facebook | Twitter | RSS/XML
Update 4:11PM CST Monday, (Posted from New Baden, IL):
A little over a tenth of an inch of ice on most everything here in New Baden so far, with another round of moderate freezing rain showers about to move in. I am heading out to do another round of road ice monitoring and will be live streaming via the live video feed link. The stream will likely come and go with cell coverage, so check back in a few minutes if it is offline.
* * *
Update 12:32PM CST Monday, (Posted from New Baden, IL):
I just finished the first circuit around the metro-east to monitor the roads (Glen Carbon, Edwardsville, O'Fallon, Troy, Lebanon). Although ice is building up efficiently on trees, power lines and signs, the roads have remained clear. Ground temps appear high enough to stave off all-road icing, but bridges are still vulnerable. Most everything is heavily salted, however, there is still a threat for surprise icy spots suddenly developing. Taking a break for a while now since it appears the conditions will not be changing much over the next few hours.
* * *
Update 1:38AM CST Monday, (Posted from New Baden, IL):
A major ice storm for the St. Louis metro area will begin soon. I have chosen to cover the icing event in our metro area rather than 'chase' the band of 20+ inch snow (with thunder and lightning likely) to our west and north. I plan to be out starting post-sunrise on Monday morning and attempting to live video stream this event on-and-off throughout its duration via ChaserTV (as long as the cell network can stay alive). Monday should mostly be road icing coverage, followed by tree and power line damage into the night and into Tuesday. You can access the live video page here. After the storm is over and we get some blue skies, some still photography will round out the updates to the site for this event.
I have finished making my own final preparations for this storm, which includes the basic necessities should we lose power for an extended time. This will be one for the record books.
* * *
Update 8:50PM CST Sunday, (Posted from New Baden, IL):
Model consensus seems to be converging on St. Louis being more in the freezing rain/ice storm portion of this system than in the deep snow swath, which looks to be setting up more north and west. Accumulating snow will still be in the cards for STL, but at this point it appears this will be on the tail end of the system with non-significant snowfall expected for much of the metro. This trend is unfortunately the worst of the two prior possibilities, as the degree of expected icing will be more than enough to cause serious power line and tree damage.
The biggest threat to life and property, however, may be when minor light icing moves into the metro area on Monday. With everyone expecting the brunt of the storm from Monday night into Tuesday, I fear the driver awareness and attendant speeds on Monday will produce a high-impact road icing accident disaster - not only in St. Louis, but any location outside of the 'superstorm zone' that sees freezing rain. With all of the attention going to the deep snow and heavy icing areas, the locations that receive light road icing will be more poised to catch drivers off guard at higher speeds, with more numerous and serious crashes.
* * *
Posted 8:30PM CST Saturday, (Posted from New Baden, IL):
The biggest winter storm so far this season in the Midwest is poised to affect the St. Louis area beginning late Sunday night and continuing through Wednesday. Computer forecast models have been showing the possibility of historic snowfall totals occuring in the heaviest parts of the system, of which is shown passing either over or very close to the St. Louis metro area. As with most winter weather events, the track and precipitation amounts of the storm will be impossible to forecast with much certainty until the final 24 hours (or less) leading up to the event. Further complicating the forecast is in the event that the system takes a more northerly track, the St. Louis area could see a major ice storm capable of producing widespread damage.
Below are some winter weather forecast links that include some simple graphics depicting the current thinking on the storm track and precip types/totals. "Day 1" refers to the upcoming 24 hours, "Day 2" 24 to 48 hours, and so on. These links update automatically at least twice per day:
HPC:
Day 1 Snow Probability: Greater than 4" | Greater than 8" | Greater than 12"
Day 2 Snow Probability: Greater than 4" | Greater than 8" | Greater than 12"
Day 3 Snow Probability: Greater than 4" | Greater than 8" | Greater than 12"
Freezing Rain: Day 1 | Day 2 | Day 3
Surface Low Tracks | Snow/Ice Discussion
WXCaster Snowfall Totals Model: STL NAM | STL GFS | USA NAM | USA GFS
I will likely be running some sort of blogging/field coverage during this event, including live video streaming, as well as updating any significant changes to the forecast and posting 'aftermath' photos once the storm is over. In other words, stay tuned for updates.

Blog XML Feed
Twitter Page
Facebook Page