Central Illinois tornado outbreak: December 1, 2018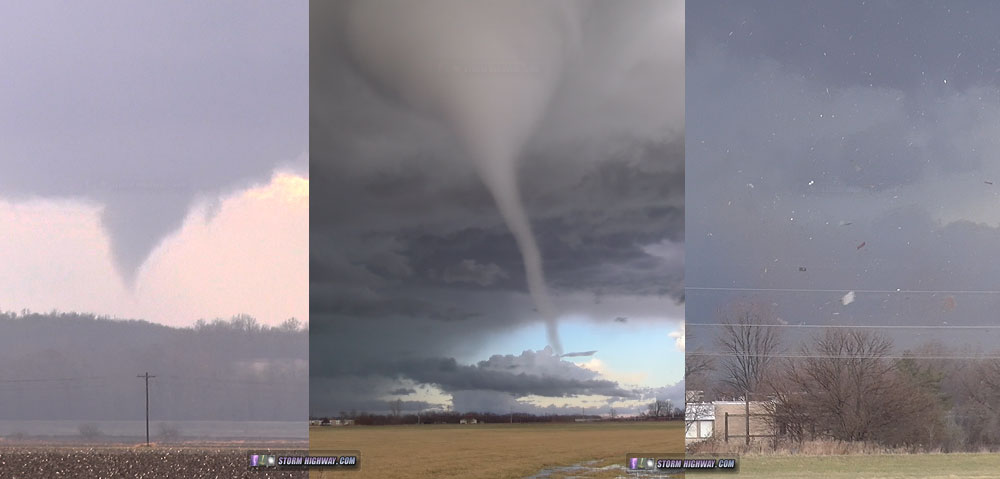 ABOVE: Central Illinois tornadoes on December 1, 2018
4K EXPEDITION VIDEO: Tornadoes from Pleasant Hill to Beardstown, Illinois on December 1, 2018
GPS LOG: Expedition path for December 1, 2018
BEARDSTOWN, IL - The most prolific tornado event to strike central Illinois since November 17, 2013 also occurred in the traditional tornado "off season". All of the ingredients for tornadoes were evident in most models in the days leading up to the event: a powerful upper jet, spring-like +60%deg;F dewpoints surging north into our area, and a surface low just to the west to provide directional wind shear in the lowest levels of the atmosphere.
As with most setups like this, the best tornado chances are where mature supercell storms cross a warm frontal zone. On this day, the warm front was located just north of I-72 roughly from Quincy to north of Springfield. Accordingly, this was my target for the event, about a 90-minute drive from home. I left just before noon and made my way north on Highway 67 through Alton and Jerseyville. As I approached I-72 at Winchester, storms had already developed and were beginning to organize. I chose a storm crossing the Mississippi River at Clarksville, MO, as it was nicely isolated and heading for the prime environment along the warm front. However, on this day, the open warm sector wind profiles were so primed for tornadoes that the warm front was not needed. My first visual of the storm was near Winchester as the base was passing near Pleasant Hill - and it looked imminently tornadic!
I had barely pulled over to begin shooting video when the funnel descended: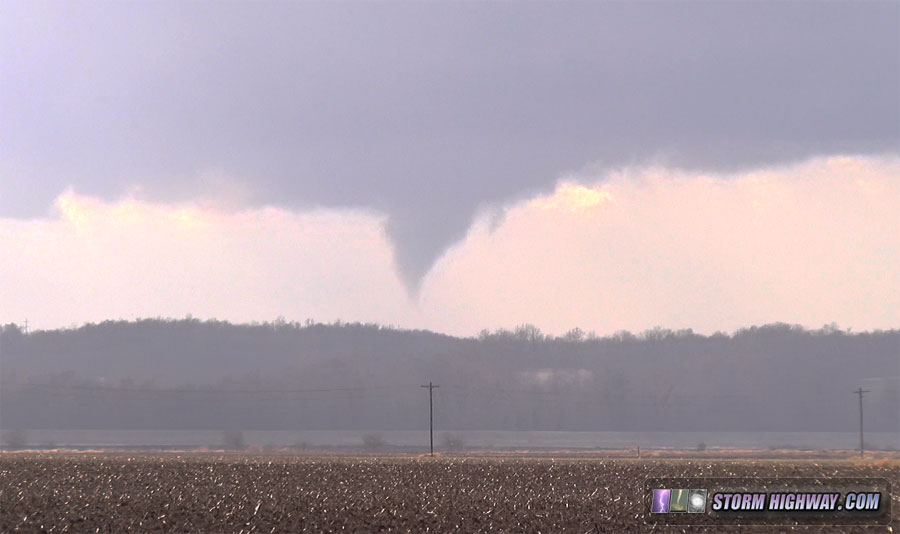 I reported the tornado via Twitter, then proceeded west to attempt a close intercept. The tornado did not fully condense while I had a visual, though the funnel descended more than halfway down several times.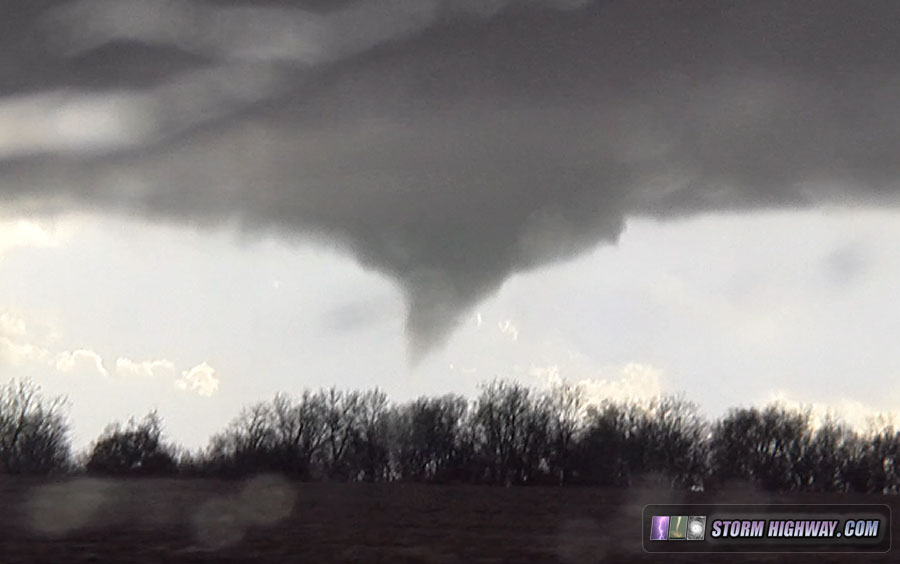 I arrived at the tornado's future crossing point on Highway 106 west of Detroit. A cinnamon-swirl funnel spun above a clearly audible ground circulation in the trees below: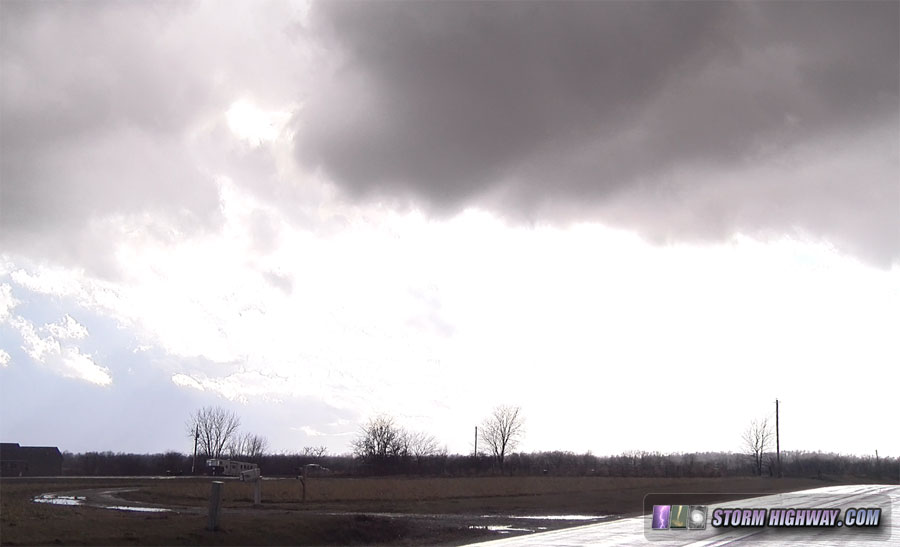 The pull-off I chose ended up being directly in the (very weak at this point) tornado's path, and I moved east quickly about 30 seconds before it crossed, passing by me in the field north of the road:
My road options at this point were not good. The Illinois River crossing on Highway 106 was plagued by a very long one-lane construction zone, and the only option to get on I-72 was 5 miles northwest at Griggsville. So, I had to backtrack west and lose the storm for about 25 minutes to get across the river via I-72. While I did this, I could see a more substantial funnel descending that other storm photographers already across the river confirmed was producing condensation subvortices near Valley City: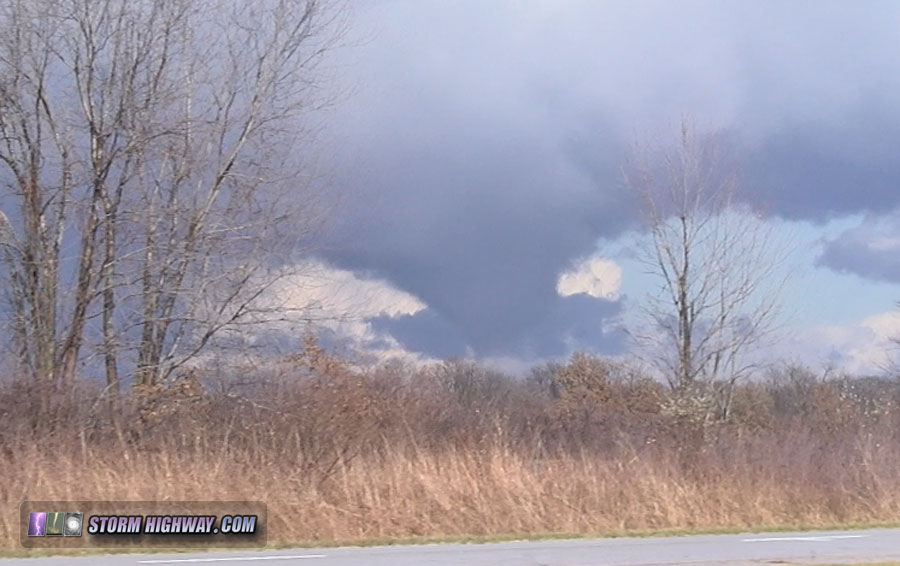 I made it across the river and on Highway 100 north to re-intercept the storm.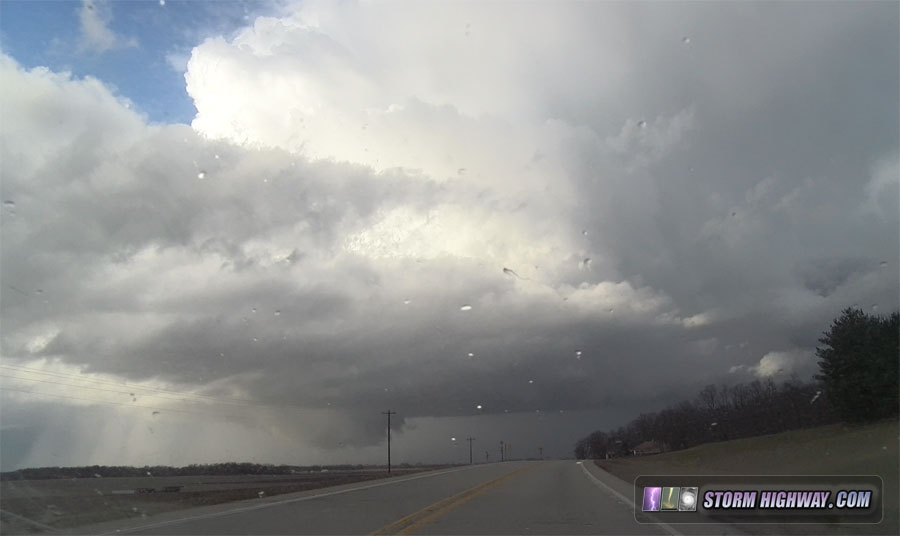 As I closed in on the meso once again north of Bluffs, a tornado was evident with a small funnel aloft and periodic debris swirls on the ground: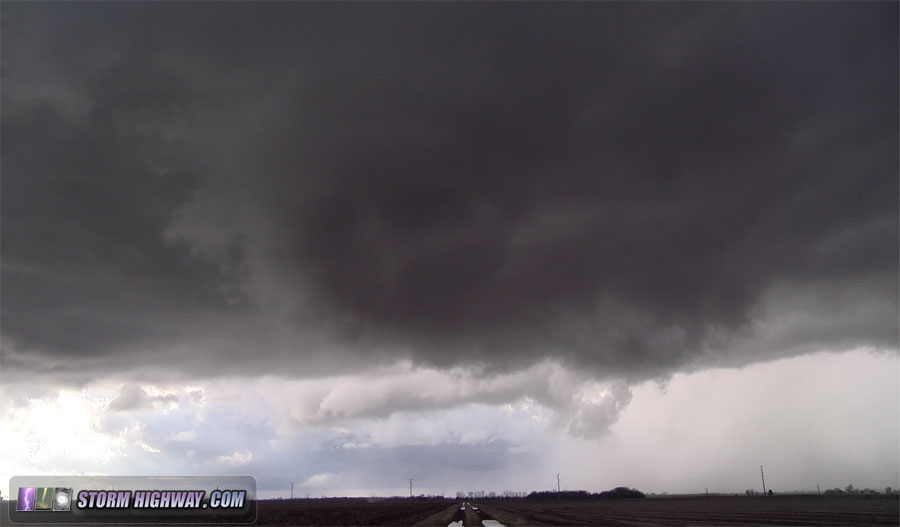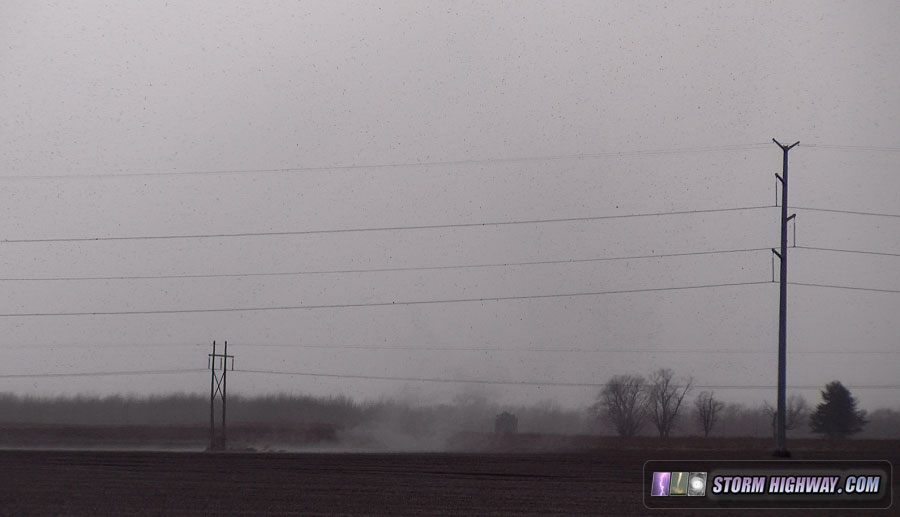 Since this circulation was also very weak, I was able to drive right up to it as it crossed the road. A quarter mile later, I stopped to watch the debris cloud continue northeast as the funnel hovered nearly overhead: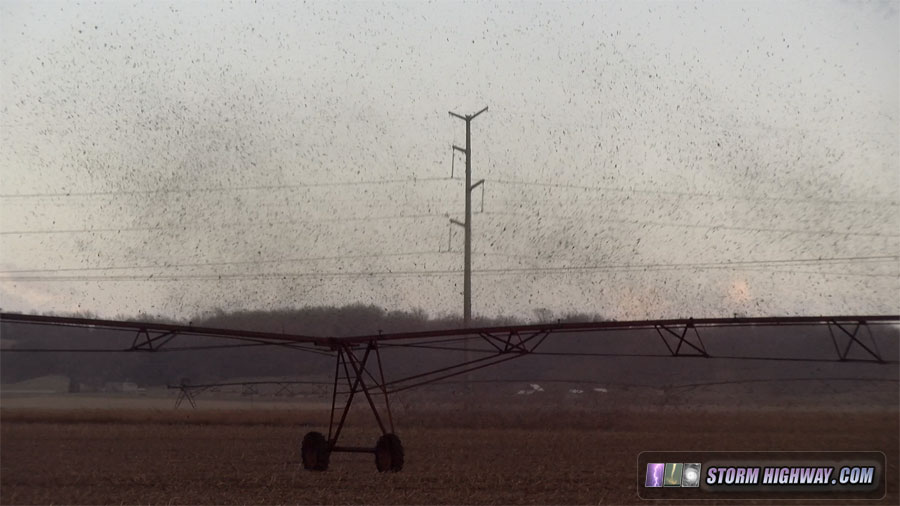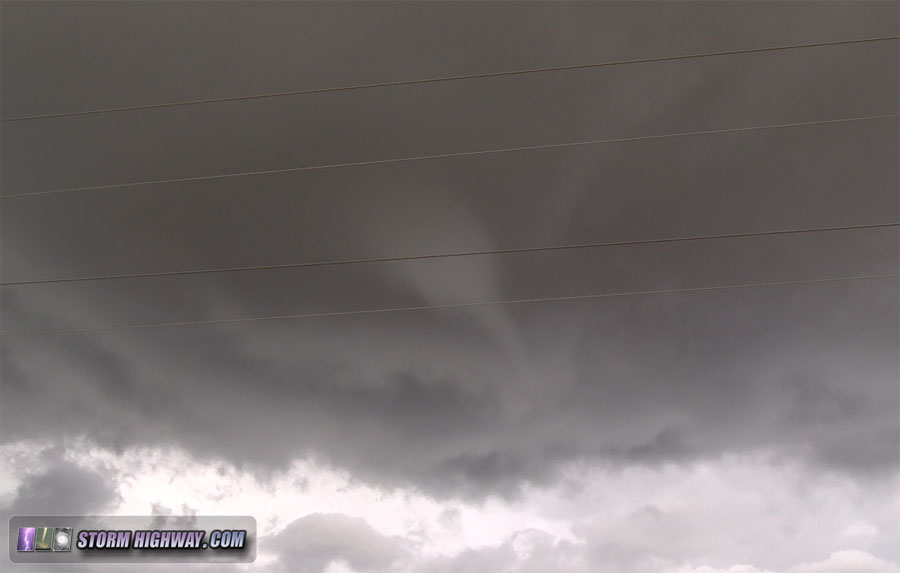 I left the highway here and stair-stepped east and north on the county roads to keep up with the meso. I am not sure if the next event was a new circulation or a continuation of the previous one. Either way, the resulting tornado was the strongest and most developed of all of them up to this point. The cinnamon-swirl meso overhead rapidly intensified, first as a nub funnel: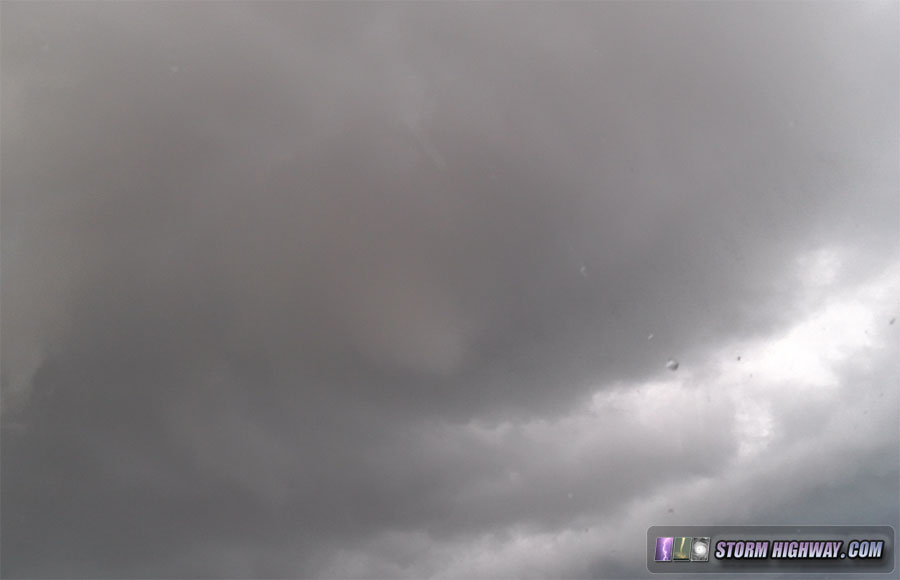 Vortices appeared at the ground with a power flash: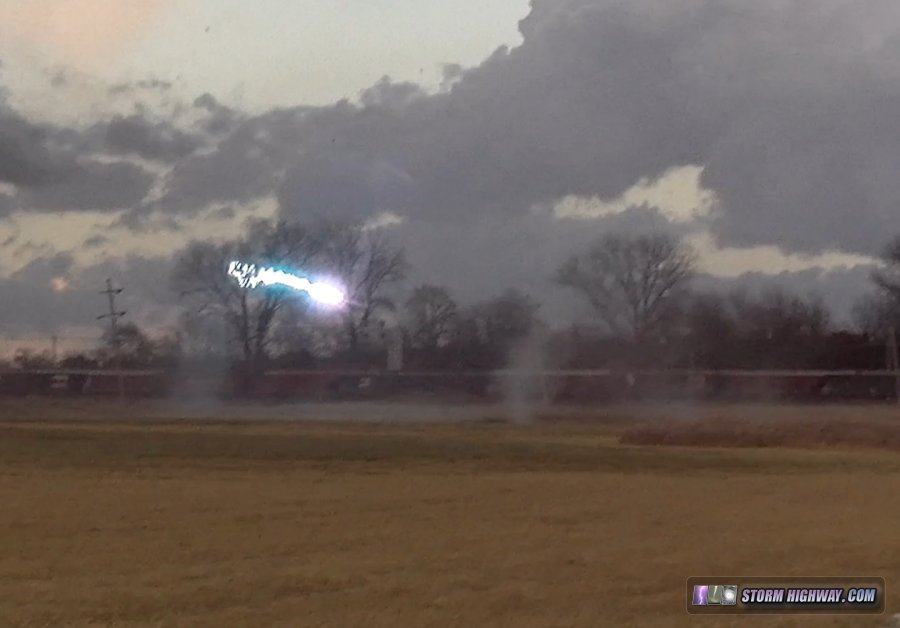 Then the condensation funnel filled in nearly to ground level: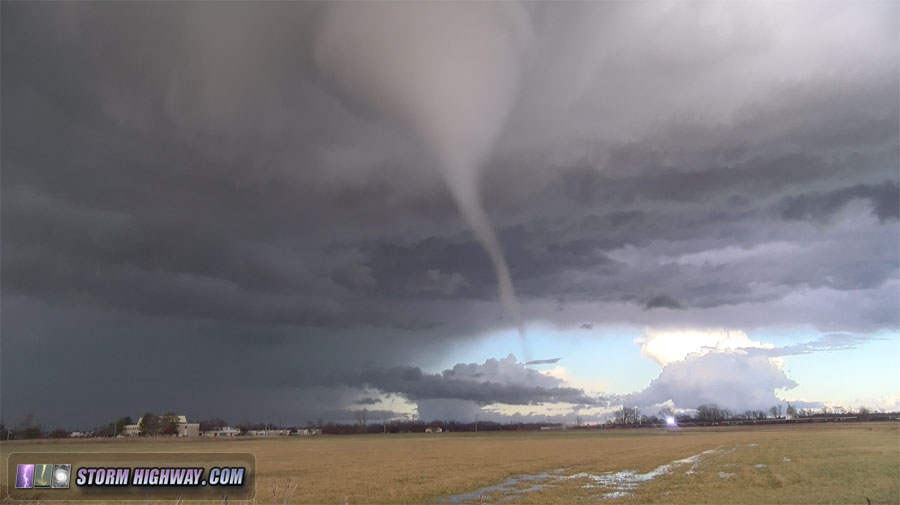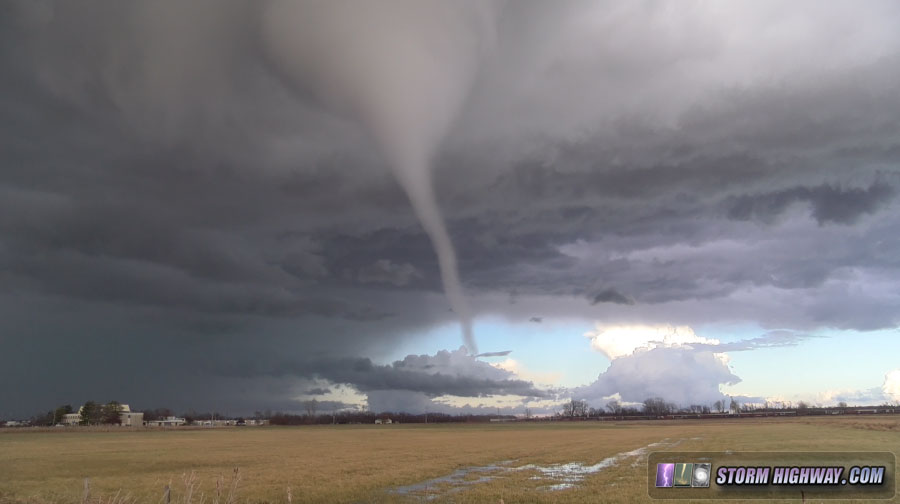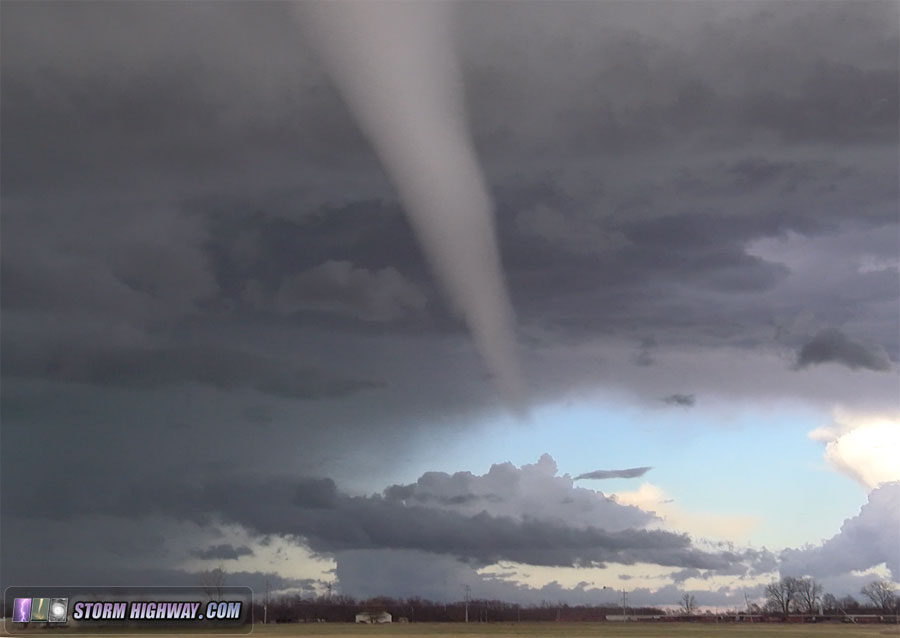 The debris cloud and ground-level condensation vortices intensified, at times appearing violent: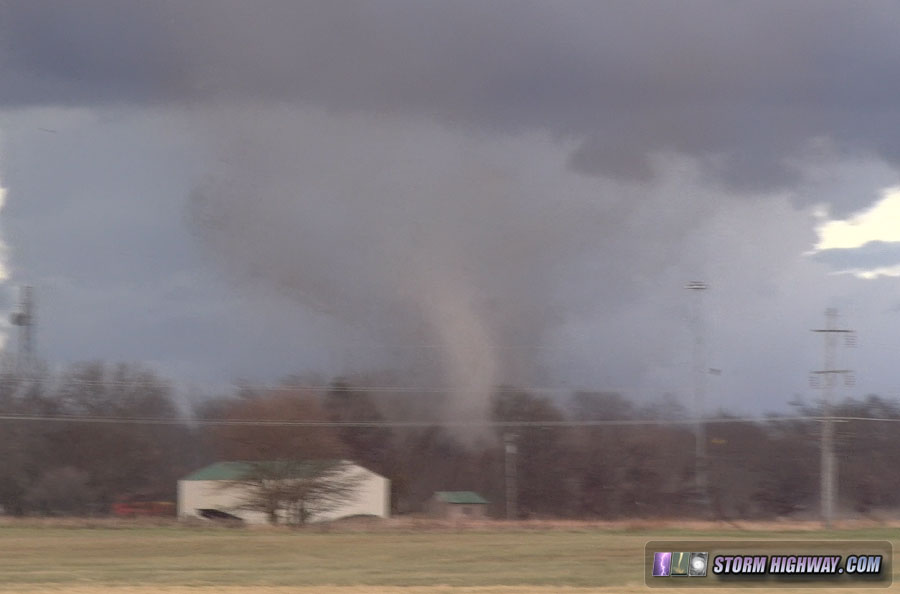 The tornado entered the eastern fringes of town. Several buildings were hit, with sheet metal and other debris filling the air: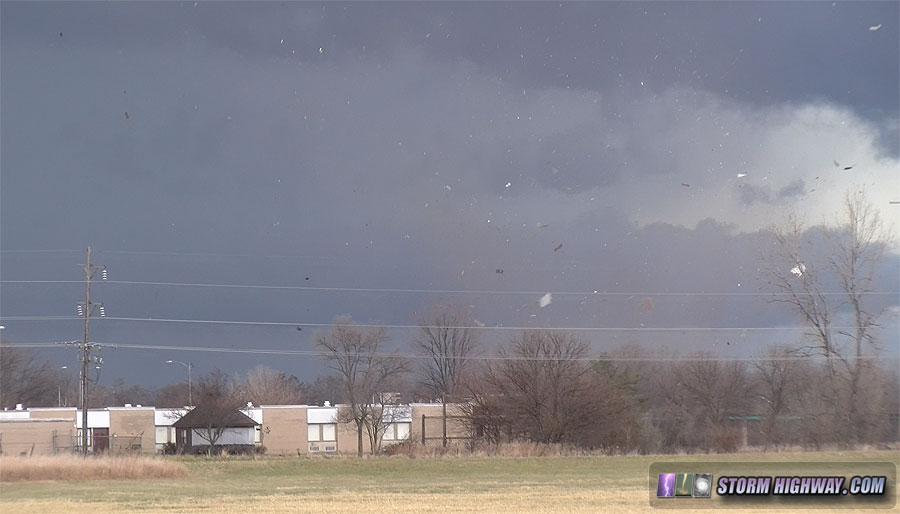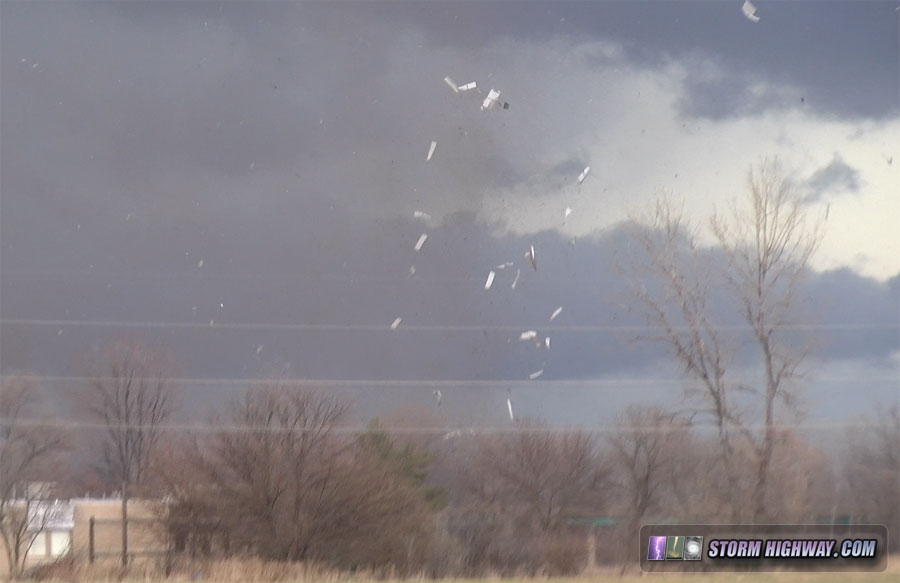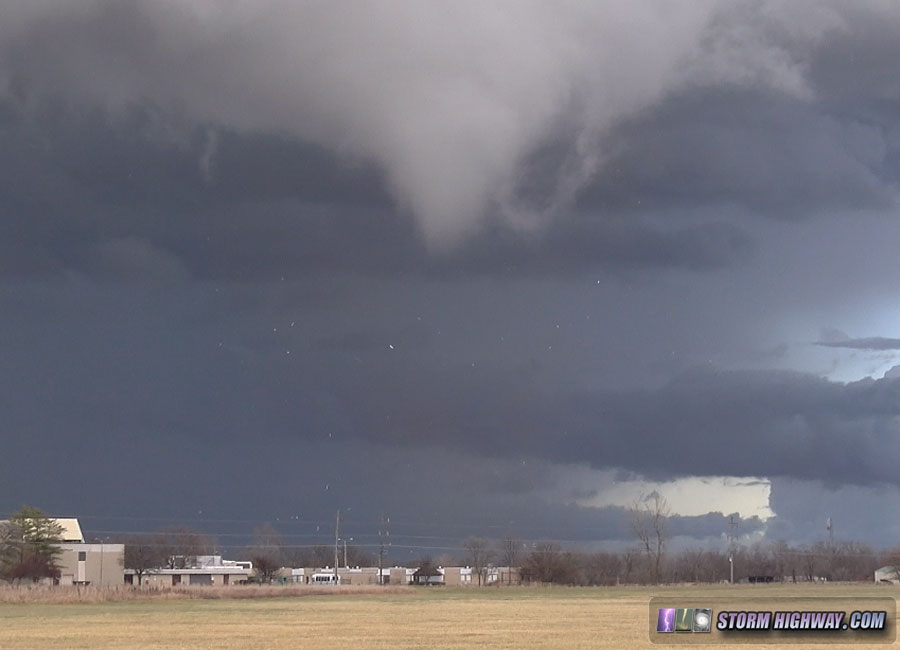 I navigated through town as sirens wailed: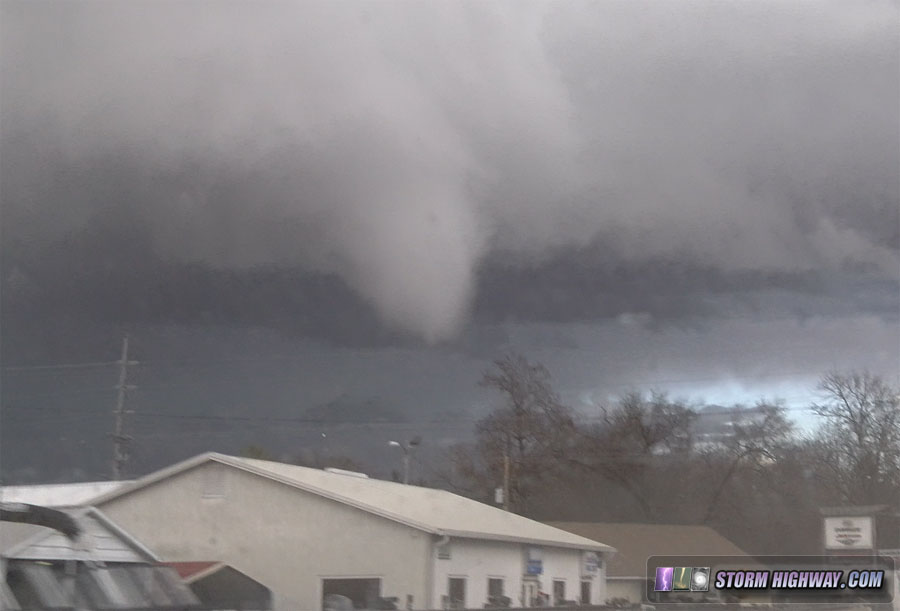 I ended up blocked by tornado debris on the roads north. Here, a destroyed barn was strewn across the road, with large trees completely blocking passage farther ahead.
By the time I had turned around, traffic had began backing up in town as first responders blocked roads at both eastbound routes. At this point, I elected to go southeast and try and intercept the storm now at Taylorville as it approached Decatur.
As I approached Springfield, I realized I would need every available minute I had to make it to Decatur in time before the storm crossed I-72. With about one sixth of a tank of gas left, I would need to stop for fuel - something that I didn't think I had enough time to do. With darkness already set in, I was not willing to make the gamble. I instead turned south on I-55 toward home to see if any of the storms developing back near Staunton would organize as they approached. None did, and I made it back home just before 8pm.
All content © Dan Robinson. All usage requires a paid license - please contact Dan for inquiries.

Web Site Design and Internet Marketing by CIS Internet