Home | Blog Index | Blog Archives | Christianity & Faith Essays
Friday, July 15, 2011 - 12:50PM CDT
A few STL Arch/cityscapes before the mega-ridge
FULL GALLERY: STL Gateway Arch and Skyline Gallery
There's not much excitement in this post, but I figured I'd put something up for the day, as it appears there will not be much to talk/photograph for an extended time. By all indications, we'll be plunging deep into an extended ridging pattern in the Midwest, with oppressive heat (days at the 100°F mark) and little or no interesting weather for at least a week. In other words, it's a 'stay indoors' marathon - there will likely be no good reasons to go out and brave the conditions for photography (or anything for that matter). The folks going to the U2 concert are dedicated souls! I almost have to wonder why they chose July in the Midwest to have that event...
Anyway, it was clear and relatively cool this morning downtown after I got off of work, which allowed for one last morning photo shoot before the bearable conditions vanish this weekend. To get one angle I was after required scrambling over a 5-foot concrete floodwall and wading through a quarter mile of chest-high burrs and weeds - in East St. Louis! I need to figure out how to get my own Peter Lik-type TV show doing this stuff.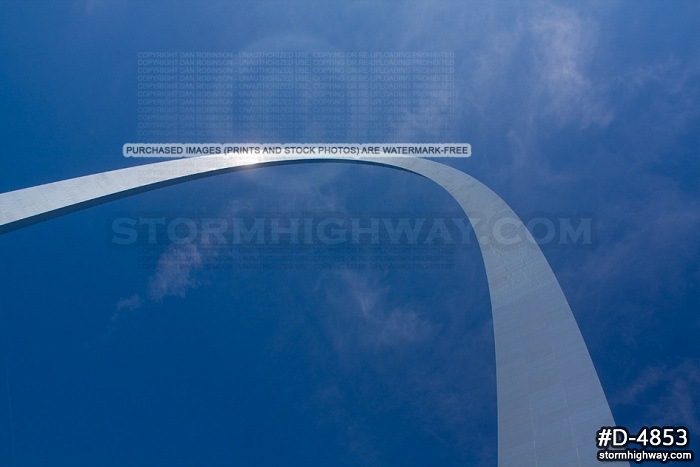 click to enlarge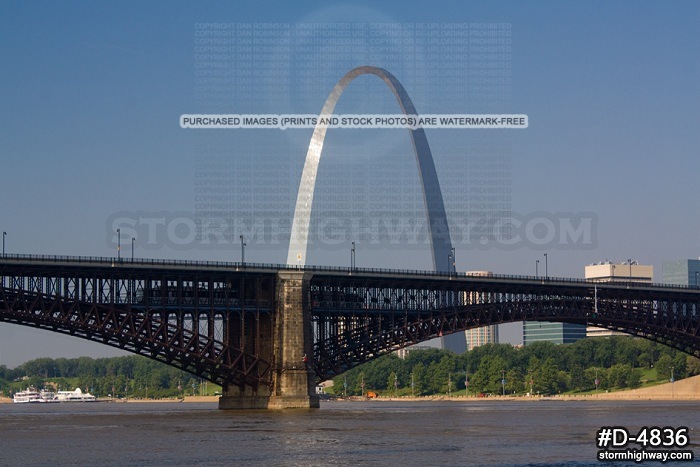 click to enlarge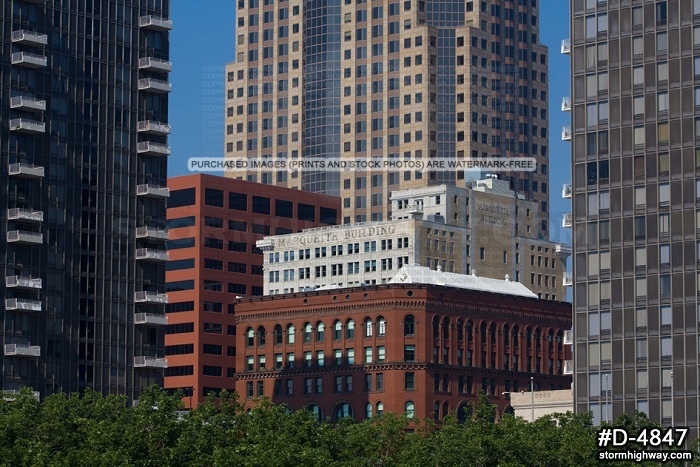 click to enlarge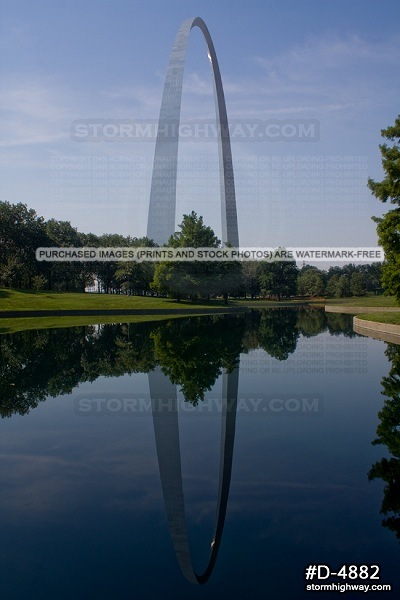 click to enlarge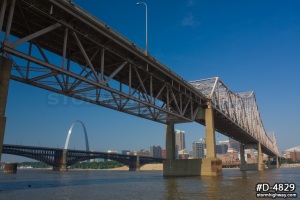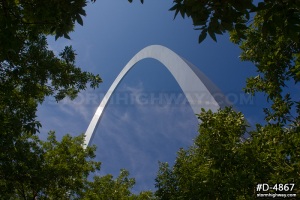 click to enlarge
And that's all - until interesting weather/storms return to the lower Midwest...
If you go to the Metro station in Laclede�s Landing, you can get a great picture of the Arch framed within an arch...
- Posted by Tara
Thanks Tara! I remember seeing that when I took Metrolink last year to the July 3 fireworks. One day I'll need to go grab a few shots of that.
- Posted by Dan R. from New Baden, IL
All content © Dan Robinson. All usage requires a paid license - please contact Dan for inquiries.

Web Site Design and Internet Marketing by CIS Internet