Home | Blog Index | Blog Archives | Christianity & Faith Essays
Saturday, June 25, 2011 - 12:54PM CDT
June 21 IL storm photos, part 2
SEE ALSO: June 21 photos, part 1
As promised, here is a second set of images from the Tuesday, June 21 storm event in southern Illinois:
Gust front/isolated cell interaction at New Baden, IL: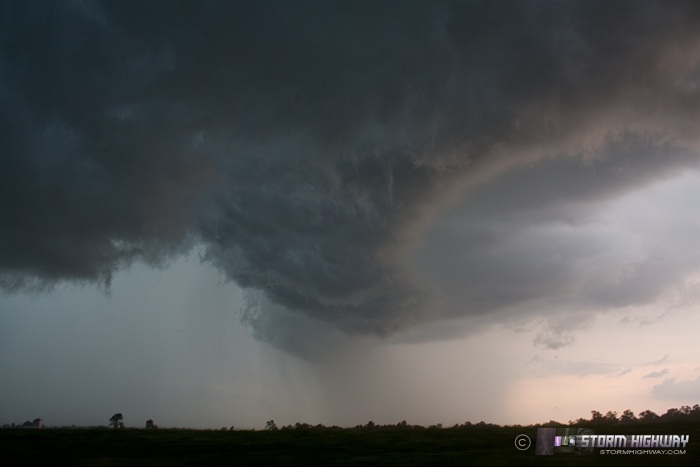 Panorama at Akin, IL:
click to enlarge

Curling cloud eddy over Mount Vernon, IL: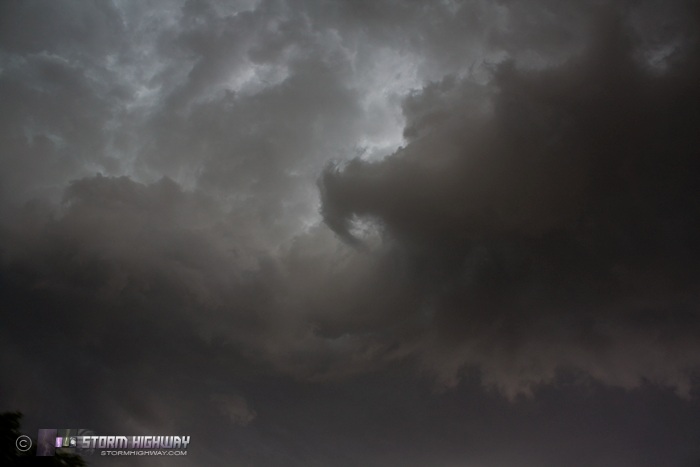 Base of storms north of Murphysboro, IL. These storms were just north of an outflow boundary, and had they been able to root just a few miles farther south, I believe these would have easily produced tornadoes. Alas, they stayed undercut for all of their observed lives - winds were northerly here: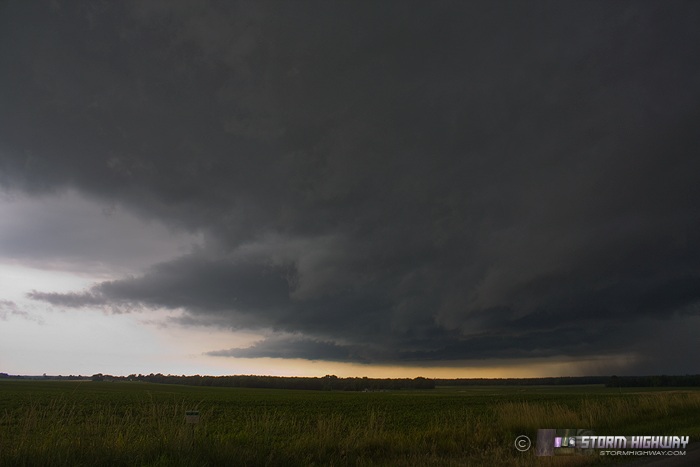 Panorama at Akin, IL:
click to enlarge

Post-shelf cloud saturated colors at sunset, Coulterville, IL: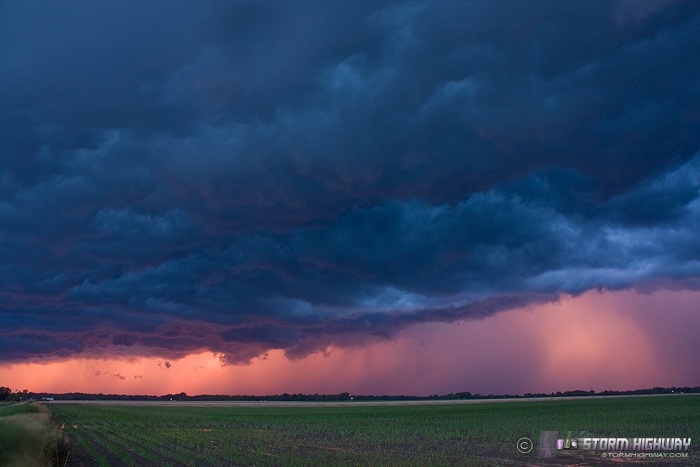 Lightning and distant gust front back edge east of Coulterville: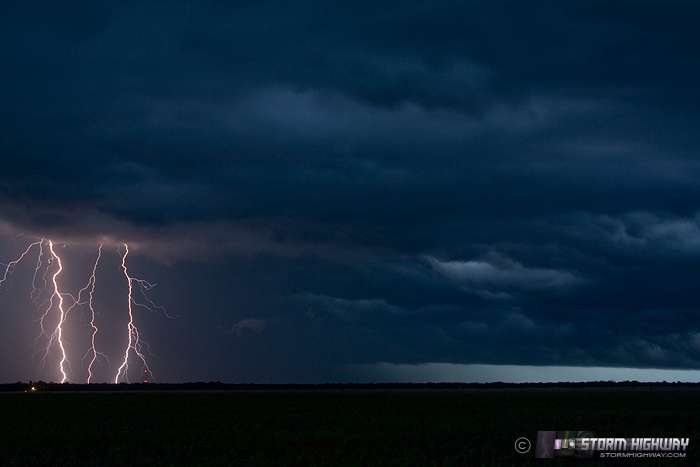 Visit Part 1 photo post for the rest of the images from this day.
Good grief, and here I was in WV happy to have seen a little shear funnel. Amazing stuff!
- Posted by Andy
Some cracking photography there Dan !!!
- Posted by Mick from UK
Super Beautiful Dan!
- Posted by John from Ohio
Excellent as usual! Saw two bright meteors from opposite you at Altamont so be that you were facing ENE, wonder if that may be one of the ones I saw too as I was looking WSW and up?
- Posted by Paul from Decatur, IL
I thought at first that it was a meteor, and that's possible as I didn't notice it when it happened - but the symmetrical tapering at both ends looks more iridium flare-ish. Wish I'd had the shutter open longer to pick up some lightning bugs in that one!
- Posted by Dan R. from New Baden, IL
Great shots, Dan! Wish I'd headed down I-64 a little quicker so I could ahve stayed ahead of the storms, although the flying tree debris along 64 near the Kaskaskia River was interesting to say the least.
- Posted by John from Edwardsville, IL
great photos
- Posted by mom
Thanks again for the comments!
- Posted by Dan R. from New Baden, IL
All content © Dan Robinson. All usage requires a paid license - please contact Dan for inquiries.

Web Site Design and Internet Marketing by CIS Internet