Home | Blog Index | Blog Archives | Christianity & Faith Essays
Thursday, February 26, 2009 - 11:29PM
Future homes: WV edition
To be fair to West Virginia, there are a few locations in my home state that I've hypothetically contemplated as future homes. It is highly unlikely I'd ever move within the state (without a good reason), but if I had to make a choice and stay within our borders, here are my (again, hypothetical) top picks.
Huntington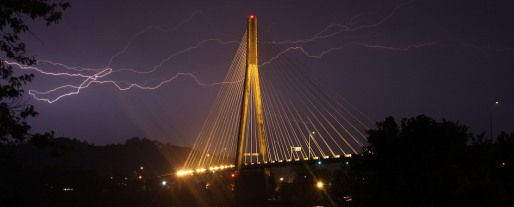 Huntington is possibly the best location (strategically speaking) for a storm observing 'base' if you had to pick one within West Virginia. It is the westernmost point in the state, and most importantly, the closest to being outside of the mountains. The Ohio River valley is wide and flat, with the roads following along it affording far more 'open sky' views in various directions than anywhere else in the state. This is especially true traveling downriver toward Cincinnati. The state of Ohio, just across the river, is a respectably active severe weather region, with frequent storm days in the spring-summer and at least a couple of tornado events each year (more so in the western and northern parts of the state). I could envision many trips to Portsmouth then north to Chillicothe and beyond during the summer.
The Appalachians often weaken thunderstorms moving east from Kentucky and Ohio, usually by cutting off warm, moist southerly flow for the convection to feed from. However, more often than not, squall lines make it to Huntington just before they begin to fizzle - which would provide a good 60%-75% increase in thunderstorm days over what I see in Charleston. Furthermore, I-64 and Route 52 westbound would provide convenient opportunities to intercept storms outside of the 'mountain effect zone' (as opposed to having to start from Charleston). And in Huntington, at the very least I'd be 40 minutes closer to the Plains.
Huntington's problems include a sluggish economy and a lackluster city center (resulting in the same 'isolation' problem I have in Charleston), and not many places in and near town I'd really want to live. I'd more than likely choose somewhere east of town, in the more rural/open areas along the river.
Teays Valley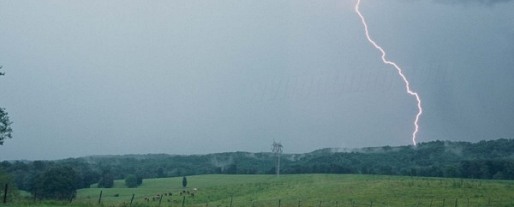 About 20 miles west of Charleston, Teays Valley is the flattest, most open terrain that you'll find in the state away from rivers. I already frequent this area for storms, as the terrain is much more observer-friendly as well as the WVAH TV tower being on its southern edge. Moving here would have the lowest impact on my daily routine than anywhere else, as I'd still technically be in (or very close to) the Charleston 'metro'. Route 35 (currently being upgraded to a 4-lane) is a convenient way to get to Ohio chase targets, and of course I-64 is there to take me west on the usual expeditions. Teays Valley, unfortunately, is growing out of its semi-rural 'feel', with rapid development taking over a lot of the good sky views. This also means real estate prices are much higher than surrounding areas.
Charleston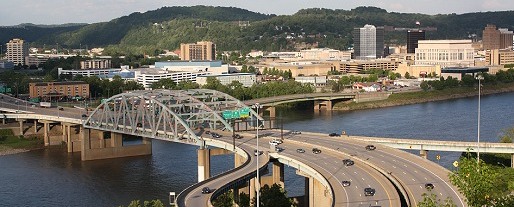 Yeah, so I already live here - so why is it on the list? Well, it does have some storm observing advantages over other areas, so it deserves a paragraph in this thread. Charleston's biggest advantage for a storm observer is its road options - the city is a hub for several major interstates and highways, providing quick access to targets in any direction. In the Appalachians, you really have no 'shortcut' routes and no 'Plains-esque' road grid to get from point a to point b - you pretty much have to plan and execute an expedition strictly on the 4-lane highways. So Charleston is a great 'chase base' starting point for that reason. I-77 north covers eastern and central Ohio. I-64 west takes you to Kentucky, Route 35, Route 52 and of course, the Midwest and Plains. I-77 south is the route for Atlantic hurricanes, and so on. If I lived anywhere else in the state, it's inevitable that many of my expeditions would take me through Charleston anyway, just to get to the interstate that I needed to take me to my target.
Charleston's other positive is the overlooks and photography views available at Fort Hill, Sunset Drive and several riverside spots. While not 360-degree sky views, they provide solid 180-degree panoramas for storms moving in from the north and west. Spring Hill Cemetery is great for southwest and southerly sky viewing. Few other locations in West Virginia offer such an array of multi-directional sky viewing options within a couple miles of one another.
Flatwoods-Burnsville-Roanoke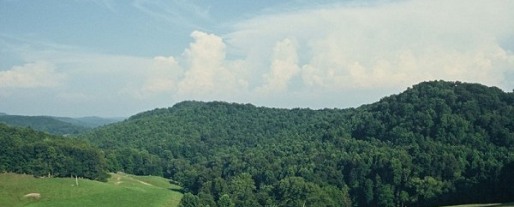 This region along I-79 in Braxton County has few advantages for storm observing, but is one of those areas where I feel that inexplicable 'comfort' factor. This is undoubtedly a result of I-79 being a frequent childhood travel route. Away from the Charleston, Fairmont and Clarksburg metros, Braxton/Lewis/Gilmer County is a laid back, remote area, but one with a major highway providing access to the aforementioned larger cities within a short distance. The one thing I like about the area is the ridgetop country roads (more toward Roanoke) that afford some nice vistas of the terrain. Flatwoods also has some decent views to the west for storm photography.
Clarksburg/Bridgeport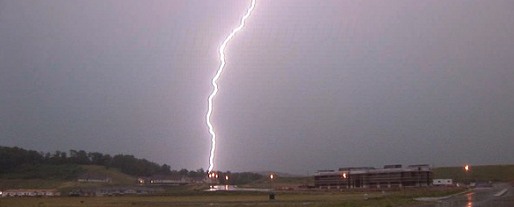 Clarksburg, situated along I-79, is about halfway between Charleston and Pittsburgh, PA. It is primarily for that reason that I once considered the area as a potential home, as the Clarksburg metro doesn't really do much for me in aesthetics, the 'comfort factor' nor storm observing practicality. Back when weather/news video was a hotter commodity, I considered adding Pittsburgh to my coverage area - in effect doubling video opportunities in both summer and winter seasons. Clarksburg itself was big enough to be on the 'radar' of newsworthiness, meaning it could have replaced Charleston for most routine weather shoots I did. Being roughly 100 minutes to either Charleston or Pittsburgh would mean that it would not be a major trip to quickly jump on a summer storm or winter snow event in either place. But when the news video market vanished in 2006-2007, the prospects of a Clarksburg move went with it.
While Clarksburg is not as strategically advantageous for local/regional storm observing, it does have a few pluses. Route 50 is a nice 4-lane that provides quick access westward to Parkersburg, the Ohio River and the eastern areas of Ohio. A few mountaintop developments (the Meadowbrook Mall, the new shopping centers and the Jerry Dove Drive area) have cleared things out enough for half-decent sky views. As for a specific place to live within the area, there aren't really any that strike me as being particularly 'comfortable' as other potential locales are. I'd say the Lost Creek area would be OK - however that adds another good 10-20 miles to any Pittsburgh trips.
A second home in the plains area (from another post) sounds a good option. Very good for your observing, and also very good for your observing tours.
- Posted by Mick from United Kingdom



I still say Raleigh.
- Posted by Beth



This web site is made possible by support from CIS Internet.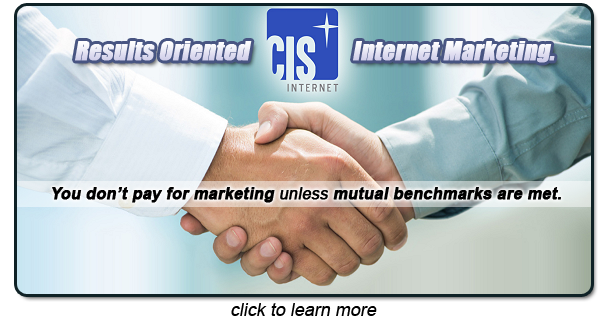 GO: Home | Storm Expeditions | Photography | Extreme Weather Library | Stock Footage | Blog
Featured Weather Library Article:
All content © Dan Robinson. All usage requires a paid license - please contact Dan for inquiries.

Web Site Design and Internet Marketing by CIS Internet