2002 Lightning Season Logs
(Recent entries are listed first)
Season Summary
2002 has been a hard year for storm photography in Appalachia. A moderate drought gripped much of the eastern USA this summer, meaning that good lightning didn't come easy. Getting into photogenic storms has meant many long drives, most of which yielded no results.
To complicate things, I decided to go on a crusade for a lightning shot over the New River Gorge Bridge in the further storm-starved region of Fayette County. From late April to September, I made 18 storm observing expeditions to the bridge from Charleston on stormy nights - all of which came up short. I also missed several great storms over the bridge due to prior commitments, and once arrived at the Gorge just 5 minutes too late for a photogenic storm that outran me there. Only one of those nights, May 12, brought a storm to the bridge at the right time - and even it couldn't get the job done to produce the nice lightning display that I needed. Moreover, as a result of the bridge expeditions, I sacrificed better photo opportunites elsewhere in the state on each of those nights.
"That sounds crazy!" you'd say. Probably. Bad luck? No. God trying to tell me something? Maybe. But that's the challenge of storm photography. Ask any observer, failure has always been the rule rather than the exception in storm observing, that's just the way it is. Getting a good shot always requires all the trouble, all the unsuccessful nights. One can't just decide to go out and catch lightning at leisure. Setting the camera at F8 on a time exposure is easy, anyone can do it. But being in the right place at the right time doesn't happen every night. In fact, it doesn't happen most nights. But I've always thought that the good nights are worth all the bad, and so I'll keep doing it. Keep making trips to the Gorge at 3:00AM? You bet, as long as the Lord lets me and my brake pads hold up on the mountain roads.
Despite the difficulties, 2002 has still been an awesome year. The Plains trip was incredible, and the storms I was blessed with this summer yielded some unique results that I'm thankful for.
But best of all, God has continued the bless the real mission of this site - the real reason I've been given this life to live. During the first storms of the 2001 and 2002 seasons, I set down my camera and prayed while the lightning flashed overhead and the thunder rolled. I asked God to use this year's lightning to bring people to salvation through the message of faith in Jesus Christ. And He's doing it. Not because of me, but because of His mercy towards us. That's all that really matters, and I believe as long as that's happening, God will continue to allow me to enjoy the hobby of storm observing. I'm just glad He lets me have a part in something so incredible. I definately don't deserve it.
N
O
V

November 10, 2002 - A major severe weather outbreak strikes the eastern USA.

S
E
P
T

September 18, 2002 - A quick 20-minute after-work chase yields a few catches with Old Glory in Milton.
September 3, 2002 - Long distances between I-77 exits foil photography of a very photogenic storm in Parkersburg.
September 2, 2002 - Appalachian Skies Photography, the business division of Storm Highway, is launched.

A
U
G

August 25, 2002 - Unexpected lightning in Mason County.
August 18, 2002 - Churchtime storms over the steeple.
August 17, 2002 - Afternoon storms cool off Teays Valley.

J
U
L
Y

July 30, 2002 - Distant storms race into the state from the west.
July 18, 2002 - Messy, uncooperative storms in Jackson County.
July 4, 2002 - Natural fireworks follow the man-made counterpart.
July 2, 2002 - Active storm cells move through Putnam County.

J
U
N
E

June 19, 2002 - Storms explode in the afternoon hours.
June 14, 2002 - Afternoon storms bring a double rainbow in Charleston.
June 4, 2002 - Nice storms in and around Ripley.

M
A
Y

May 22-29, 2002 - A week of big-time observing of big-time storms in Tornado Alley.
May 12, 2002 - The lone storm during the 2002 New River Gorge Bridge trips.

A
P
R
I
L

April 28, 2002 - Crazy horizontal lightning in Charleston.
April 17, 2002 - Charleston gets some springtime fireworks.
April 14-15, 2002 - The active storm week continues.
April 10, 2002 - Short-lived frontal storms in central WV.

M
A
R
C
H

March 29, 2002 - Coalfield lightning, weakening storms, and buzzing towers.
March 15, 2002 - Weak mid-March storms, along with camera lenses and pavement.

F
E
B

February 20, 2002 - For the second time this year, West Virginia experiences winter lightning.

J
A
N

January 24, 2002 - Rare winter thunderstorms move across the state.
This web site is made possible by support from CIS Internet.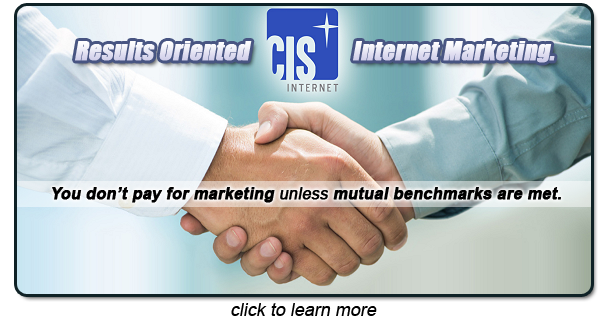 GO: Home | Storm Expeditions | Photography | Extreme Weather Library | Stock Footage | Blog
Featured Weather Library Article:
All content © Dan Robinson. All usage requires a paid license - please contact Dan for inquiries.

Web Site Design and Internet Marketing by CIS Internet