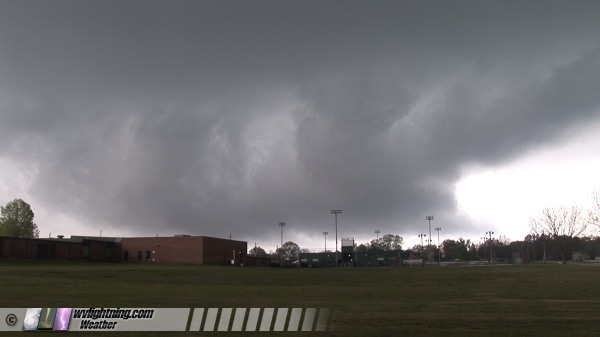 April 7, 2006 chase - Tennessee/Alabama
GALLERY: Tornado damage in Goodlettsville and Gallatin, Tennessee
You know the day's going to be interesting when you're already plotting an intercept course for a storm at 7:45AM. Tom Mullins and I left Bowling Green, KY at 6:30AM CDT en route to Jackson, TN. Tom, a friend from Charleston, was tagging along for his second one-day chase. After passing through the Nashville metro, I fired up WxWorx to check the wind data and was surprised to see a healthy looking, isolated storm near Memphis which quickly became severe-warned. It was tracking conveniently along I-40. We'd make it to Jackson in time to move north a few miles to see what it did. We intercepted this first storm in Humbolt just after 10AM! The storm appeared elevated with no noticable structure, so we drove north a little to sample the core, using a hotel porrtico for shelter. Only dime-size hail was observed.
We went back to Jackson and decided to stay put for a while. Although traffic in Jackson was awful, the town had the best road options east, south and north. Shortly after 11AM, a new storm went up again near Memphis, tracking in an almost identical path as the first one. But this new storm soon made a hard turn to the right and was now heading well south of I-40. Strong WxWorx shear markers appeared and tornado warnings went up quickly. We dropped south out of Jackson to intercept the meso in Bolivar as tornado/large hail reports were already coming in from the storm over the radio. WxWorx showed the circulation would pass over the north edge of town. Finding a clear spot to view was not easy, and we finally found a decent clearing in a field behind the high school. A large, low-hanging wall cloud was moving in from the west.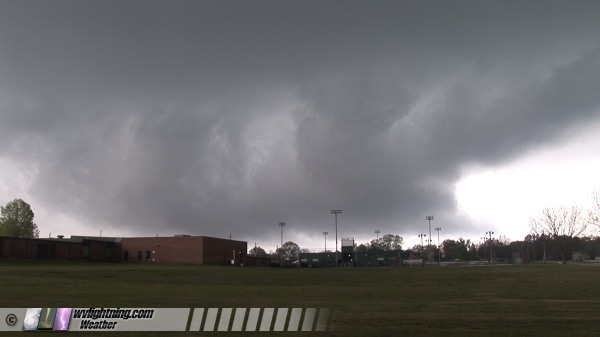 I couldn't believe we already were watching a mature supercell this early. The wall cloud looked to be approaching a tad too close for comfort, so we moved slightly south and observed the RFD clear slot pass directly overhead. We had a storm now and a road to parallel it to the south, and we were happy. But this storm was RACING east and we could not keep up with it on the horrible Tennessee road network. We stayed fairly neck-and-neck with the wall cloud directly to our north, but it was getting farther and farther north of us. We could see a smooth, striated round base below hard, crisp convection. But our roads failed us. We tried to move north to close in for one last look, but the roads and the trees made this a lost cause. We passed many families emerging from their hillside storm shelters.
In the meantime new cells were going up north of us. These were the storms that would go on to affect the Nashville area later. With the worse terrain and forests to our east, we decided not to pursue these storms on I-40 but instead wait for new development to our southeast, which we felt would begin shortly.
But, yet another supercell quickly emerged from the grunge to our north and rocketed off toward Nashville. Giving up on the upstream garbage in northern MS that barely was producing lightning strikes, we began a valiant pursuit of the new supercell tracking south of I-40. It would take us 90 minutes to catch up, but we were getting frustrated by the lack of development in our southern target. By our estimation, we could catch up to the storm about 40 miles west of Nashville using the 70mph speeds afforded by the interstate. Only because the interstate was parallel to the storm's track did I even consider this.
Our pursuit did not go well. Before we could even reach I-40, numerous small towns and two-lanes with slow traffic made us stand down and hope for AL and MS to light up. Thankfully, it did - and we quickly had a long train of supercells at our disposal stretching endlessly to the southeast! With all of this we'd have enough to keep us busy until the sun went down. We closed in on our second supercell intercept near Lawrenceburg, TN, albeit on the north side. We felt we could beat the storm south of town, but the forward flank precip was already over our route. Trusting the shear markers on WxWorx and watching for features to the south, we continued into the rain. Our storm was losing its 'look' and its shear markers as we approached town. The hail won the race into town, and we found a carport dealer to duck into for a few minutes to let it pass. Just a few quarters and nickels among dimes, but deafening on the metal carports.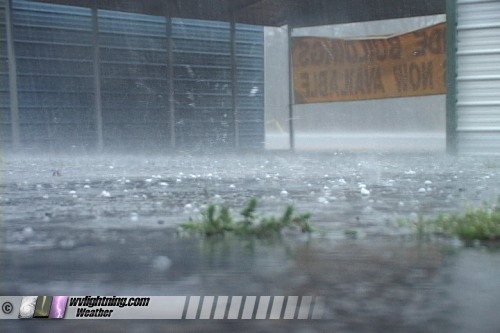 Clearing appeared to the south, but new convection upstream was killing our storm as it was racing east anyway.
No problem, lots of storms upstream to work with. We jumped south across the state line to Lexington, AL to stare down into the notch of our third storm. Although we were losing daylight, we could make out some features. We had southeasterly winds feeding into the storm at our location.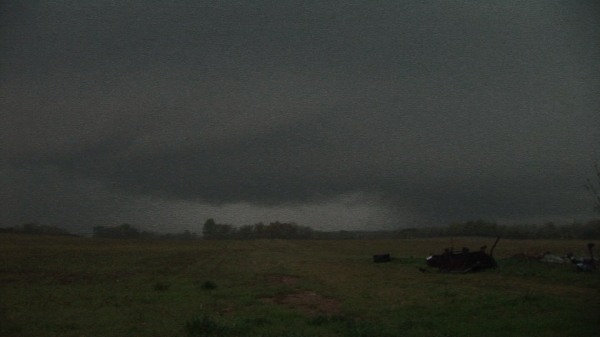 After a few minutes, our easterly winds subsided and the rounded base we had to our west transitioned to a shelf cloud surging east toward us. Some great tapered tail clouds took shape.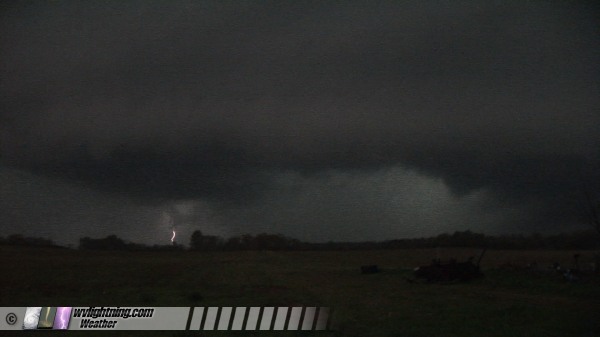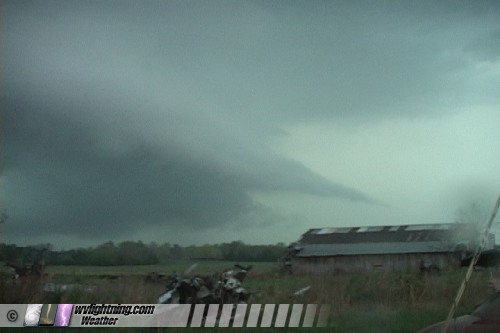 We moved east a few more times, witnessing several possible funnels and wall clouds, but with the fading daylight and rain literally staying on our tail, we could not confirm anything. We ended our expedition in Athens, AL and headed back north on I-65 toward Nashville. With all hotels booked along 65, we ended up having to drive all the way to Nashville to get our rooms. On Saturday we decided to survey the damage north of Nashville, and by late afternoon we were heading home.
A very long storm observation day starting at 7:45AM. We had no problem catching storms. Our problem was that we had about 10 minutes to observe them before they left us in the dust. None of our storms produced in that short window. A lesson learned - I will likely not chase this area again. The road network and trees make it impossible to make the best of even the most potent parameters like we had on Friday. Nonetheless, it was fun and as always a learning experience.
A big thanks again to Tom Mullins for putting his Cingular connection card-equipped laptop to use on our chase.
This web site is made possible by support from CIS Internet.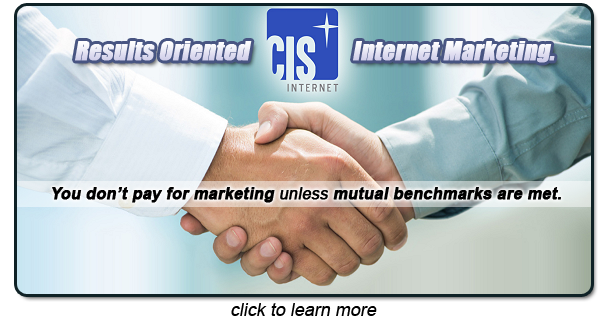 GO: Home | Storm Expeditions | Photography | Extreme Weather Library | Stock Footage | Blog
Featured Weather Library Article:
All content © Dan Robinson. All usage requires a paid license - please contact Dan for inquiries.

Web Site Design and Internet Marketing by CIS Internet