Home | Blog Index | Blog Archives | Christianity & Faith Essays
Thursday, April 30, 2009 - 10:14PM CDT
Day 7: North-central Oklahoma cap bust
The cap wins today. We (Justin Teague, Greg McLaughlin and I) targeted the Enid, OK area, where two intersecting boundaries and great instability held some potential if storms could initiate - which they never did. Just now arriving back in Tulsa. Most likely will be chasing again in central or southwest Oklahoma tomorrow.
A few snaps from today - Oklahoma wheat field near Hennesey, classic Great Plains: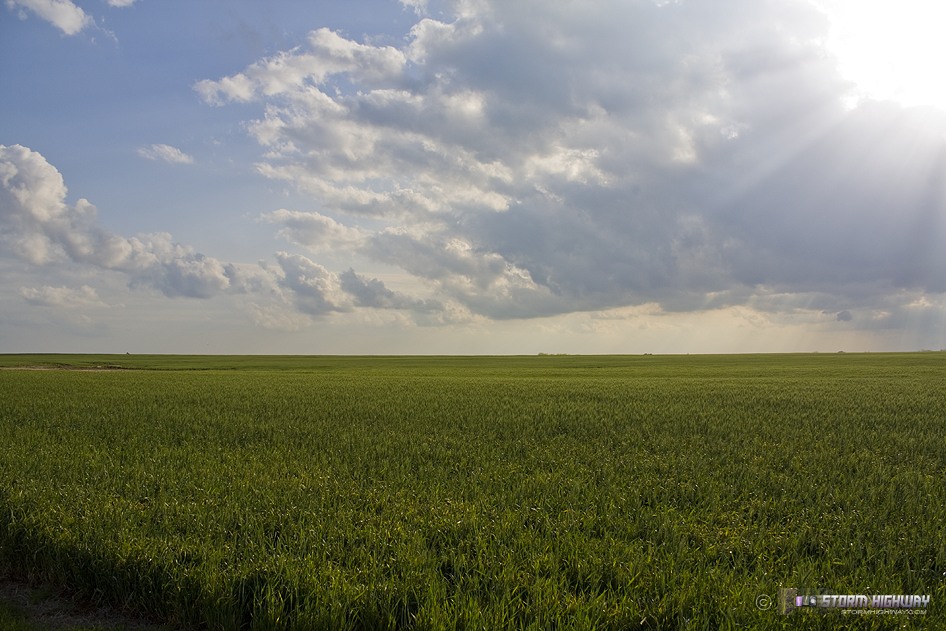 click to enlarge
I wouldn't mind this being my office some days. I even had internet here.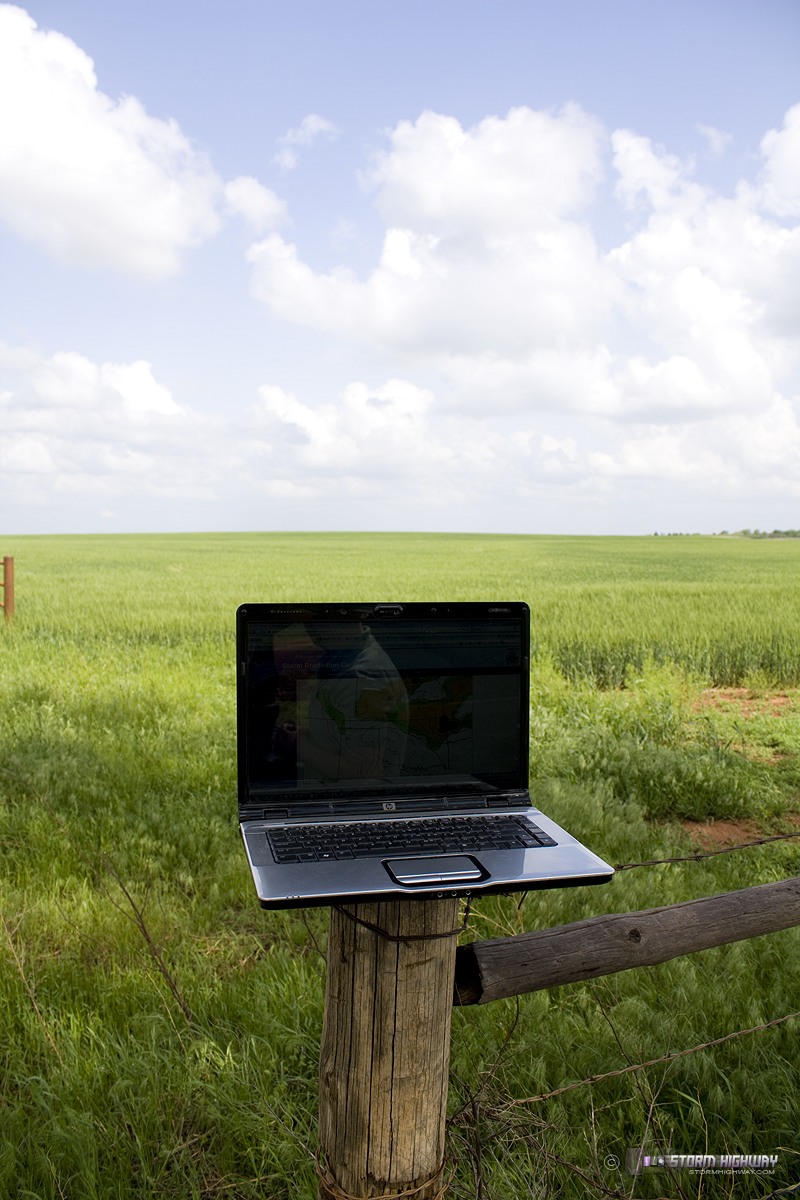 click to enlarge
Charlie, Justin's storm-photography beagle. Charlie saw more tornadoes in 2008 than I did.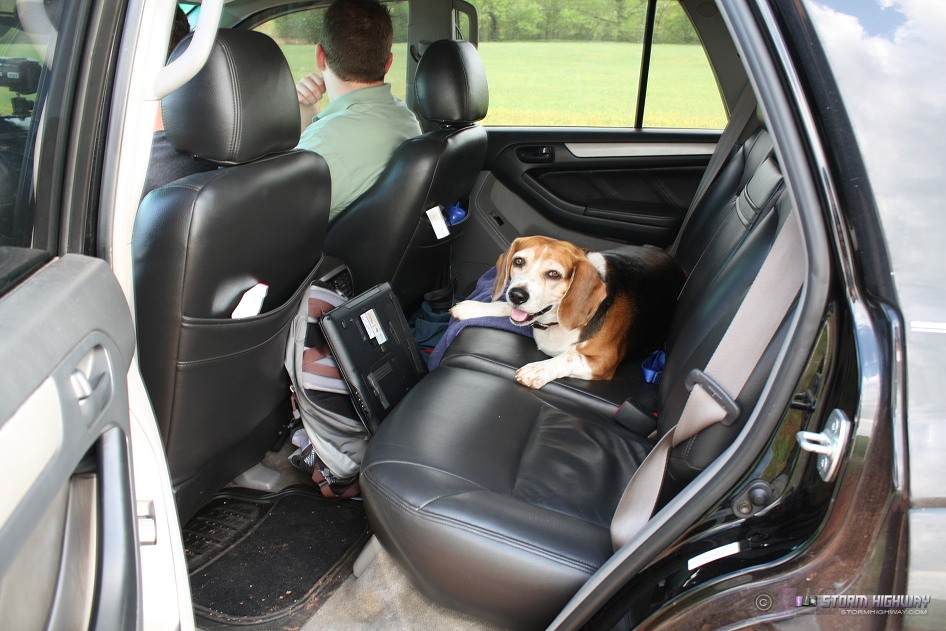 click to enlarge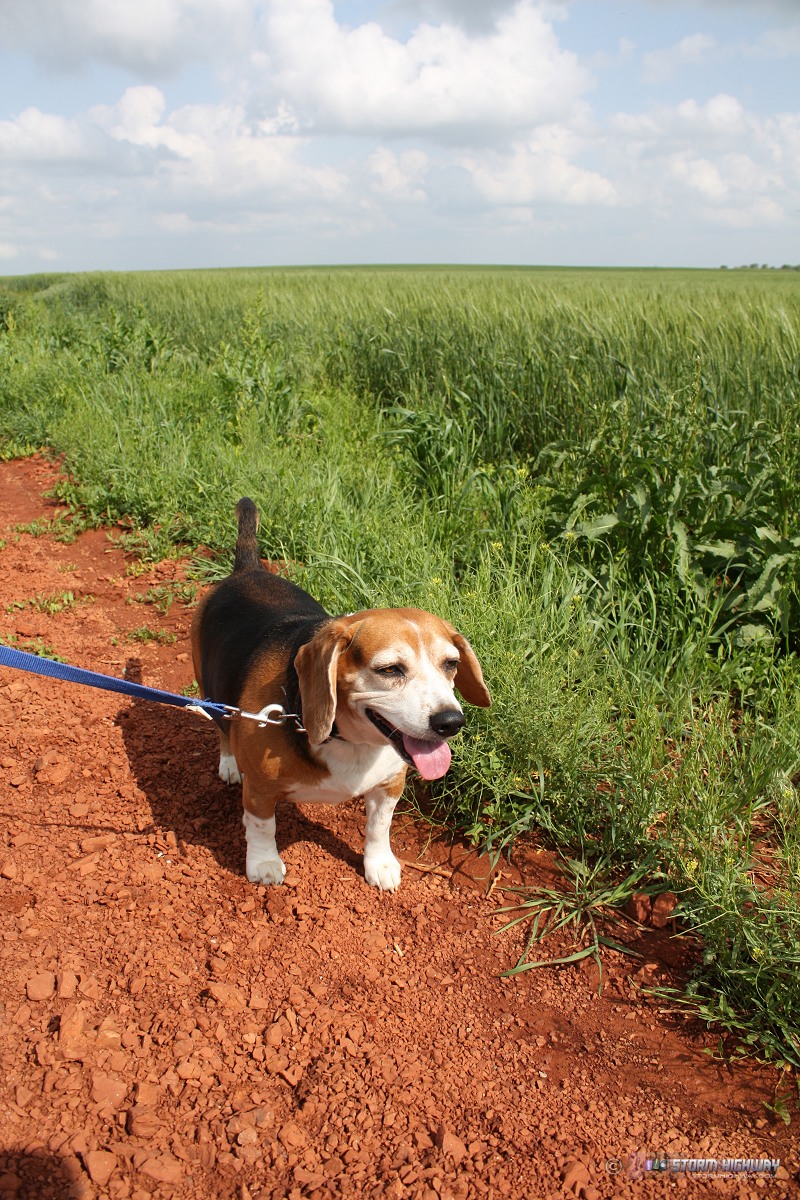 click to enlarge
Posted at 9:30AM CDT:
Today's setup has really diminished due to the lack of a dryline-sharpening surface low to our west. However, strong instability and a few outflow boundaries may provide something expedition-worthy this afternoon and possibly again tomorrow. Due to the close proximity of today's and tomorrow's setups to Tulsa (both around central OK), I may stick around just to see what happens.
Some strong storms are already firing upstream of Tulsa this morning. Though it is daylight now (no lightning photography), I have plenty of time - so I may go out in a few minutes just to watch the lightning.
Hey Dan I am sitting in perry right under the OFB here. What are you going to do today?
- Posted by Kurt Hulst
Hey Kurt, we were in Perry briefly this afternoon. Sorry we missed you - if you're still in OK tomorrow, give me a call!
- Posted by Dan R. from Tulsa, OK
Dan we left Perry around noon and headed to OKC. You can see my report on ST. Are you guys coming down for today in TX? Give me a call or shoot me an email. It would be nice to meet up again. Blessings
- Posted by Kurt Hulst
All content © Dan Robinson. All usage requires a paid license - please contact Dan for inquiries.

Web Site Design and Internet Marketing by CIS Internet