Home | Blog Index | Blog Archives | Christianity & Faith Essays
Monday, September 1, 2008 - 11:44AM
Hurricane Gustav inland
Update 11:44AM Monday: The Gustav forecast saga is over, as the storm's center has just made landfall on the Louisiana coast well to the west of New Orleans. Gustav weakened to a Category 2 storm before landfall. With that, this post's running updates will end.
The focus now turns to Hanna, which models are starting to agree upon the storm making landfall around Savannah, Georgia on Friday as a weak (Category 1) hurricane.
Update 12:50AM Monday: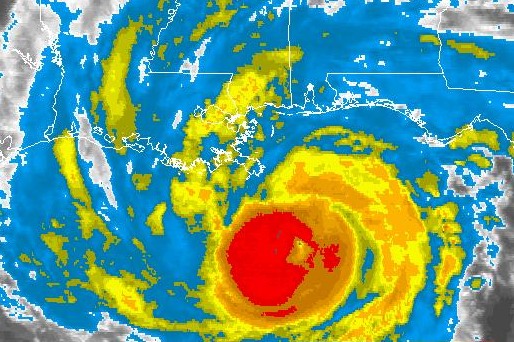 Gustav on IR sat at 12:50AM EDT
Gustav has developed a 'pinhole' eye structure as it slowly strengthens in its final hours before landfall. It looks like New Orleans will see at least part of the eastern quadrant of the storm, with onshore wind flow and greater storm surge than the western side. The strongest surge and winds may miss the city to its immediate west. As with any hurricane, there is no way to rule out a shift in track either west or east as well as more strengthening.
Update 2:49PM Sunday: Gustav has yet to recover from its encounter with the Cuban terrain, and is running out of time to significantly restrengthen in an increasingly less favorable environment for intensification. The hurricane's presentation on satellite is less than impressive, with still no defined eye feature evident. However, ships and bouys in Gustav's path have been reporting very high waves - some nearing 50 feet - which may prove ominous for coastal areas when the storm's surge arrives. While New Orleans is not out of the woods yet, it appears that Gustav may not be the historic disaster that was feared. As always, things can change quickly - with a hurricane, it's 'not over til it's over' - on land, that is.
Update 8:00AM Sunday: Not a whole lot has changed with the forecast track of Gustav, but the intensity forecast has become more uncertain. The storm weakened more than expected after passing over Cuba, and redevelopment has been slower to occur than originally thought. Nonetheless, given the tendency for hurricanes to undergo rapid intensification over the very warm waters of the Gulf, Gustav is by no means a reduced threat.
Meanwhile, Tropical Storm Hanna is starting to become a threat to the Atlantic coast, with a Carolinas landfall as a hurricane possible around next weekend. If that scenario comes to pass, I will more than likely be heading there to cover it. It is way too early to make a call on Hanna, whos forecast track has been changing dramatically from day to day.
Update 9:56PM Saturday: Since Gustav is now becoming the major disaster threat that forecasts have been suggesting, I'm turning this post into running-update format where I'll add information as it becomes available. NOLA is going into full evacuation mode Sunday, and models are still hinting that the city is in danger of a direct hit. Environmental conditions in the Gulf (warm sea surface tempuratures and low mid- and upper-level shear) are paving the way for Gustav to make landfall as a stronger storm than Katrina. At the top right of this page, I'm posting links from my weather data page that I am using to watch the progress of Gustav.
2:42PM Saturday:
Gustav on visible and IR sat at 2:30PM EDT
I'd be slacking if I didn't post about Gustav like every other weather/expeditions blog out there. Hurricane Gustav is now a Cat 4 and making landfall in Cuba. Its forecast track is taking it close to New Orleans Monday night, though it is too early to tell if that will verify.
I will not be observing this, barring a last-minute call for a decently-paying TV coverage request (not likely). Louisiana does not have a coastline/beach for one thing (only swampy marshlands), and the post-Katrina authorities will likely make things very difficult for anyone there, TV people included. As others have already mentioned, it's questionable if I could even get there now with evacuations/contraflow starting soon. Hurricane video is actually one of my least-selling types of stock footage, so there's no financial justification to shell out the thousand bucks or so it will take to prepare for, drive to, and cover this thing. So I'll be content to let everyone else tackle this one.
And interestingly enough, I just heard thunder outside. I grabbed my camera and walked up into the cemetery to look, and didn't see anything but a faint outline of a small storm to the south. Nothing to see really. I don't think I'm counting it as chase number three for the month. The storms are firing on a weak cold front, with a nice associated clearing line approaching from the west. Things look crystal out west today, so tomorrow may be my New River Gorge day if the skies are good and crisp.
This web site is made possible by support from CIS Internet.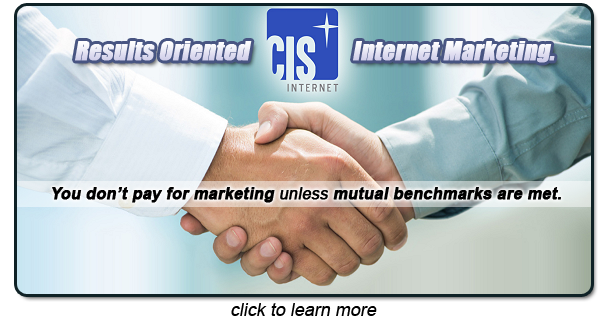 GO: Home | Storm Expeditions | Photography | Extreme Weather Library | Stock Footage | Blog
Featured Weather Library Article:
All content © Dan Robinson. All usage requires a paid license - please contact Dan for inquiries.

Web Site Design and Internet Marketing by CIS Internet