Home | Blog Index | Blog Archives | Christianity & Faith Essays
Tuesday, December 16, 2008 - 7:48PM
Private storm observing tour guide service in 2009!
Just a quick post to plug and re-introduce my storm observing tour service that I'll be operating again in spring 2009. I just finished a redesign and update of the tour service web site, located here on stormhighway.com. I thought I'd take some time to explain how this service works for anyone who might be interested.
Most expedition tours consist of a guide (or a team of guides) that take a large group of people storm observing in one or more 15-passenger vans. While most of these tours are a great way to experience storm observing, they may not be the right 'fit' for someone looking for a private trip of their own. This was the concept that prompted me to start my own service that could fill this niche.
My guide service is a little different from the conventional 15-passenger van tours - my guests drive their own vehicles, and I ride along as a passenger. There are two primary reasons for me choosing this arrangement. The first is that it's a lot safer for me to ride as a passenger while operating my laptop(s), watching the sky and navigating - allowing the driver to focus their attention on the road. Secondly, if I was to be the driver, I would be classified by the US Department of Transportation as a commercial interstate motor carrier (just like a bus, taxi or limo service). If I did that, I'd have a whole host of complications, permitting and expenses to become fully compliant with federal and multiple states' regulations. By being a passenger in the guest's vehicle, I'm exempt from USDOT regulations - greatly simplifying the operation and allowing me to offer tours at affordable rates. So, it works out better this way both logistically and cost-wise for my guests and I.
Also in contrast to a conventional tour group, my service allows for a private trip that my guests have more control over. They don't have to ride along with a group of people they've never met, and they can make their own decisions on how the expedition progresses instead of being 'at the mercy' of the guide and the rest of the group. For instance, my guests can get as close to a storm as they feel comfortable with, or choose to sleep in instead of chase on a low-risk day.
Instead of a large per-person tour fee (averaging $2500 per-person for ten days), my guests simply pay their own travel and lodging costs (as if they were on their own weather expedition). The only extra cost for my services is a daily guide fee plus a nightly hotel room for me. For small groups of friends or family members, my service can be less expensive than a conventional tour, as my guide fee can be split among multiple guests. With a conventional tour, each guest has to pay the full tour fee.
My fee also includes all of my essential observing gear, namely my WxWorx system, laptops, GPS, and cellular internet aircard with a WIFI access point. No need for my guests to pay for temporary data services! I act as my guests' own personal forecaster and navigator, working to maximize their chances of seeing what they are out to see - tornadoes and supercells!
My personal reasons for starting this service are twofold. One is that while I enjoy observing and seeing storms and tornadoes by myself, I have always received a great satisfaction in helping others realize their dreams of seeing the big storms of the Plains. For me, having a part in that experience for someone is as great as the tornado intercept itself. Secondly, I felt that this opportunity was a no-brainer for me financially, giving me the means to have an extended storm season every year without the annual worries of travel funds coming through.
I launched this service in April of this year, which was a little too late to be a part of the 2008 season. But thanks to an opportunity referred to me by fellow observer Warren Faidley, I was able to complete my first guided tour last spring, where my guests and I witnessed three tornadoes in Oklahoma on May 24. I had a great time on that expedition, and knew that this was something I wanted to keep doing.
Again, you can access my tour service web site here.
This web site is made possible by support from CIS Internet.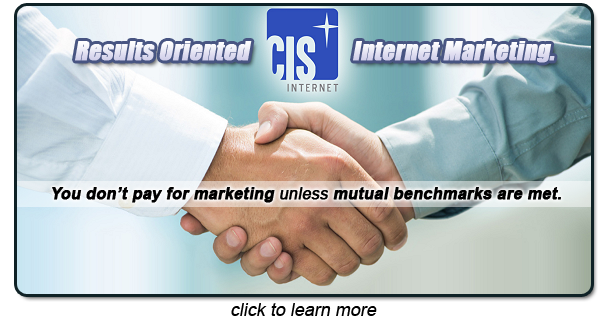 GO: Home | Storm Expeditions | Photography | Extreme Weather Library | Stock Footage | Blog
Featured Weather Library Article:
All content © Dan Robinson. All usage requires a paid license - please contact Dan for inquiries.

Web Site Design and Internet Marketing by CIS Internet