Home | Blog Index | Blog Archives | Christianity & Faith Essays
Tuesday, January 20, 2009 - 6:46PM
Mana (Iris Wiggins) photos
Iris passed away at 10:27PM on Wednesday, January 21, 2009. Visit Mana's Memorial Web page for photos, the obituary and more.
I have said before about the Lord doing things that prove both His existence and His relevance, making it pointless for me to try and prove that by arguing philosiphy and logic. I just say look at things like this:
I visit my grandmother once every one or two weeks on average. The infrequency has to do with my irregular sleep schedule, and that she's a very active person and is typically not home during the day. I never visit on Sunday, as she's at church and usually attending functions for some time afterward.
So, my car broke down Saturday night on the way to a get-together with friends. I called AAA to tow it to the dealership, but I just missed the closing time for the Enterprise rental car agency at the airport (the only one open Saturday evening). I had a video shoot at a Cross Lanes church in the morning, and there was also a threat of bridge icing (from freezing drizzle) overnight. So I needed a car overnight and into the morning. My only option at that point was to borrow my grandmother's car overnight, so I took the bus to her house from the car dealership and arrived there just before midnight.
After church (this particular one ends at 11:30AM) I went back to Mana's to drop off her car (one of my friends, Ken, was coming to pick me up and take me to the airport to get a rental). I went inside and found her at around 11:45.
If the car had not broken down, if I had managed to get a rental car, if there was no threat for bridge icing and no video shoot scheduled in the morning, I would not have needed to borrow Mana's car. If Ken had arrived several minutes earlier when I dropped the car off, I would probably not have gone inside the house. Had any ONE of those things happened differently, I would not have ended up at her house and would not have found her. The next chance for someone to find her would have been when my aunt called her at 9PM (which she does daily). Upon getting no answer, she would have called a neighbor to go over and check. We think the heart attack happened around 9AM Sunday morning. Had the latter scenario happened, she would have not been found for over 12 hours.
Coincidence can only go so far.
Hey Dan. Thanks for the update here. This is the first time I've heard but will add to prayers NOW! I'll let Jes and our family know. So sorry to hear but great testimony about "coincidence" only going so far. So true! Please keep us posted.
- Posted by Rob Russo from Hampton, VA
Thanks Rob, I appreciate the prayers. By the way, for anyone who is trying to call, my cell phone has been ringing off the hook, so I'm missing a lot of calls here and there. I also have to take it out to the car to plug in into the charger every few hours, which also makes me miss some calls. I'm trying to get back to everyone as I can.
- Posted by Dan R from Charleston, WV
AMEN!!! Hey man - we're praying. I just found out from Rob and then saw your post here. Please call us tonight after things settle a bit and give us an update. Hang in there, buddy.
- Posted by Jes Russo from Virginia
You're in my thoughts, Dan.
- Posted by Dann Cianca from Denver, Colorado
Here is the latest update. CT scan results just came back which indicate serious bleeding is occuring around her brain. They are considering a transfer to CAMC Memorial for surgery.
- Posted by Dan R. from Dunbar, WV
The family has decided that foregoing treatment is the best option. So we are in hospice mode now.
- Posted by Dan R. from Dunbar, WV
Said a prayer for you bro. Hang in there!
- Posted by Michael W. Moss from New Whiteland, Indiana
Prayers for your grandmother, you and your family Dan!
- Posted by Clarence from Nashville, TN
Dan if there is anything else I can help you with please let me know. Your family and is in both Amy and I thoughts..Take Care
- Posted by William Coyle from Va Beach
Hi Dan, My name is John McAllister, one of the pastors at Holland's UMC where your grandmother attends when she is in NC. Matt came by last night to tell me about her situation. You are all in my prayers...and in the prayers of the church. Please keep us posted on her status. www.hollandsumc.com (click on my name to email me.)
- Posted by John from Raleigh
Just another quick update. The ventilator and feeding tube were disconnected yesterday, and she was moved from the CCU into a private room. It will be a matter of time, so we are now just in a waiting mode. Thanks again to everyone for all of the thoughts, prayers, calls and posts.
- Posted by Dan R. from Dunbar, WV
Dear Dan, My name is Lori and I'm a member at Holland's UMC. Your grandmother has always been very special to me. Her sweet, caring spirit and gentleness, I will always treasure. She is our "watermelon pickle" lady...meaning she always stands in our Church kitchen on BBQ day and fills bowls with pickles for our customers. You are very blessed to be her grandson and we at Holland's are very blessed to have Iris for part of each year. May God grant you peace and comfort during this extremely difficult time. He has a great eternity planned for all who believe in Him!
- Posted by Lori from Raleigh, NC
Just another quick update (Thursday at noon). Preparations are being made to move Mana (Iris) from the hospital back to her home in Dunbar for the remainder of her hospice care.
- Posted by Dan R. from Dunbar, WV
Dear Dan, My husband and I sit across the isle from your grandmother each sunday when she is in North Carolina. She is truly a special woman and always has a smile to greet us on Sunday. We will pray for her and for your family each day in our prayers. We will continue to look here for an update on her condition.
- Posted by Bobby and Sonia Bourne from Garner, North Carolina
Mana (Iris) is now back home in Dunbar, WV and with her family for the remainder of the hospice care period.
- Posted by Dan R. from Dunbar, WV
Thanks again to everyone for the posts and calls. It is encouraging to hear from friends in the Raleigh area.
- Posted by Dan R. from Dunbar, WV
Dan and Matt, I know how hard it is going thought this situation with a family member. My dad has been sick for over a year or two now and in the last two weeks his health has declined. There is to many major thing that have happen to him since he has been in the hospital and all the thing he has had to deal with to the present have been really hard to deal with. He is 58 years of age and to young for him to have these problem. I will try to spend as much time with him that I can in the next year before he passes on as doctor's don't think he will last that long.
- Posted by William Coyle from Va Beach
Our prayers are with you and your family. Stormtracker 13
- Posted by Jason Kratzwald from Huntington, WV
Thank you for being there with Mana, Dan. We will see you tomorrow. I love you.
- Posted by Beth from Raleigh, NC
Steve and I always looked forward to working at the Holland's UMC Barbecue in the kitchen with your grandmother. She always, always had a smile and a beautiful spirit. You are truly blessed to have had her in your lives.
- Posted by Steve and Carolyn Middleton from Garner, NC
Hi Dan, I am your cousin Jessica - Aunt Iris' brother Elwood's daughter. I just happened on this blog, and was very moved to see your pictures and read your words. Thank you for this post, and I wish you and your family God's Peace, Comfort and Strength. I am so very sorry about Aunt Iris' passing, but so comforted by her amazing life, and the love that surrounded her. Wishing you all many blessings.
- Posted by Jessica from San Diego, CA
Dan, I have a friend who lives down the street from your Mother's house and wondering if you all intend on selling the house. If so, I would like to talk to you about purchaseing. Will you please contact me at "[email protected]"? Thank you very much, Roy
- Posted by Roy from Charleston
This web site is made possible by support from CIS Internet.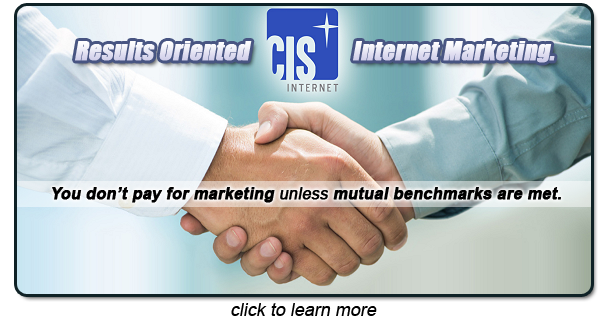 GO: Home | Storm Expeditions | Photography | Extreme Weather Library | Stock Footage | Blog
Featured Weather Library Article:
All content © Dan Robinson. All usage requires a paid license - please contact Dan for inquiries.

Web Site Design and Internet Marketing by CIS Internet