Home | Blog Index | Blog Archives | Christianity & Faith Essays
Tuesday, January 5, 2010 - 9:01PM CDT
First sunset as a Midwesterner
(This post may not make sense to you if you haven't read this first.)
I took a short walk down the road tonight at sunset. In about 3 minutes walking distance from my door, I have a true 360° view of the sky. I could only stand there and think about how blessed I am to see this expanse of atmosphere, and to know that it is no longer going to mean a 7 hour drive to see it this way. It's actually my 'backyard' now. Many find this landscape boring - but to me, the huge sky is only a canvas - well, more like a huge ultra-high res big-screen HDTV with infinite surround sound - that will be repeatedly filled with incredible sights. To me even the clear blue sky is a sight in itself when it's this big. Spring and summer should be an awesome time. Anyway, here is the view to the east from this point: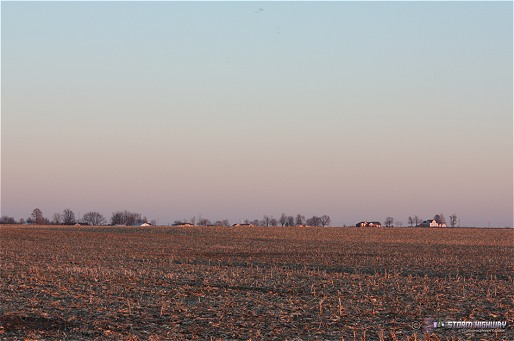 click to enlarge
And to the west, just as the sun begins crossing the horizon: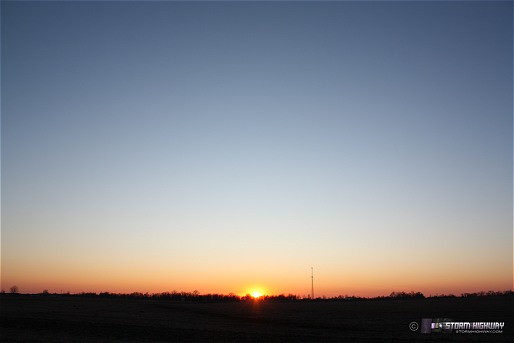 click to enlarge
As I approached the tracks on the walk back home, the faint sound of air horns became audible from the west. An eastbound double-stack container train appeared in the distance and rolled past.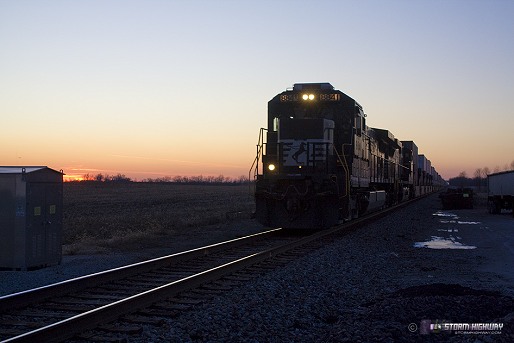 click to enlarge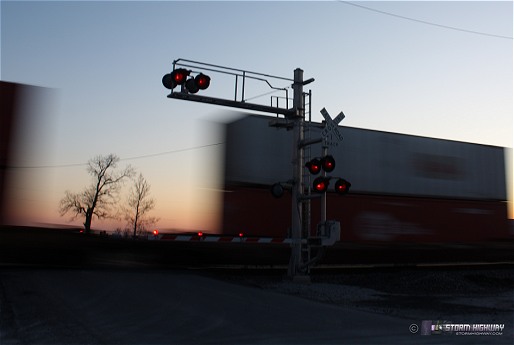 click to enlarge
Yeah, I think this place will work...
Nice pictures. Caleb's gonna love looking at the train crossing.
- Posted by Katie from Melrose, MA
When you all come to visit I'm sure he'll be at the window watching every one :) I've been doing the same thing for the past day!
- Posted by Dan R. from New Baden, IL
All content © Dan Robinson. All usage requires a paid license - please contact Dan for inquiries.

Web Site Design and Internet Marketing by CIS Internet