Home | Blog Index | Blog Archives | Christianity & Faith Essays
Friday, January 9, 2009 - 1:01AM
Picture window sunrise & some snow video from Thursday
I count myself blessed to have this view by just sitting on my couch (in a warm house). Great for lightning photography during storm season and sunrise watching year-round. This is from Saturday morning, the 3rd: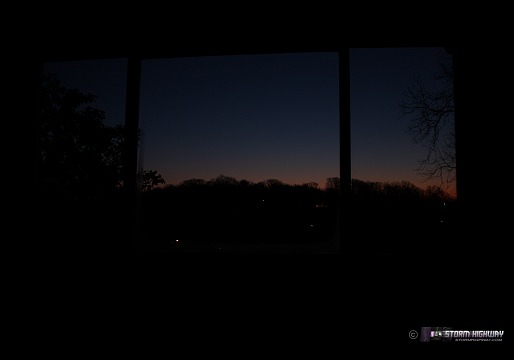 click to enlarge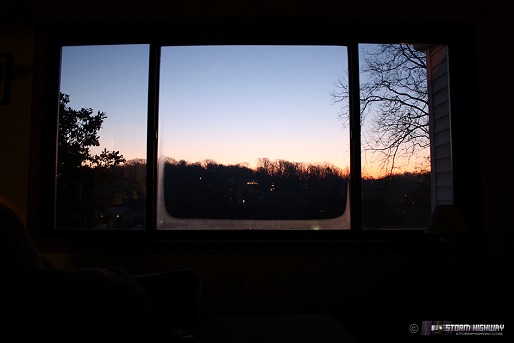 click to enlarge
Later the same morning, some valley fog quickly developed just after sunrise:
click to enlarge
Thursday 1/8/09 snowstorm report
I spent about three hours at the bridge Thursday morning, joined for the first time by a WOWK-TV (Channel 13) live truck for the duration of the event. No accidents to report at this normally notorious location, although there were a couple of near-slides. The main band with this storm set up perfectly aligned over Charleston, which resulted in a long period of moderate and heavy snow from about 3:30AM to 7:00AM. About 3 inches had fallen by the time I went home. This coated not only the bridges in town, but all of the adjacent roads as well - resulting in a heightened awareness of the conditions that I think prevented the bridge's normal element of surprise from being a factor. Temps did not drop very much, holding at 32°F for much of the event. This prevented a good bonding of a snow/ice layer on the roads, reducing the 'slickness factor'. Untreated road conditions worsened slightly toward the end of the event as temps dropped a degree or two below freezing, and a few accidents were reported in random spots around the metro - however it was not much of a problem compared to a typical sub-32°F snowfall.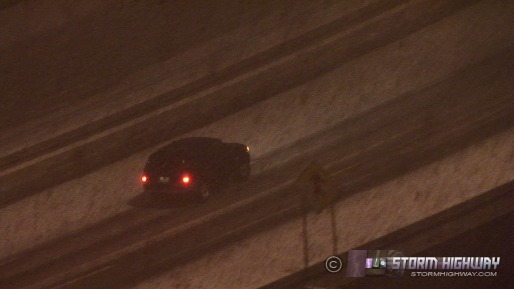 Click for HD video clip
Earlier in the week, I documented a second case of frost covering the South Side Bridge after a night of clear skies. Things are busy here this week, so a post on that will come whenever I get a chance. In the meantime, here is a short video clip.
All content © Dan Robinson. All usage requires a paid license - please contact Dan for inquiries.

Web Site Design and Internet Marketing by CIS Internet