Home | Blog Index | Blog Archives | Christianity & Faith Essays
Tuesday, June 8, 2010 - 11:58PM CDT
6/8 Lightning photography in MO/IL
HD EXPEDITION VIDEO: Midwestern lightning - June 5 and 8
The video linked above contains three segments: 1.) anvil crawlers/tower lightning in St. Louis from June 8, 2.) CGs near Carlinville, IL on June 8, and 3.) some CGs from Hannibal on June 5.
Tuesday I left home at about 5:30PM, after finally talking myself into not ignoring the weak convection up along I-72 west of Springfield. From a tornado perspective, the storm was total junk - but lightning wise, it was a good catch. I parked north of Carlinville for about an hour to watch it drift past while shooting some video and photos. Storms like this at night/dusk (vivid, tall CG lightning) can yield epic results - but during the day, not so much. I did what I could with two-second exposures at F22 - which of course brought out all of my sensor dust spots (I'm sure you'll find a few that I missed with the healing tool).
I headed back to STL for another MCS rolling in from the west after dark. This complex ended up veering southward, only clipping the metro area with some electrified stratiform precip. Which of course, means upward tower lightning becomes the subject. Out of the more than 8 upward-lightning-capable towers in St. Louis, the KETC (PBS) tower off of Tesson Ferry road near Arnold (near the Meramac River) has the best/easiest/safest photography vantage points. So, that's the one I've been heading to in storms like these. The anvil crawler display tonight was high quality. However, only two upward strikes occured to the tower in the 90 minutes I was there. The first one happened literally in the first three seconds I had the video camera recording, immediately after I framed the shot (see the video above), so I missed getting the still.
click to enlarge: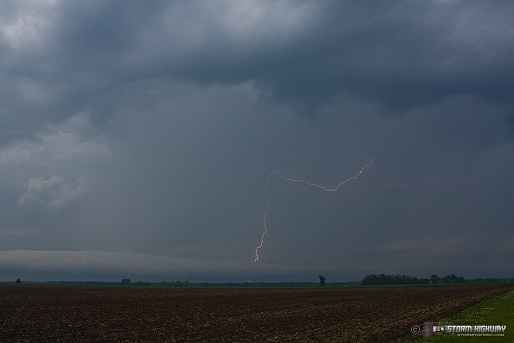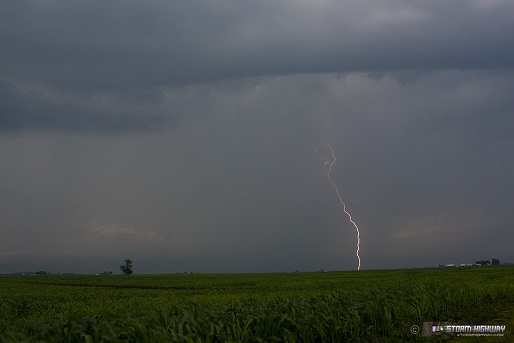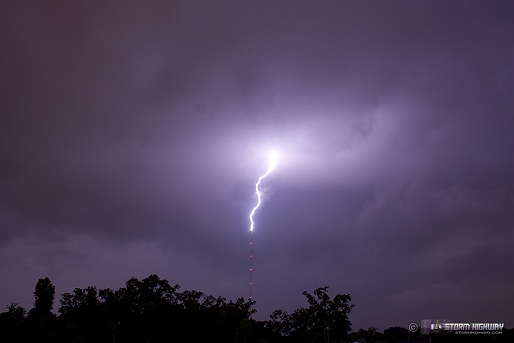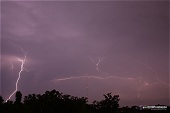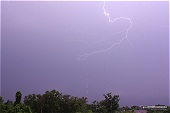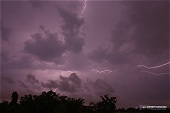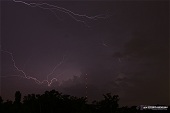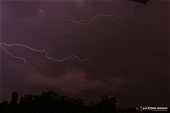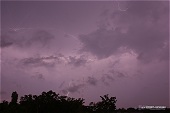 Video frame grab of the first tower hit, with anvil crawlers and a positive CG in the background:
click for video: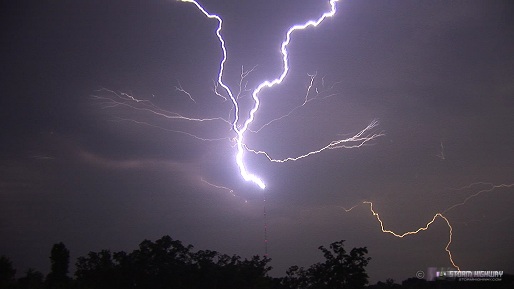 All content © Dan Robinson. All usage requires a paid license - please contact Dan for inquiries.

Web Site Design and Internet Marketing by CIS Internet