Home | Blog Index | Blog Archives | Christianity & Faith Essays
Friday, March 13, 2009 - 2:50AM
Icy bridge accidents in Charleston
About 3 inches on the ground so far on the hilltops in Charleston. Nothing on the roads for the most part, except at the bridges. The Carter/Fort Hill/Oakwood location was again the scene of several accidents:
HD EXPEDITION VIDEO: Icy bridge accidents on March 13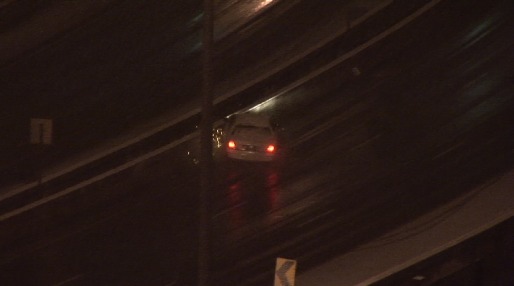 click for video
The trees are heavily snow-laden this morning, so I am planning on getting a few hours of sleep and heading up to Long Point again after sunrise.
Can't get the video to load for some reason. Internet connection is fine and I checked across multiple browsers. (FF3, IE7, and Chrome)
- Posted by Dann Cianca from Denver, Colorado
Our media server was hacked today and is down, isn't that great timing! I switched the link over to Doug's server where he has it hosted temporarily....
- Posted by Dan R. from Charleston, WV
OK, the server's back online and the HD version should be back up and running.
- Posted by Dan R. from Charleston, WV
Finally got to watch it! Remind me to slow down if I ever see you perching near a bridge. :)
- Posted by Dann Cianca from Denver, Colorado
All content © Dan Robinson. All usage requires a paid license - please contact Dan for inquiries.

Web Site Design and Internet Marketing by CIS Internet