Home | Blog Index | Blog Archives | Christianity & Faith Essays
Monday, May 26, 2008 - 9:28AM CDT
Day 8: Northwest Oklahoma
Update 9:59PM CDT: It sounded like a freight train. Well, not in the way you think. Dave, Justin, Greg, Joseph and I bagged another tornado in the town of Pratt, Kansas. Our interception was cut short by not one, but TWO Union Pacific trains moving at walking pace, just barely cutting us off at crossings. The second train blocked our view of the tornado seconds after it touched down.
VIDEO: Pratt, Kansas tornado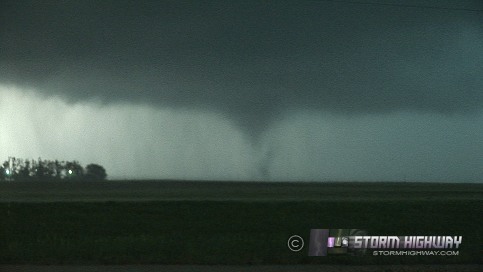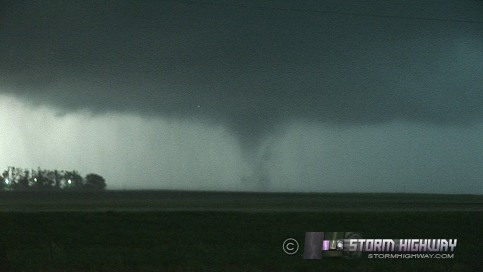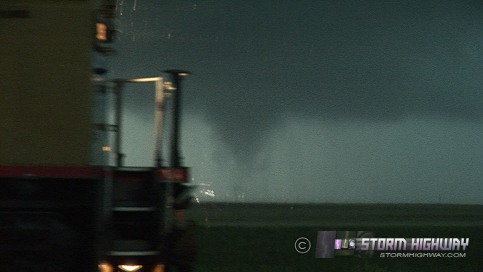 Well, at least we got it. We also got hammered with large hail (golfball with a few baseballs) between Pratt and Greensburg, but my prayers for a spared windshield were answered. Greg's windshield suffered a small crack. I do have a dozen or two new dents on my car to add to the others.
Currently heading to northeastern Oklahoma somewhere, in preparation for the 14 hour drive back home. Tomorrow's risk may be an outflow boundary sleeper, which I'm going to cautiously hold out for. If it is, it may end up being another dryline intersection event out west. I don't have the travel funds to go all the way back to Texas or western OK for another expedition, so unless the setup can happen closer to OKC or so, I'll probably just call it a trip. A pretty good one I'd say, considering it wasn't even going to happen two weeks ago!
Update 3:54PM CDT: By chance, ran into Justin Teague, Dave Crowley and Greg McLauglin in Minneola, so we're caravanning now. Currently parked watching new development near Coldwater, KS.
9:28AM CDT: As expected, the outflow boundary created by last night's storms has shifted the primary severe storm threat to the south compared to yesterday's forecast. Very convenient for me as I'm waking up inside the moderate risk area here in Woodward - nice when that happens! Will have to watch the outflow boundary as it moves north, and I'll likely have to move a little northwest. Not a great setup today due to weak capping (too many storms too early) and weak upper level winds (storms that will rain on their own updrafts).
This will be my last storm photography day out here, as the pattern shuts down after today. A risk exists up north after a few days, but it's too far north and outside of my budget.
And amazingly, just like in 2001 when I first started coming out here, Woodward and surrounding areas still don't have cell service! I don't even have a roaming signal on the phone now, and I'm right in town here. So if you've been trying to call me in the past 18 hours, I'm not ignoring you; my phone isn't working! The Alltel aircard is much more reliable - so email is still alive. At any rate, I'll be back in cell tower land by the end of the day today.
All content © Dan Robinson. All usage requires a paid license - please contact Dan for inquiries.

Web Site Design and Internet Marketing by CIS Internet