Home | Blog Index | Blog Archives | Christianity & Faith Essays
Tuesday, May 6, 2008 - 1:58PM
No help from the models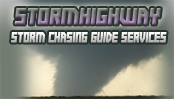 And down the next hill on the roller coaster. The long-range models really have been doing poorly so far this month, to the point that they are nearly useless. Most would say they are useless anyway - but at least some of the time you can glean a large-scale pattern hint from them if they are consistent. No such consistency exists now, leaving the next two weeks a total guessing game. Here is the latest flip-flop from the GFS, showing a dismal pattern for most of the USA by mid-week next week: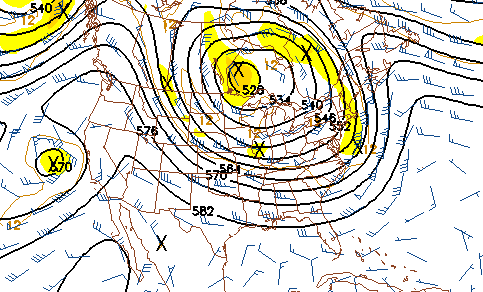 GFS 500mb forecast for May 16
The good news is that I've figured out a way to all but ensure at least one 2 to 4 day storm photography expedition to the Plains this season (barring any big surprises). However, my forecast criteria for embarking on an expedition will be very strict. Only a multi-day setup with strong, surefire parameters all around (upper air, surface moisture, low-level winds) will get my attention. Any setup with just one critical ingredient in question will not get my green light. I'm looking for patterns like May 3-10 in 2003; May 21-29 in 2004; June 10-12 in 2004; June 7-12 in 2005 or May 4-5 in 2007 - setups that produced tightly clustered tornado events (in time) that had little question of the right ingredients coming together. Typically we get at least one of those every storm season, but sometimes (like in 2002 and 2006) there are none to be seen. The latest update to the probability table reflects this higher criteria standard, as well as the forecast uncertainty (thanks to the models' performance lately).
Based on the current outlook, this probability table charts the chance of our trip starting on a particular date:
2008 Storm Photography Expedition - Departure Date Probability as of May 6

May 9-25
20%
May 26-June 15
40%
No trip
40%
All content © Dan Robinson. All usage requires a paid license - please contact Dan for inquiries.

Web Site Design and Internet Marketing by CIS Internet