Home | Blog Index | Blog Archives | Christianity & Faith Essays
Saturday, November 28, 2009 - 4:01AM
Blog-based yard sale/giveaway
I have a goal of getting out of my house by spring, so I'm in the process of clearing out my basement now (everything else in the house is boxed and ready). These things I want to get rid of before the end of the year. So, I thought I'd put a few items on here in case there were any takers prior to eBaying them. The photos are low-grade because I went home to do this tonight and left my DSLR at the office. I wanted to just get it done, so rather than drive back downtown, I just used the cell phone camera. The intention of this post is for anyone around Charleston - nothing here is really practical to ship anywhere.
Again, this stuff's gotta go soon. Anything left goes on eBay around the 8th-9th (so I can have it gone before Christmas), so if you want any of it let me know ASAP.
Real traffic lights
Several years ago I bought a big lot of used traffic lights (the real thing) from West Virginia Signal and Light, a highway contractor in Kenna, WV - with the intention of displaying a couple and selling the rest. I don't want to lug these around when I move, so I am getting rid of them. If there are no local takers, they'll go on eBay in a week or two. They are the standard 12" light, polycarbonate (plastic) body.
These two are in good shape and just need wired up with a standard 110v plug (these all take standard sized light bulbs). There are even controllers you can buy for these to make them sequence. Asking 50 bucks each for these: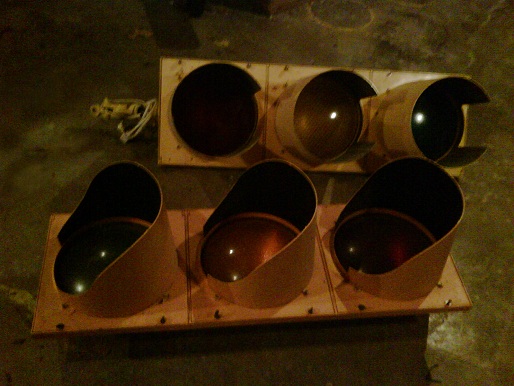 I also have these two that have some damage, but may still be of use to someone as a novelty item: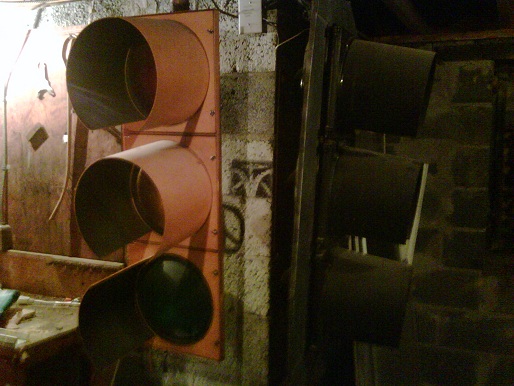 Asking 25 dollars total for both of these.
Again - I'm not going to ship the lights, they are simply huge and it is too much of a hassle to find packaging - so this is more of a local offer. If you really want them shipped and are willing to pay a local packer/shipper to do the packing, I'm open to just taking it to a Mailbox Plus or similar shop - but they are not cheap. I think doing that may cost at least an extra 50 dollars on top of the actual shipping charge.
Butane stove cartridges - free
Next on the list are these butane cartridges for a camping stove - that somehow, I don't have the actual stove for. I have about 6 or 7 of these. They look pretty old, but I emptied a small amount into a metal pan and lit it - and the stuff still burns just fine. I'm including photos of these in the hopes that someone out there has an appliance that they will fit in. These are free for the taking since I obviously can't ship these nor throw them in the trash.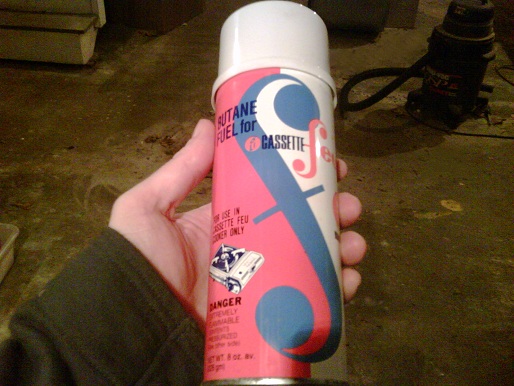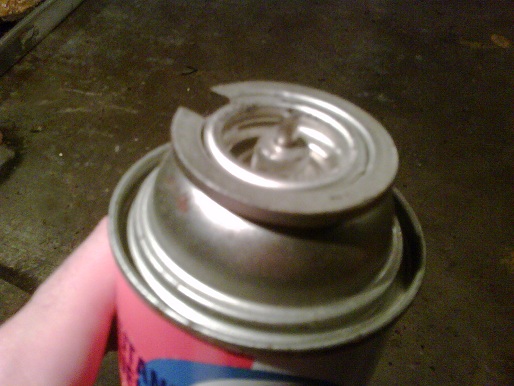 Romex wire - free
Here is a nice spool of romex wire that I had left over from a project several years ago. Free for the taking.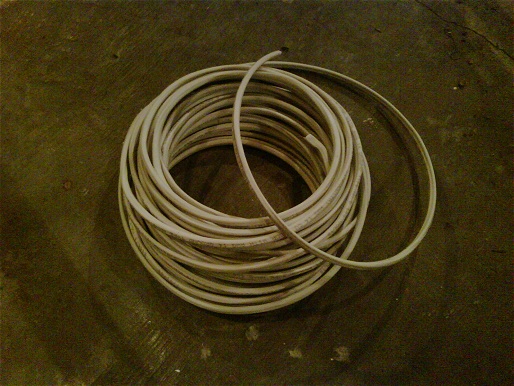 Real street signs - $30
Two authentic aluminum street signs that I bought on eBay about ten years ago. Yes, legally obtained (street signs are replaced all the time and scrapped, it's not too hard to find legit sources for these). Asking 30 for both together.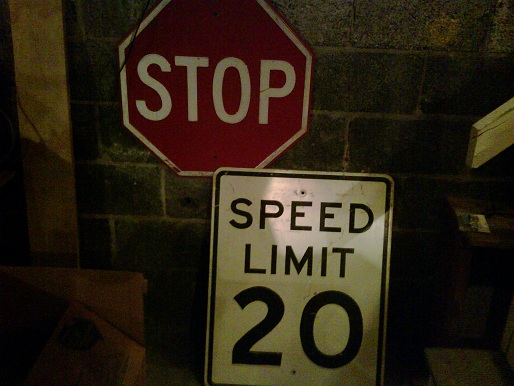 Aftermarket Sony mp3 disc player with aux in - $40
I bought this from Circuit City for my Ford Freestyle in 2006. It is a Sony CD player/radio that plays mp3 CDs. It has a detachable face and an auxiliary audio jack for an iPod or DVD player. My new truck has an mp3 player with aux in, so I don't need this. Comes with cables and a mounting rack (shown) that fits spaces taken by larger radio units. Asking $40.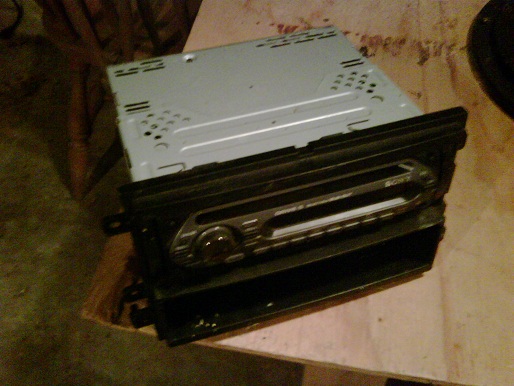 Mitsubishi TV - free
Old Mitsubishi ~25 inch TV, early 1990s model but still works fine. This is an old photo from a couple of years ago, the speakers are part of an entertainment system that I am keeping for my PC. The TV has full RCA ins-outs for DVD players/VCRs. I never watch television or movies, so I'm not going to keep this for the move. Free for the taking.
6.5 foot artificial Christmas tree with ornaments - free
This is a nice Christmas tree with a full set of ornaments. Free for the taking. The label has all the info.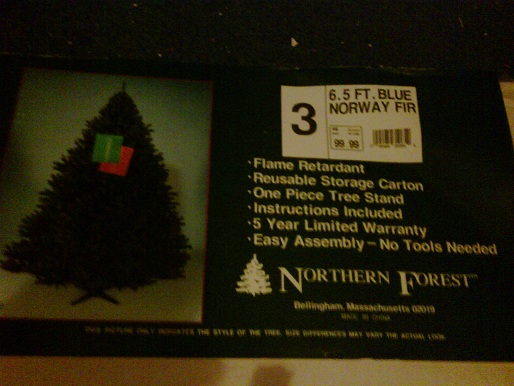 If I run across anything else that may be of use or interest, you'll see it here.
This web site is made possible by support from CIS Internet.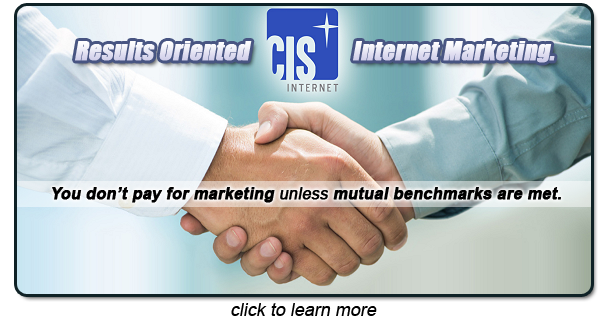 GO: Home | Storm Expeditions | Photography | Extreme Weather Library | Stock Footage | Blog
Featured Weather Library Article:
All content © Dan Robinson. All usage requires a paid license - please contact Dan for inquiries.

Web Site Design and Internet Marketing by CIS Internet