Home | Blog Index | Blog Archives | Christianity & Faith Essays
Thursday, August 11, 2011 - 8:31AM CDT
Lightning photo stacks I
My latest project has been producing some stack composites for the photo gallery section, assembled from multiple frames of the same scene taken during a single storm. I've been going back through the past several years of photos to find stack-worthy sequences, and some are turning out better than others. So far, here are eight that have made the cut for inclusion in the gallery. There are three more that I'm working on that, so far, haven't been blending together well. If I can figure out the problem, they should turn out nicely - if so, they'll eventually be added.
St. Louis lightning, September 2010: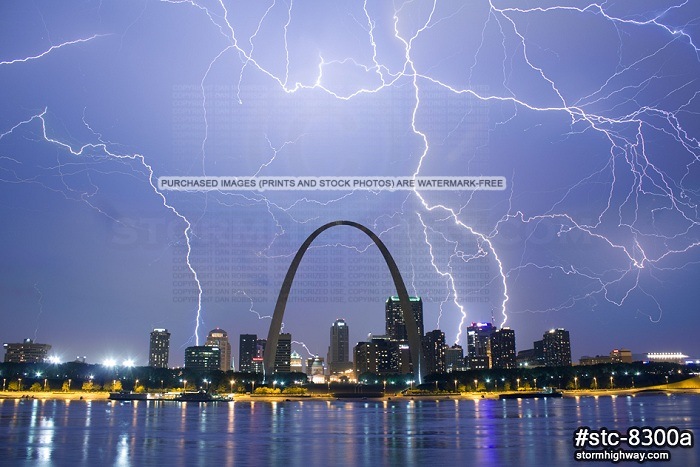 Click to enlarge
Oklahoma City tower lightning, April 2009: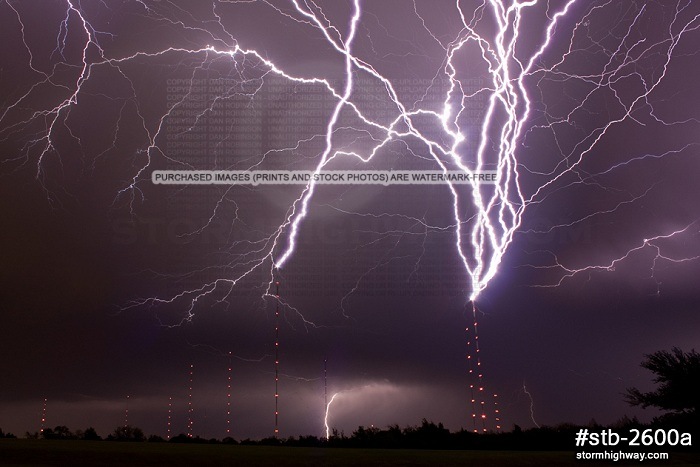 Click to enlarge
St. Louis tower lightning, June 2011: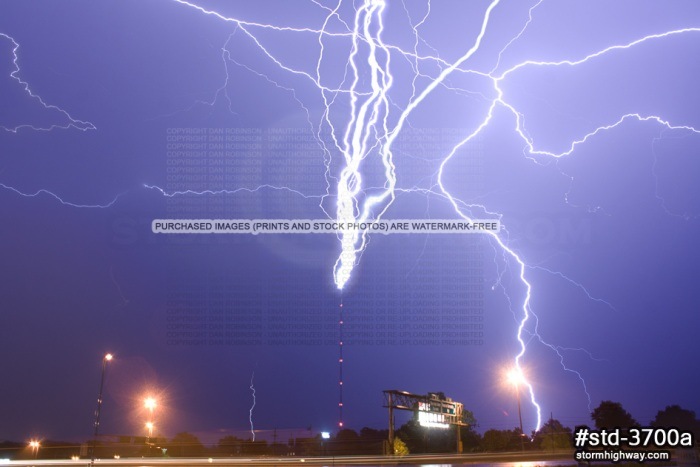 Click to enlarge
New River Gorge Bridge lightning, July 2009: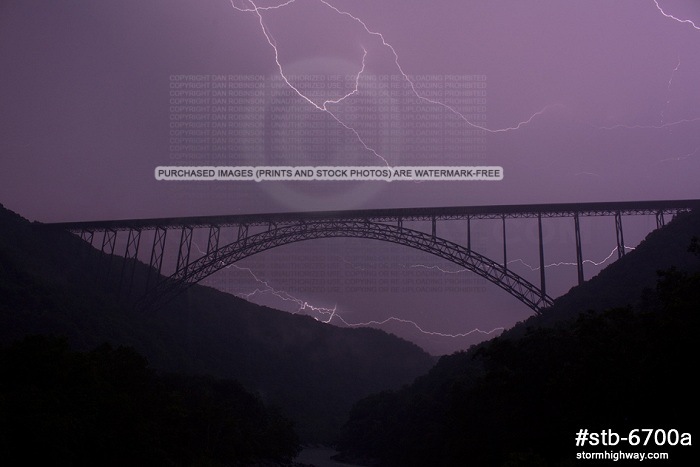 Click to enlarge
WVAH tower lightning extreme close-ups at 1300mm, August 4, 2009, St. Albans, WV - 6 frames (This wide angle image of the tower shows the size of the 1300mm frame).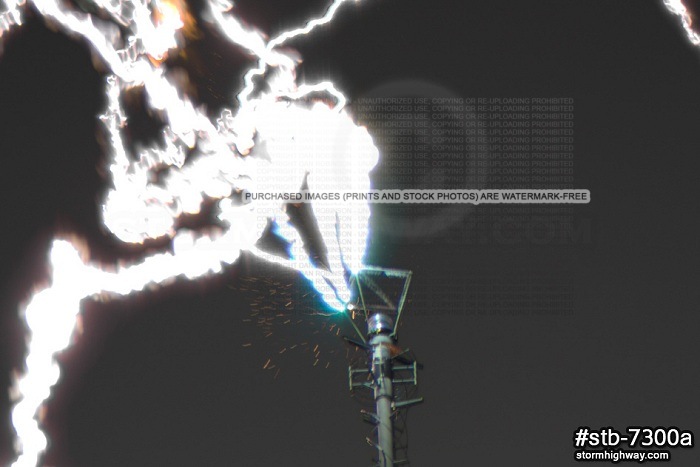 Click to enlarge
WVAH tower lightning close-ups at 300mm, 4 frames, June 2008: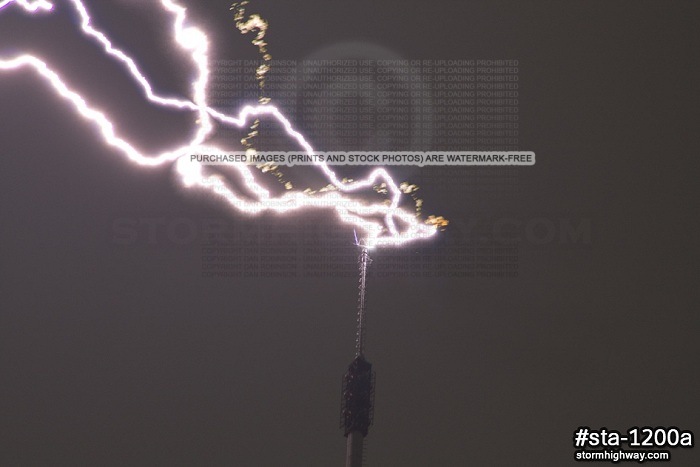 Click to enlarge
WVAH tower lightning wide shots, 18mm at 1 mile, 4 frames, April 2009: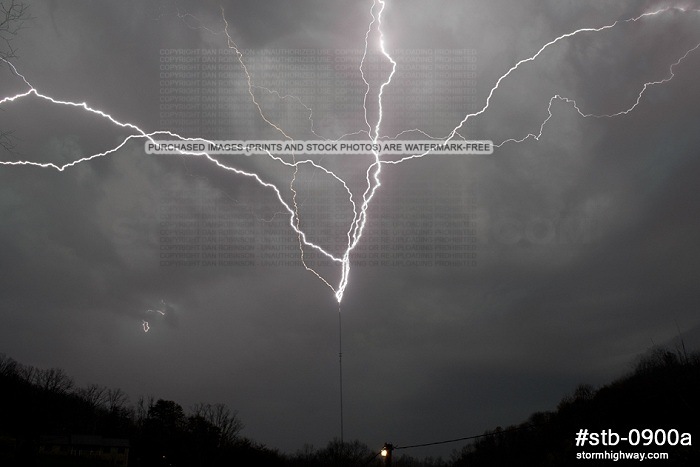 Click to enlarge
Lightning and wind turbines in central IL, 8 frames, August 2010: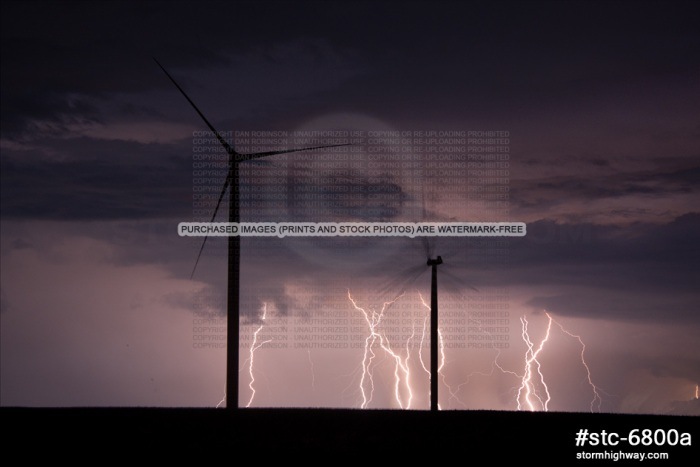 Click to enlarge
Dan...this is the reason why I love stopping by your blog!
- Posted by Bill Doms from Central MN
Thanks Bill!
- Posted by Dan R. from New Baden, IL
Wow, I enjoyed all your lightning shots! SUPERB!!! What software do you use to stack?
- Posted by Neil
Thanks Niel! I'm using Photoshop CS3 to stack the images.
- Posted by Dan R. from New Baden, IL
All content © Dan Robinson. All usage requires a paid license - please contact Dan for inquiries.

Web Site Design and Internet Marketing by CIS Internet