Home | Blog Index | Blog Archives | Christianity & Faith Essays
Monday, January 31, 2011 - 4:11PM CST
St. Louis ice/snow storm updates: January 31-February 2
LIVE EXPEDITION VIDEO: Live Video Feed Link
(live stream is active periodically, stay tuned to Facebook or Twitter for on-air notifications)

FOLLOW: Facebook | Twitter | RSS/XML
Update 4:11PM CST Monday, (Posted from New Baden, IL):
A little over a tenth of an inch of ice on most everything here in New Baden so far, with another round of moderate freezing rain showers about to move in. I am heading out to do another round of road ice monitoring and will be live streaming via the live video feed link. The stream will likely come and go with cell coverage, so check back in a few minutes if it is offline.
* * *
Update 12:32PM CST Monday, (Posted from New Baden, IL):
I just finished the first circuit around the metro-east to monitor the roads (Glen Carbon, Edwardsville, O'Fallon, Troy, Lebanon). Although ice is building up efficiently on trees, power lines and signs, the roads have remained clear. Ground temps appear high enough to stave off all-road icing, but bridges are still vulnerable. Most everything is heavily salted, however, there is still a threat for surprise icy spots suddenly developing. Taking a break for a while now since it appears the conditions will not be changing much over the next few hours.
* * *
Update 1:38AM CST Monday, (Posted from New Baden, IL):
A major ice storm for the St. Louis metro area will begin soon. I have chosen to cover the icing event in our metro area rather than 'chase' the band of 20+ inch snow (with thunder and lightning likely) to our west and north. I plan to be out starting post-sunrise on Monday morning and attempting to live video stream this event on-and-off throughout its duration via ChaserTV (as long as the cell network can stay alive). Monday should mostly be road icing coverage, followed by tree and power line damage into the night and into Tuesday. You can access the live video page here. After the storm is over and we get some blue skies, some still photography will round out the updates to the site for this event.
I have finished making my own final preparations for this storm, which includes the basic necessities should we lose power for an extended time. This will be one for the record books.
* * *
Update 8:50PM CST Sunday, (Posted from New Baden, IL):
Model consensus seems to be converging on St. Louis being more in the freezing rain/ice storm portion of this system than in the deep snow swath, which looks to be setting up more north and west. Accumulating snow will still be in the cards for STL, but at this point it appears this will be on the tail end of the system with non-significant snowfall expected for much of the metro. This trend is unfortunately the worst of the two prior possibilities, as the degree of expected icing will be more than enough to cause serious power line and tree damage.
The biggest threat to life and property, however, may be when minor light icing moves into the metro area on Monday. With everyone expecting the brunt of the storm from Monday night into Tuesday, I fear the driver awareness and attendant speeds on Monday will produce a high-impact road icing accident disaster - not only in St. Louis, but any location outside of the 'superstorm zone' that sees freezing rain. With all of the attention going to the deep snow and heavy icing areas, the locations that receive light road icing will be more poised to catch drivers off guard at higher speeds, with more numerous and serious crashes.
* * *
Posted 8:30PM CST Saturday, (Posted from New Baden, IL):
The biggest winter storm so far this season in the Midwest is poised to affect the St. Louis area beginning late Sunday night and continuing through Wednesday. Computer forecast models have been showing the possibility of historic snowfall totals occuring in the heaviest parts of the system, of which is shown passing either over or very close to the St. Louis metro area. As with most winter weather events, the track and precipitation amounts of the storm will be impossible to forecast with much certainty until the final 24 hours (or less) leading up to the event. Further complicating the forecast is in the event that the system takes a more northerly track, the St. Louis area could see a major ice storm capable of producing widespread damage.
Below are some winter weather forecast links that include some simple graphics depicting the current thinking on the storm track and precip types/totals. "Day 1" refers to the upcoming 24 hours, "Day 2" to 48 hours, and so on. These links update automatically at least twice per day:
HPC:
Day 1 Snow Probability: Greater than 4" | Greater than 8" | Greater than 12"
Day 2 Snow Probability: Greater than 4" | Greater than 8" | Greater than 12"
Day 3 Snow Probability: Greater than 4" | Greater than 8" | Greater than 12"
Freezing Rain: Day 1 | Day 2 | Day 3
Surface Low Tracks | Snow/Ice Discussion
WXCaster Snowfall Totals Model: STL NAM | STL GFS | USA NAM | USA GFS
I will likely be running some sort of blogging/field coverage during this event, including live video streaming, as well as updating any significant changes to the forecast and posting 'aftermath' photos once the storm is over. In other words, stay tuned for updates.
This web site is made possible by support from CIS Internet.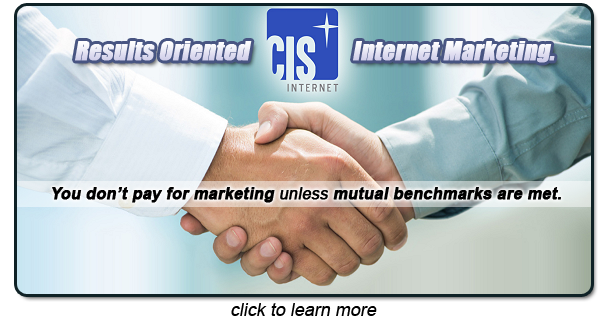 GO: Home | Storm Expeditions | Photography | Extreme Weather Library | Stock Footage | Blog
Featured Weather Library Article:
All content © Dan Robinson. All usage requires a paid license - please contact Dan for inquiries.

Web Site Design and Internet Marketing by CIS Internet