Home | Blog Index | Blog Archives | Christianity & Faith Essays
Friday, September 2, 2011 - 2:53PM CDT
Brown recluse spider photos (Loxosceles Reclusa)
GALLERY: Brown Recluse Spiders (Loxosceles Reclusa)
Warning, this post is not one for the arachnophobic! As part of the push to get as many stock photos online as possible, I added another main category, Wildlife and Nature, to the photo gallery. While I still have many images to go through and add, one sub-section that is fairly complete (for now) is the brown recluse page.
The brown recluse spider Loxosceles Reclusa (also known as the fiddleback or violin spider) is native to the American Midwest and South. Easily identified by its three pairs of eyes (six total) and distinctive violin-shaped marking, the brown recluse is one of two venomous spider species common in the US (the other being the black widow).
I have been debating about posting these photos, mainly because I know many will not want to visit me after seeing them! In all reality, the brown recluse is common, if not ubiquitous, in this area - it is believed that they occupy the majority of homes and buildings in this region (Midwest, Plains and southern states). Despite this, confirmed bites are rare. A little informational reading by authorities on this species reveals that not only are bites uncommon (and severe reactions to bites even rarer), many of the characteristic wounds reported are believed to be misdiagnosed cases caused by other conditions:
"Fewer than a hundred recluse spider bites have ever been documented, and there have been no confirmed deaths ...... all over the world, people come in with wounds and think they've been bitten by a spider. This is one of the most controversial areas of medicine......." - National Geographic (read article)

"Here's the bottom line. The brown recluse is undeserving of its horrid reputation, and thousands of reports each year of serious injuries from brown recluse bites are clearly wrong." - ABC News (read article).

Misunderstanding and misinformation about the distribution and prevalence of the brown recluse is often as exaggerated as the imagined consequences of the brown recluse's bite. The spider's reputation has suffered at the hands of uninformed public, media, pest control operators and physicians" - Illinois Department of Public Health (read article).
That's not to say that brown recluses pose no danger, though. A near-worst-case bite can cause a painful slow-to-heal wound - and consequently I do regularly check for them, as well as employing a large number of glue traps in places where they are commonly found (closets, floor/wall junctions, etc). All in all, I thankfully have had very few brown recluse sightings since moving to the Midwest - these images are from the small number of live spiders I have encountered. I have had about 20 glue traps liberally placed throughout my apartment since October of last year, and I have caught a brown recluse only about once every 3 months on average. As their name suggests, they are highly reclusive, non-aggressive and generally avoid human activity. Most of the confirmed bite cases come from putting on long-dormant clothes or shoes where a spider has crawled into. Consequently, I don't believe they are much to be concerned about here with some basic precautions in place.

A note about these first two spiders - they were both much larger than the size range qouted in most text sources, and larger than any others I've seen both here and in photos online. This first one had a legspan of roughly 1.5" (3.8 cm). The second one pictured below had a legspan of about 2 inches (5.1 cm) - a quarter was placed next to the spider for scale. The third spider pictured here is more typical, in terms of size, of the other ones I've seen here in my apartment and in photos online.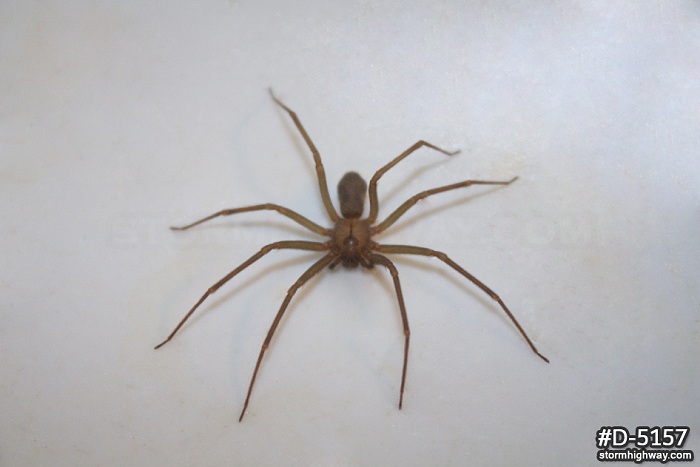 Click for gallery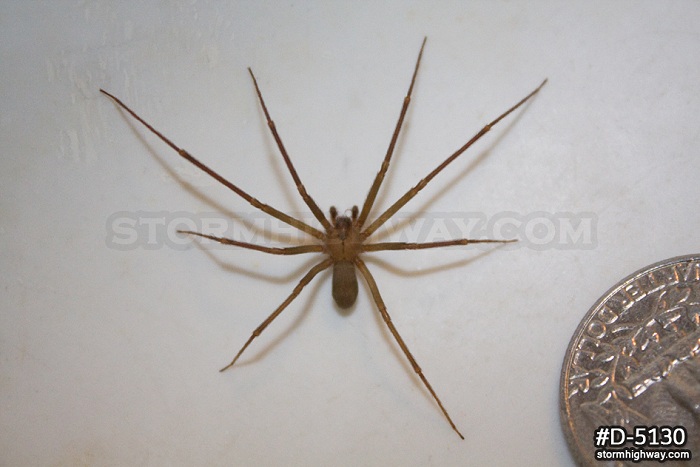 Click for gallery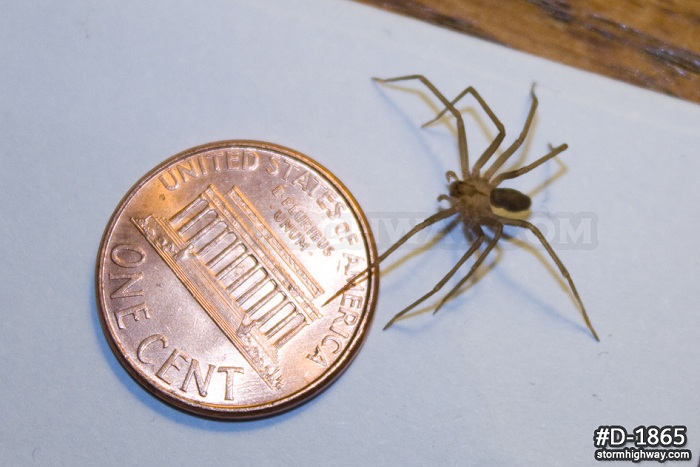 Click for gallery
Hi, I've seen pictures of wounds from the Brown Recluse Spider. Maybe those could supplement the actual spider photos. See seriousspiderbites.com It is awful
- Posted by John Milligan from North Carolina
This web site is made possible by support from CIS Internet.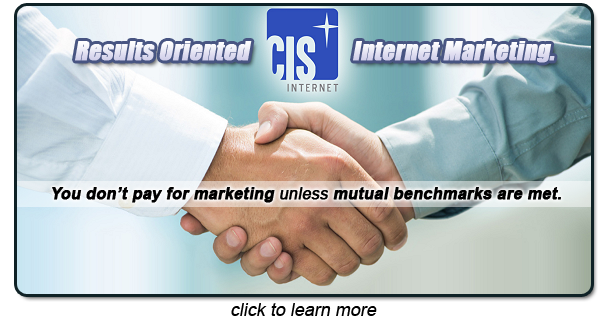 GO: Home | Storm Expeditions | Photography | Extreme Weather Library | Stock Footage | Blog
Featured Weather Library Article:
All content © Dan Robinson. All usage requires a paid license - please contact Dan for inquiries.

Web Site Design and Internet Marketing by CIS Internet