Home | Blog Index | Blog Archives | Christianity & Faith Essays
Saturday, March 2, 2012 - 7:50PM CST
March 2 outbreak chase photos
HD VIDEO: Lightning and hail near Hamel, IL
I set my alarm for 5AM Friday morning, expecting some elevated storms to be in my backyard for, at the very least, some lightning opportunities. I awoke to see a potent supercell, albeit elevated with no tornado potential, heading north of the STL metro. I caught the storm at Hamel, IL. As the sun rose behind me, I grabbed a few lightning shots just before it became too bright for long exposures.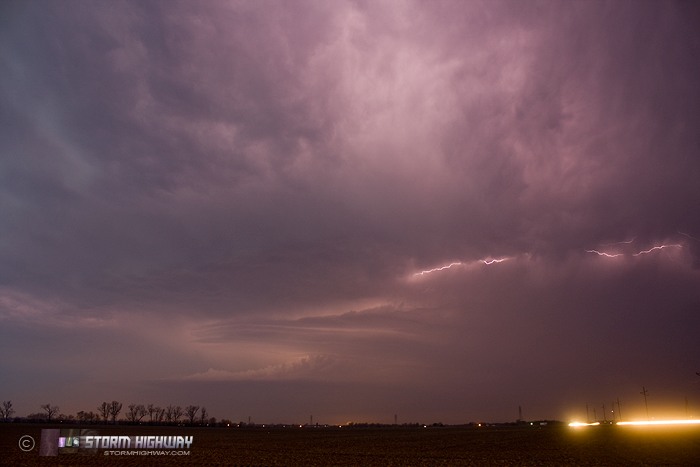 I moved a couple of miles north to let the core pass overhead, which contained enough of a downpour of hail to cover the ground. The hail ranged from quarter to dime sized. I did a quick hunt for larger stones to grab some images.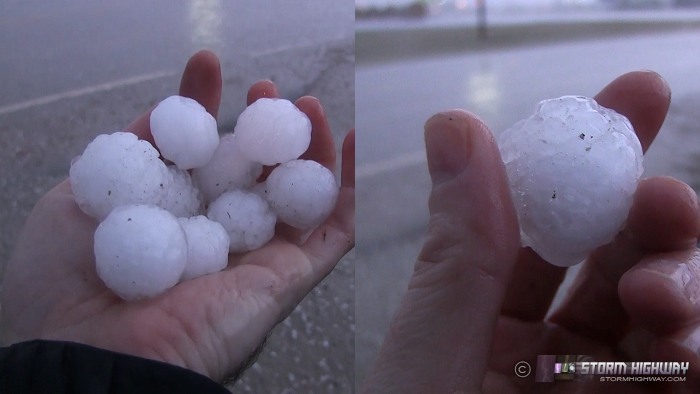 I returned home for roughly an hour to get ready for the main wave of severe storms slated for the midday and afternoon. The surface low was passing directly over St. Louis, and by 9AM, a storm had gone up south of downtown, hugging the western edge of the moist axis. I watched this rather robust storm pass by me at Albers, but let it go without fanfare as it was 'outflow dominant' (winds moving outward from everywhere along the storm's base). Storms need surface inflow (winds moving toward the storm) to have tornado potential, this one had none.
I then headed east on I-64 for my main target of Evansville, Indiana. I expected the new storms in southwest Illinois and southeast Missouri to have matured by then, and have better potential for tornadoes due to the closer proximity to the low and thus lesser-veered (west of south) surface winds. Just after 11AM, as I was about 20 miles east of Mount Vernon, the closest storm to my southwest rapidly began to organize. I dropped south on Highway 45 to Norris City to intercept. When I arrived, the storm was rather pathetic looking, with once again, outflow everywhere along the base. No inflow was established anywhere at the surface, and as the storm drew closer, things were not improving. I had no choice but to let the storm go, as storm speeds today did not permit keeping up with one once you intercepted. This storm went on to be a prolific tornado producer as it tracked across southern Indiana and northern Kentucky.
I dropped south across the river at Shawneetown for the next storm in the line coming from north of the Paducah area. I watched this storm pass me by at the small town of Henshaw, Kentucky. Again, no surface inflow, though the visual structure of this storm was somewhat better than the first one: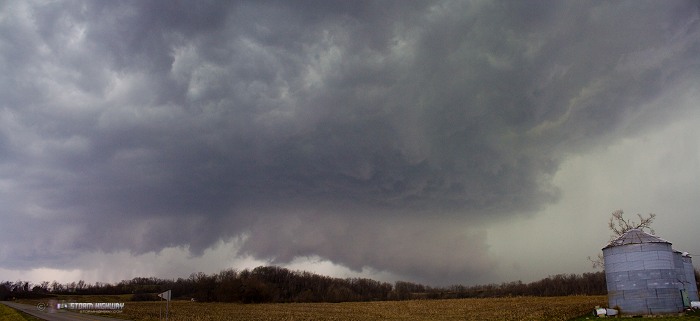 At this point, I was marled in the middle of a network of curvy, narrow roads - not good for the storm speeds we had today. I decided to head northeast to Owensboro to reach the network of 4-lane, 70mph Kentucky parkways. I figured I would need these fast roads to have any shot at even catching successive cells to the southwest. By the time I made it to Henderson, the next cell in the line to my south had already caught up to my longitude, and was pulling ahead of me with each new radar scan, despite me going 70mph on the Audubon Parkway. I had to simply let that storm go and hope to catch the next one in line. The Natcher Parkway headed too due south for me to have a shot at catching the next storm, as it would easily beat me to the crossing point. Therefore, I plotted a route to highway 54, which headed diagonally southeast.
However, as I exited the parkway to get on highway 54 on the east side of Owensboro, the highway was shut down by emergency vehicles for apparent tornado/storm damage. That essentially brought my expedition to a close, as I had no other road options to meet the storms to my south in time. On the way back, I stopped in Evansville for coffee and Chik-Fil-A, and made it home just after 7PM. When I got home, I was greeted by storm damage at my apartment in New Baden: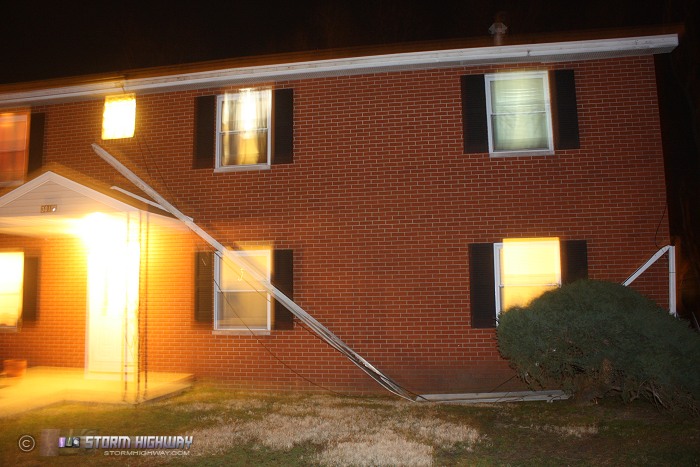 I'm not sure if that was from a storm or the post-frontal winds, which were very strong for the first hour or so behind the cold front.
As with many high-risk outbreak days, this one turned out to be a letdown in terms of chase success. As always, it's saddening to hear of an outbreak causing damage and loss, whether or not the day was a boom or bust. On the way home, I mulled over what I might have done had I lived in West Virginia (as reports of tornadoes and supercells in my 'old' home area rolled in). I concluded that I probably would have chosen the same target, Evansville, and would have had essentially the same outcome that I had today. The only thing that might have made me do better is if I left from WV several hours late, in which case I likely would have opted to intercept the pair of lead supercells on I-75 south of Cincinnati. Either way, I could see no scenario where I'd have caught the West Liberty, KY storm. It would have been east of me at the end of all possible chase decision trees, and impossible to catch at even illegal (and dangerous) highway speeds. It was south of I-64 and entering into the Appalachian foothills at its peak, a location with few road options and difficult terrain visibility.
Despite the day's disappointment, lately I'm just thankful for every time I've got the health, finances and time to photograph storms at all and see storms, so in that respect it was a great day. The season is just beginning.
Glad you are home safe and sound!
- Posted by Mom
Thanks for sharing your expedition account with those who didn't. It put us in the front seat with you and let us relive that day. I know the difficulty of intercepting fast storms, instant road decisions (Turn here? Go there?), and then bearing the consequences long thereafter. I was down with a cold Thursday, so couldn't get away. Like you, I guessed a possible route. After catching the mid-day SPC revision, I could have reached Zanesville by mid-night. The next day, west to Columbus, sw to Cincinnati, and then west on I-64 (driven many times). Given a late departure from home, I would have been somewhere east of Evansville, with that cell rapidly approaching --then a U-turn back to I-65 and north to catch the approaching Henryville storm. Ah, but for fate and a stupid germ.
- Posted by David Hoadley from Virginia
I appreciate your comments David. I replayed the event in my head several times, thinking if I'd kept going to Evansville (as I'd originally intended) if I'd have had a shot to use I-64 to catch up to the lead supercell at Henryville. Since the big I-64 bridge in Louisville is closed and it was a weekday afternoon, I had decided beforehand to avoid Louisville at all costs due to traffic jams likely ending the expedition there. There's a chance I would have tried to make it to Corydon and blast north, but with the storm speeds, I would have had to not stop to observe the Evansville storm. By then, the lead storm would have been ahead of me and impossible to catch even at 70mph on I-64. Hindsight is 20/20, but I'll add it to the 'mental notes' for the next Midwestern storm photography day of a smilar setup.
- Posted by Dan R. from New Baden, IL
This web site is made possible by support from CIS Internet.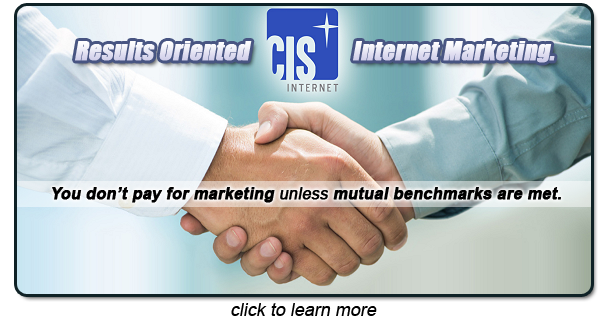 GO: Home | Storm Expeditions | Photography | Extreme Weather Library | Stock Footage | Blog
Featured Weather Library Article:
All content © Dan Robinson. All usage requires a paid license - please contact Dan for inquiries.

Web Site Design and Internet Marketing by CIS Internet