Home | Blog Index | Blog Archives | Christianity & Faith Essays
Friday, October 12, 2012 - 10:44PM CDT
Photo catch-up post, October 11 lightning, upcoming expeditions
Here are a few miscellaneous images that have been up on the Facebook page, but I haven't had a chance to post on the blog. First is the only result of a short chase straight south of home to Perryville, MO on Thursday night for some lightning. This was a video-priority expedition, no stills - so this is simply a frame grab:
October 1 was cold and rainy the entire day, with the STL region socked in under an extensive precip shield and stratus deck. It didn't look like a photogenic situation until sunlight started shining into my front window at sunset. I headed to the west side of town for this scene, with a double rainbow to the east and a great sunset sky to the west.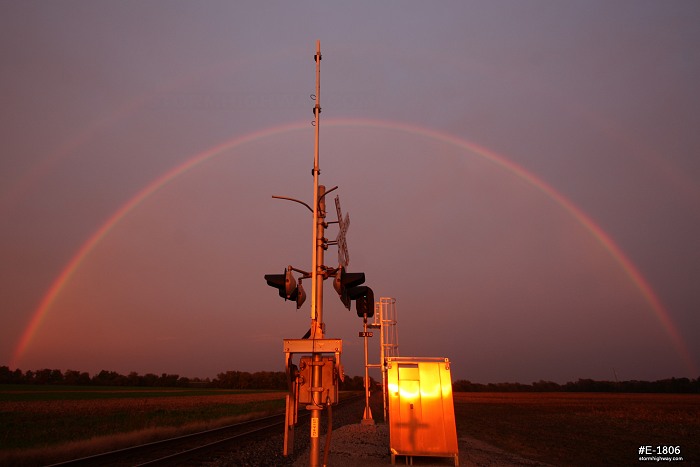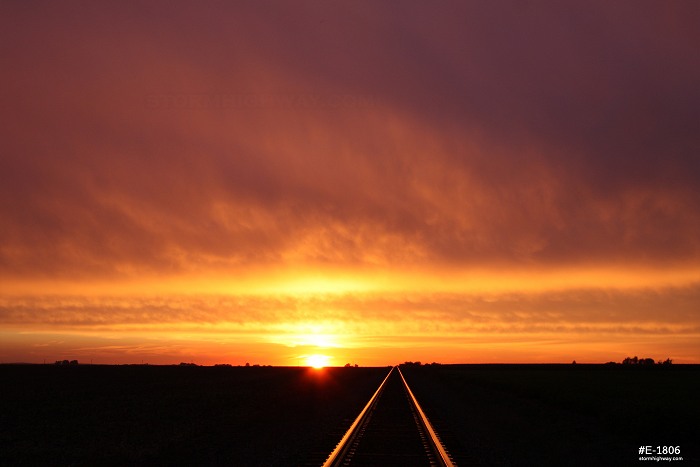 I flew to Boston on Sunday to visit my sister and her family, returning on Wednesday. I got cheap tickets and therefore didn't have window seats, but thanks to the 50mm managed to grab this view of my hometown (New Baden) and surrounding country on approach to St. Louis: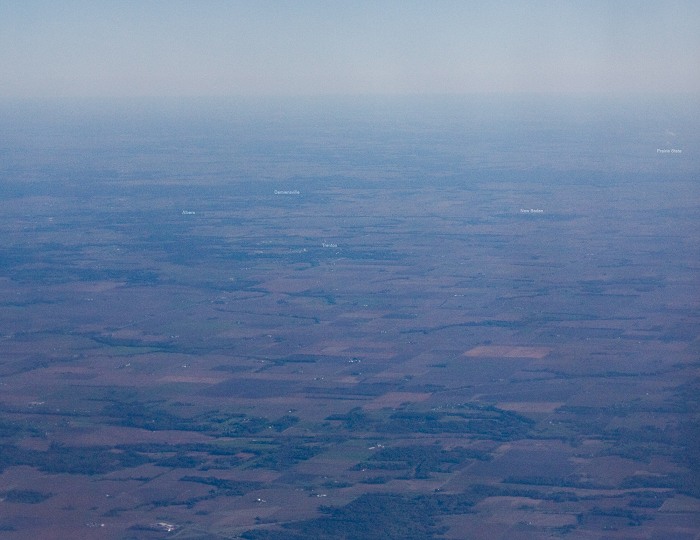 I rode the Metrolink light rail train to and from the airport. The late sun angle created an interesting shadow as my train rolled east on the prairie near Belleville: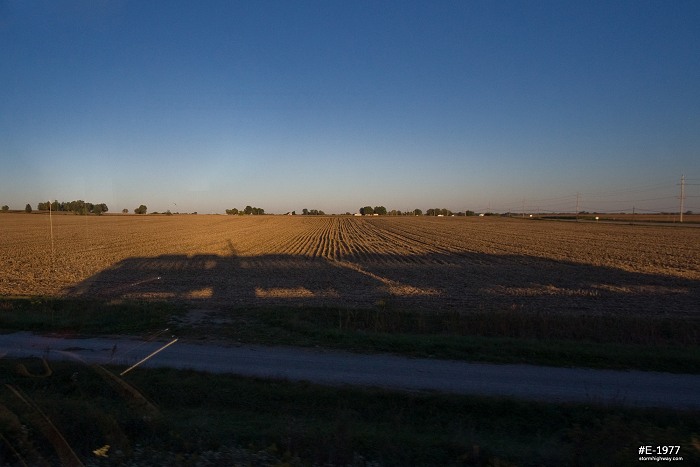 Thoughts on Saturday-Sunday severe weather
Since I have to work until 3PM on Saturday, I have only been considering the Midwestern aspects of the expedition setups afforded by the current upper system moving through. Saturday was originally looking like my main storm photography day out of this system, with an overnight lightning shoot west of/in St. Louis and possible nighttime supercells to the north. However, with models slowing the system down with each new run, it's now looking like Sunday may be my main play to the east of St. Louis. I may end up leaving after work Saturday to head west for after-dark supercells in Missouri, or possibly north for the rougue afternoon supercell ahead of the main system. Either way, it's looking like I'm largely out of play for any real tornado options with this system, and I'm not motivated to spend gas money to drive very far. Stay tuned to the Facebook page for updates and photos on whatever Saturday and Sunday brings, as I may not update the blog until after everything is over.
All content © Dan Robinson. All usage requires a paid license - please contact Dan for inquiries.

Web Site Design and Internet Marketing by CIS Internet