Home | Blog Index | Blog Archives | Christianity & Faith Essays
Friday, October 5, 2012 - 8:52PM CDT
October lightning at 43°F in New Baden, Illinois, 10/5
What a Midwestern fall storm season this has been so far! The lightning-photos-every-month in 2012 streak continues into October with a series of elevated post-frontal thunderstorms in the St. Louis region on Friday. In addition to the frequent and very photogenic cloud-to-ground lightning, it was fascinating to see the effects of the powerful upper-level jet overhead. The storms were racing east-northeast faster than I think I've ever seen storms move before, 60-70mph or possibly higher. Their speed is very evident in these images by looking at the extremely tilted rain shafts - the updrafts are outrunning the falling rain, moving faster horizontally than the rain itself is falling vertically! This also helped the lightning be highly visible and photogenic as the bolts rained down into clear air ahead of the falling rain. Numerous storms with intermittent lightning moved through all day following the passage of the strong cold front, with one dropping a good shower of pea-sized hail in New Baden around 5PM. The lightning show after dark, however was the best of the event.
Aslo remarkable was the surface temperature of 43°F, one of the coldest conditions I've shot lightning during. I could see my breath, by the time I was done I was shivering, and had to turn the heat on full-blast after getting back in the truck - none of those are common things during any chase! These images were all shot with the new Canon 50mm 1.8 at F8.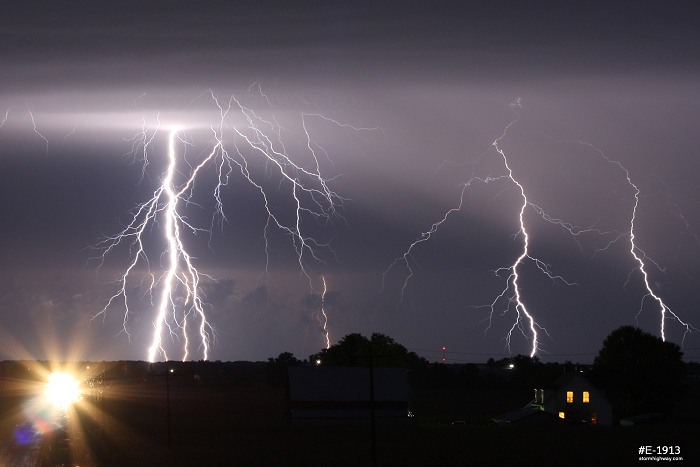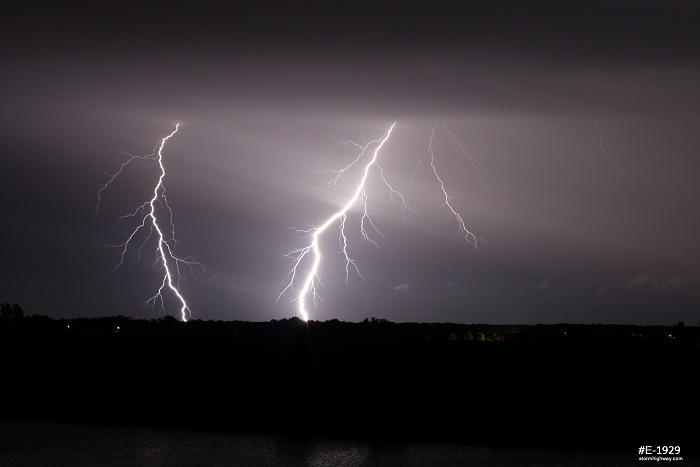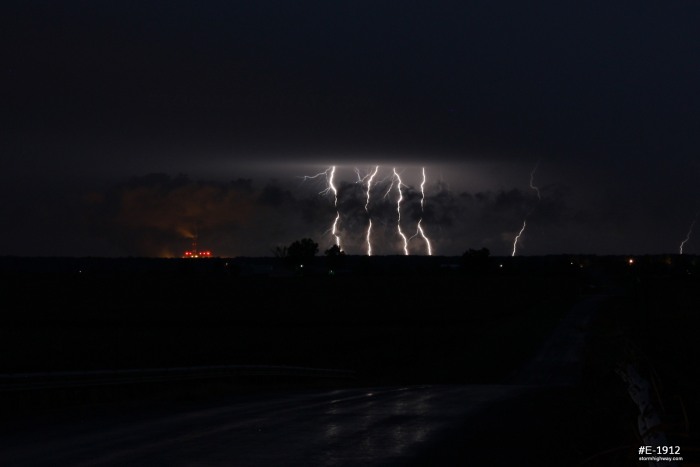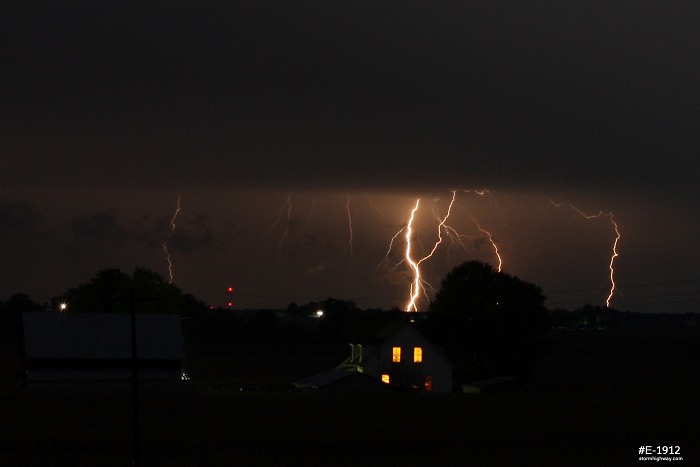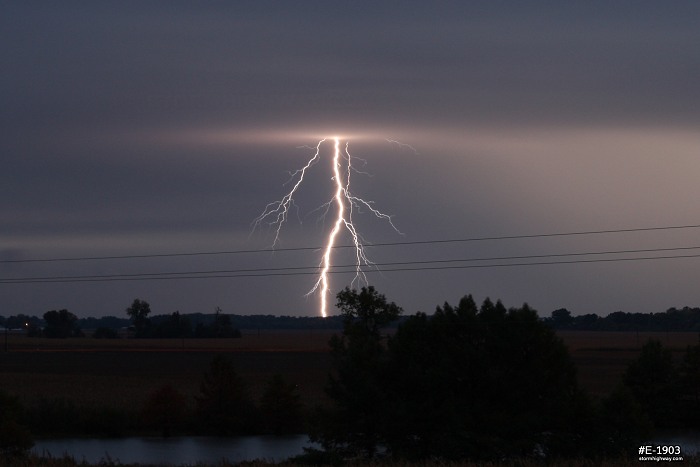 The September-October time frame has been productive for storms each year I've lived out here so far. And it's not over yet, as another big system could bring more late next week.
All content © Dan Robinson. All usage requires a paid license - please contact Dan for inquiries.

Web Site Design and Internet Marketing by CIS Internet