Home | Blog Index | Blog Archives | Christianity & Faith Essays
Saturday, December 21, 2013 - 7:00PM CST
Fire and ice: lightning, then freezing rain, December 20-21; St. Louis snow on December 5
I started this major storm system with a short lightning expedition right here at home (New Baden, IL) on Friday evening. A thunderstorm popped up right over my town just after sunset. I scrambled to the clearing a few blocks north of my apartment, shooting a few of the bolts handheld through the windshield before stopping for one clear shot. It's strange that I've been trying to get a shot like this for over 15 years. Two years in a row now getting Christmas decorations and lightning together in the same image. I love the Midwest! Total chase mileage: about 0.8!
The clickable images on this page have full screen views.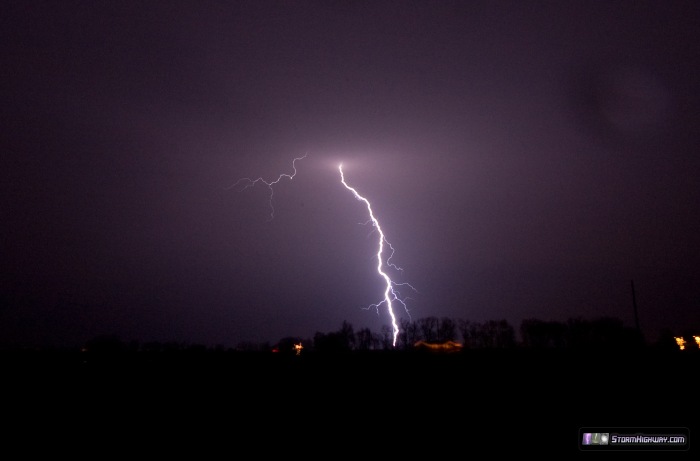 The shaky handheld shots through the windshield: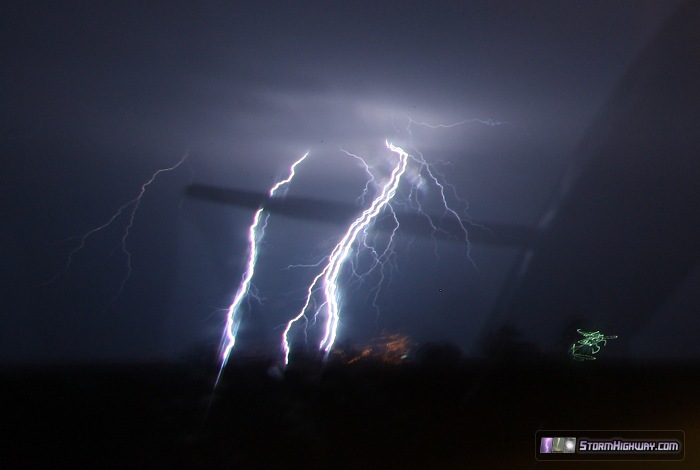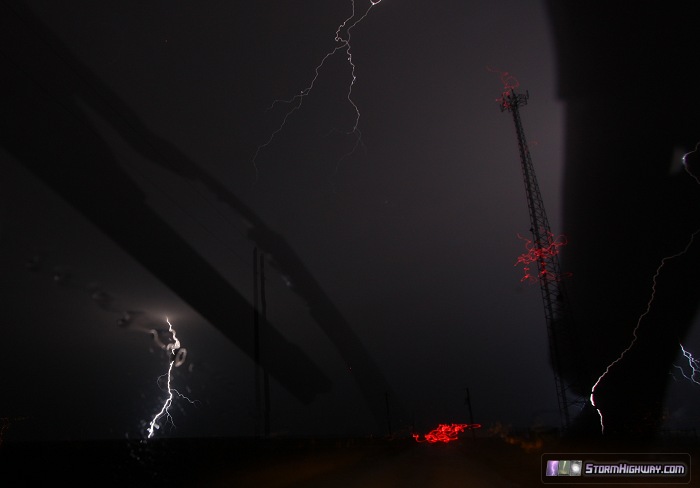 Earlier Friday afternoon, I took my car to get new tires and an alignment in anticipation of an expedition into Arkansas on Saturday morning. The left rear wheel had been producing some vibration and noise, which I attributed to uneven wear/bad alignment. The techs discovered that the noise had in fact been due to a bad bearing, not the tire. Unfortunately, the replacement bearing would not be available until Saturday morning. I drove home with the new tires on, and sure enough, the noise/vibration was just as bad as before. So, my Saturday morning departure plans were dashed by having to get the bearing replaced. That was all well and good, because my morning wake-up data check and visible satellite loop revealed that the setup down south wasn't worth the drive anyway.
Instead, I chose to check out the freezing rain icing taking place northwest of St. Louis. I drove to Hannibal and back via US 61, and found the thickest icing between Troy and Bowling Green. The roads had been well-treated, and I didn't encounter any issues in that arena. The thickest ice looked to be just over 1/4 inch. Here are a few images from the maximum icing zone: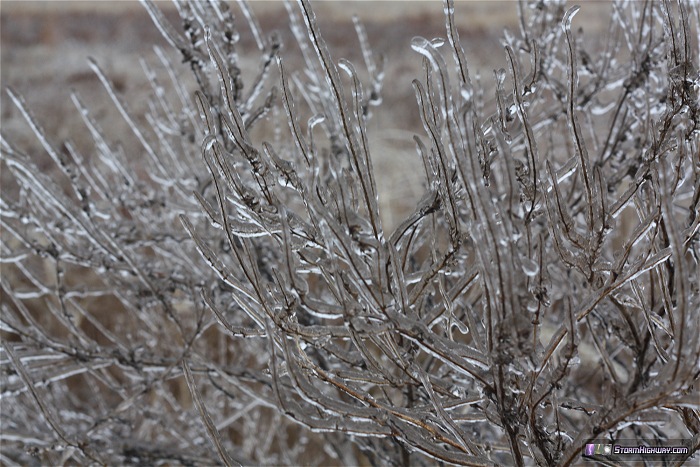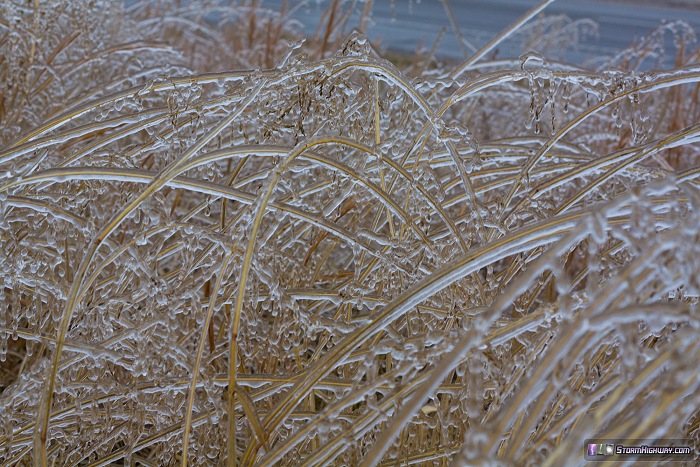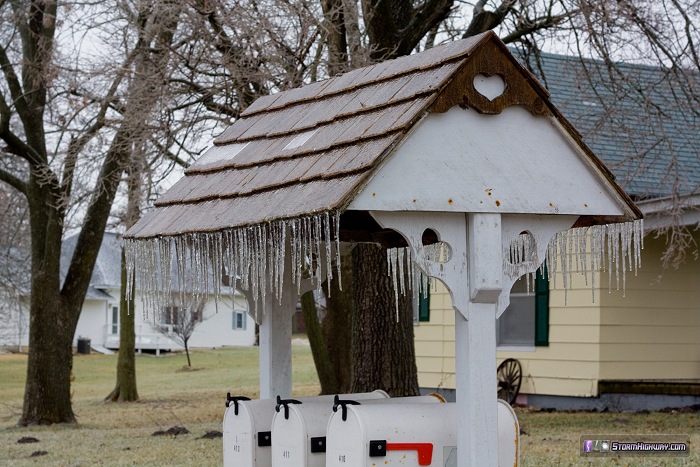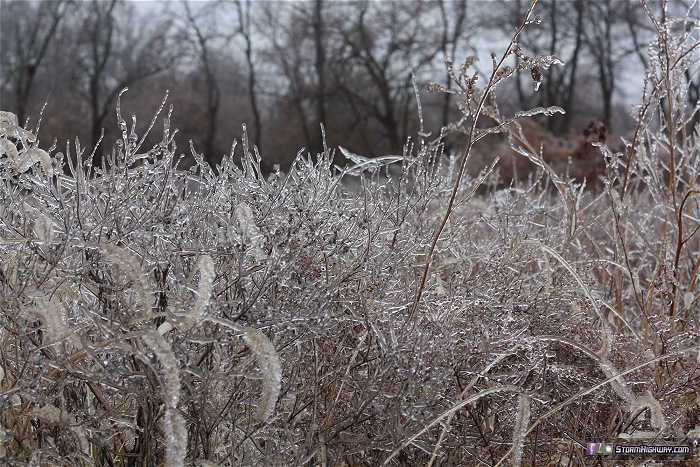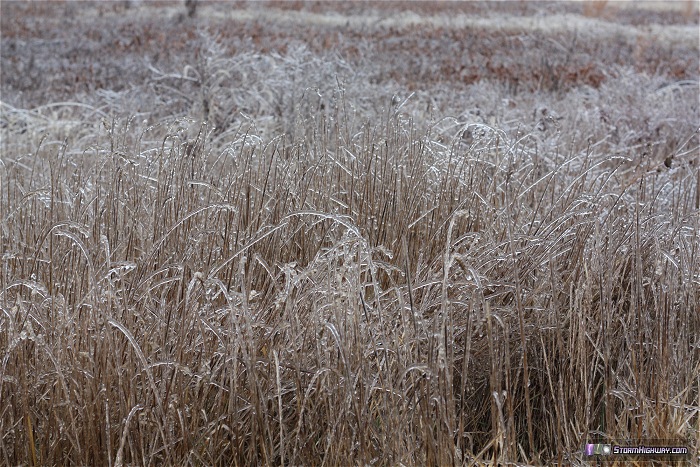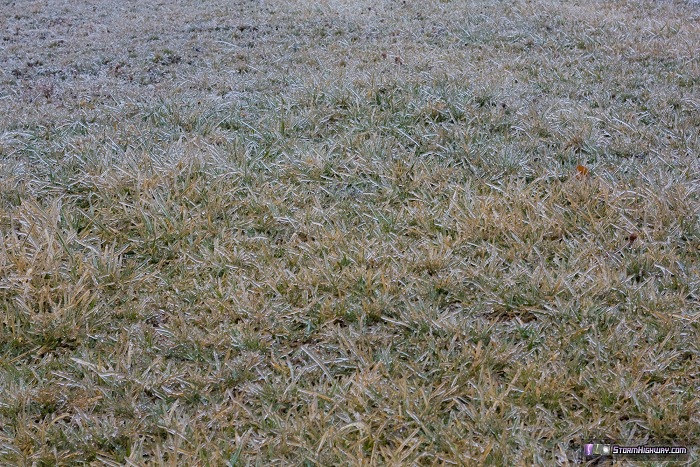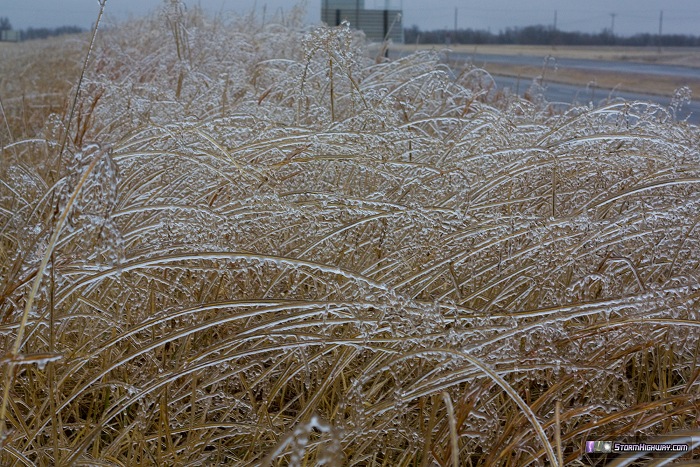 Trees, signs and guardrails began icing in the western St. Louis metro area at sunset, but the temps seemed to be just above the threshold to keep bridge problems at bay.
December 5: St. Louis snow
I spent several hours in St. Louis monitoring road conditions during a round of light snow, but saw no significant impacts. No footage captured.
All content © Dan Robinson. All usage requires a paid license - please contact Dan for inquiries.

Web Site Design and Internet Marketing by CIS Internet