Home | Blog Index | Blog Archives | Christianity & Faith Essays
Wednesday, July 10, 2013 - 10:51AM CDT
July 10 St. Louis morning tower and Arch lightning
HD EXPEDITION VIDEO: Lightning behind the Arch and striking the KSDK tower
Thankfully, Tuesday's expedition setup in Iowa/northern Illinois busted very early. It did so at 5AM in fact, when I awoke and checked the radar to see a mess of rain and storms that spelled the end for any meaningful potential there. As a result, I spent the day at home hammering out some items on the to-do list, as well as taking a long nap in preparation for overnight storms in St. Louis.
That sleep was definitely needed, as I left home at 3AM when storms began firing just north and west of the metro area. Since these would not be moving into downtown for a couple of hours, I drove out to Wentzville to meet them. I spent a lot of time looking for interesting foregrounds, thereby missing a lot of the action. I only set up briefly for this distant storm throwing clear-air bolts: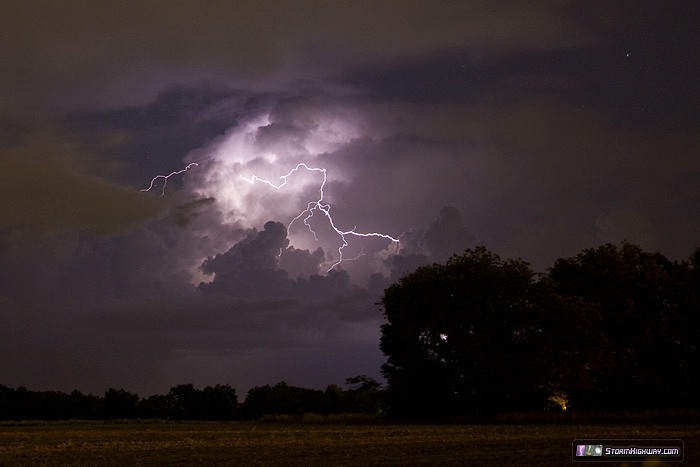 Storms began firing all around the metro, so I headed back into the city. An electrified stratiform area was over the area inside of 270/255, which favored upward lightning at the towers in Shrewsbury. With no storm cores due at downtown for a while, I had time to capture these three hits to the KSDK TV tower in the cluster (a fourth occured before I set up the cameras). This first shot is a 3-frame stack: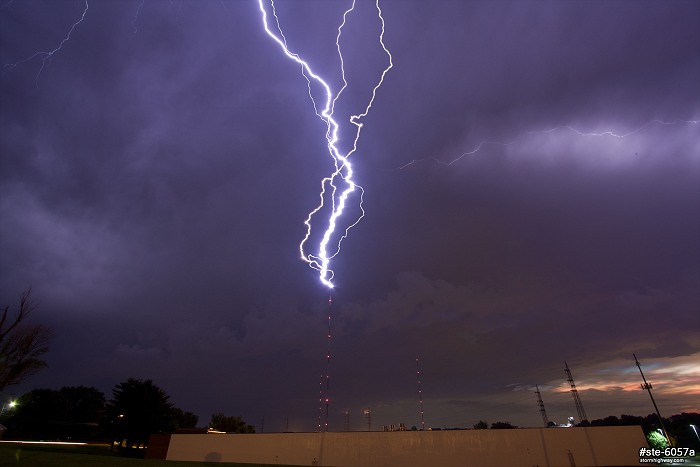 The individual frames: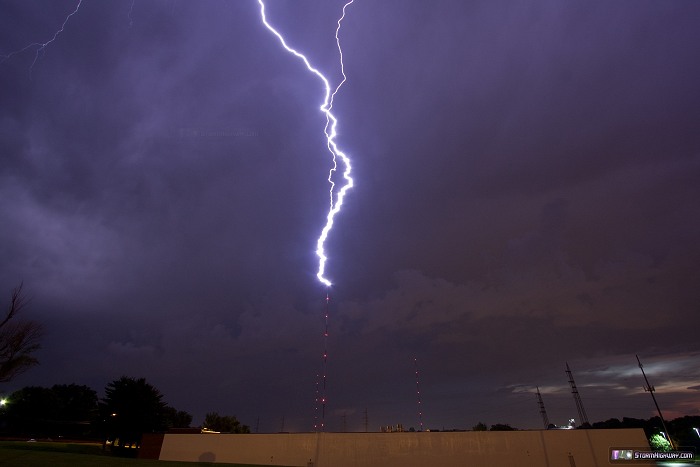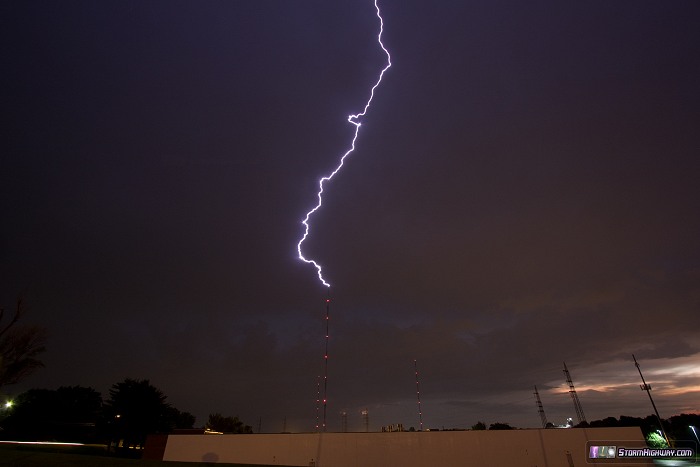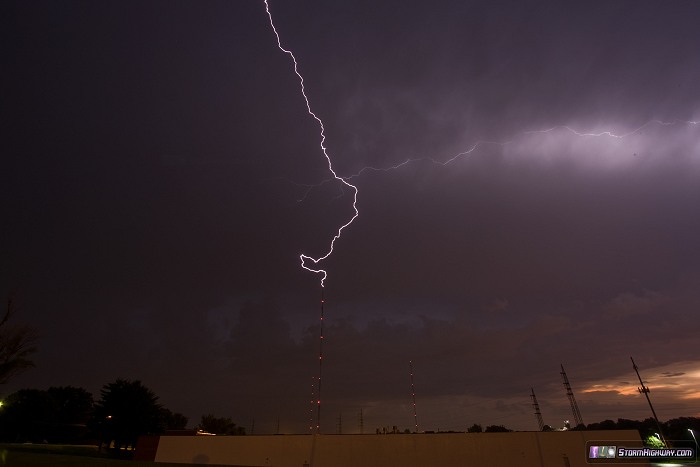 Finally, a storm core was about 20 minutes out from downtown, so I headed back to the Arch vantage point. This storm never made it, however. I captured video of a few nice anvil crawlers from the complex as it moved to the east (these images link to the video).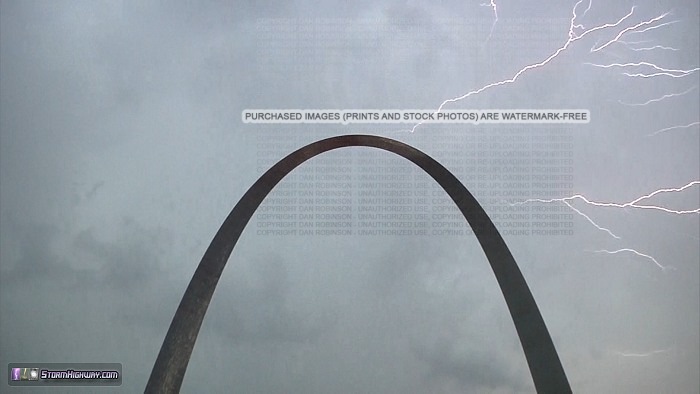 All content © Dan Robinson. All usage requires a paid license - please contact Dan for inquiries.

Web Site Design and Internet Marketing by CIS Internet