Home | Blog Index | Blog Archives | Christianity & Faith Essays
Monday, November 18, 2013 - 11:30PM CDT
November 17 Illinois tornado outbreak chase
If you know of anyone in need of help in the Nashville/New Minden areas, please send me an email. Since I live close by, I will do what I can and/or use my blog/Facebook reach to get the word out about specific needs.
My original target for this day was right here at home (New Baden, IL, just east of STL), as I expected a scenario similar to 4/2/06 where a couple of tail-end supercells would provide opportunities less than an hour from here. I liked the more easterly storm motions down here, coupled with the better instability. I envisioned an expedition down the I-70 or I-64 corridors, dropping south near the Indiana border for new storms.
I didn't stick to my target, and ended up busting. I instead took off after the inital activity initiating just west of STL, heading north to Springfield to position ahead of these cells. I then jumped on the storm approaching Lincoln, Illinois, which displayed promise initially, but remained cold and undercut in appearance as it raced by. I then plotted a course east and south via Champaign to catch the next storm as it crossed I-57. Even after planning a generous intercept route for extreme storm speeds, I still underestimated the storm's I-57 crossing time. Before arriving at Champaign, it was apparent I would not make it in time to the storm's crossing point near Tuscola. However, a new supercell evolved out of the current storm's forward flank, and began ramping up just southwest of Champaign. I positioned just north of Champaign near Thomasboro to observe this storm as it passed. A long arcing RFD gust front wrapped back to a rain-wrapped meso, but otherwise the storm did not exhibit imminent signs of producing.
After this storm moved northeast of my position, I let it go and plotted a course to intercept the Tuscola storm farther east in Indiana. However, just after the Champaign storm moved northeast of my position, a strong couplet appeared about 6 miles to my north-northeast. I stopped and turned around, straining to look into the murky precip but seeing nothing. This image is from my rear dashcam just as I decided to stop and turn around: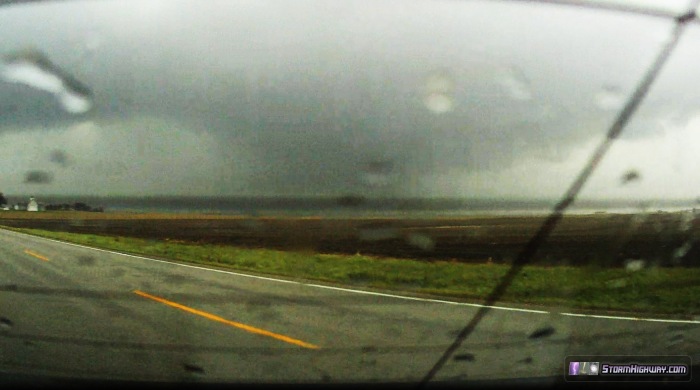 The tornado is obviously in there, but I think it's a stretch to call this a catch. This is the EF4 that is probably very close to, or impacting, the town of Gifford at this time. I would not find out about the town for another hour. Stopping to attempt to view this storm for the additional 20 minutes cost me any chance of intercepting storms further downstream, ending my expedition.
On the way home, I encountered a fresh tornado damage track on I-57 at Tuscola from the storm I was originally trying to get to. This was the one captured on dashcam video by Scott Sims as it impacted him under the overpass on I-57. The tornado was heavily rain-wrapped, and would not have been visible if I had made it to Tuscola in time. I encountered two overturned semis another 2 miles down the road, apparently from straight-line winds.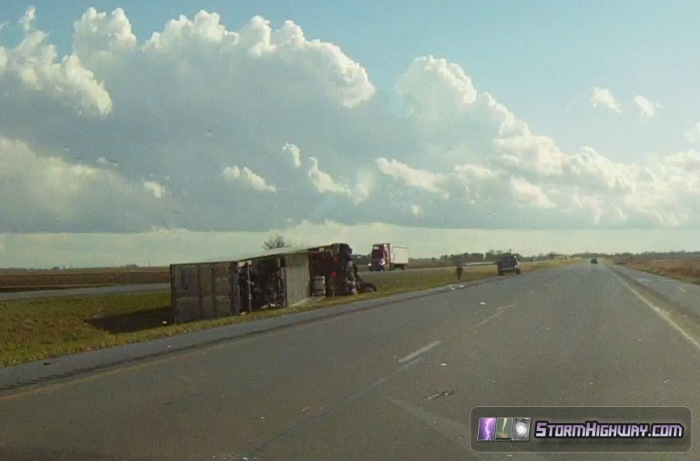 Had I stuck to my original target at home, I may have caught the EF4 that occurred just 35 miles to the east. However, there were no guarantees. I would have had to chosen Highway 177 to see it, otherwise I would have encountered the storm at a time it was cycling. Timing was everything this day, mostly the luck of the draw to get on a storm at the exact moment it was producing.
The previous night, I managed to capture some lightning at Bartelso, IL from warm advection thunderstorms: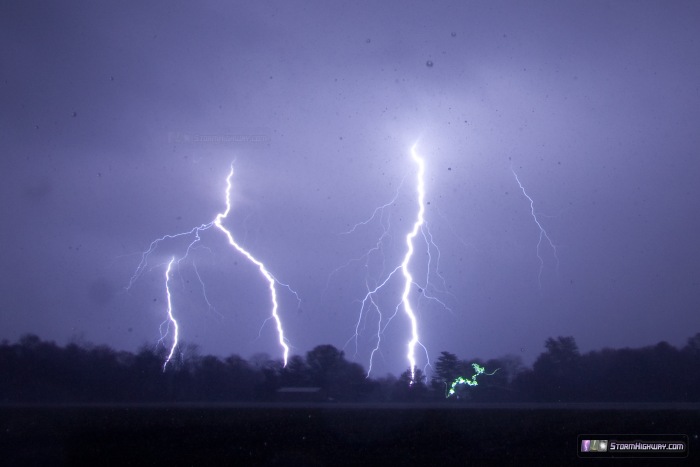 All that said - as a storm photographer, it is not possible to take pleasure from an event like this that produces so much human impact, even if you end up seeing a tornado. If you know of anyone in need of help in the Nashville/New Minden areas, please send me an email. Since I live close by, I will do what I can and/or use my blog/Facebook reach to get the word out about specific needs.
I was in Tuscola sunday and being from ohio ive never seen a tornado.we waited all afternoon on rt 45 on the westside of Tuscola just waiting to see a cool storm well we got what we asked for..we hid behind a concrete pad next the the road..i thought it would be scary but I want more lol..I now know why storm photographers get so into it.
- Posted by dennis from cleveland
It was a difficult storm photography day considering how fast these were moving. I compare it to the early march 2012 outbreak. They were moving at around highway speed too and both times st. Louis got an initial storm. With this recent one it blasted through within 10 minutes (typical for here) and a couple hours later I could see the tops of the storms and said storms were already near Indiana!
- Posted by Tim
This web site is made possible by support from CIS Internet.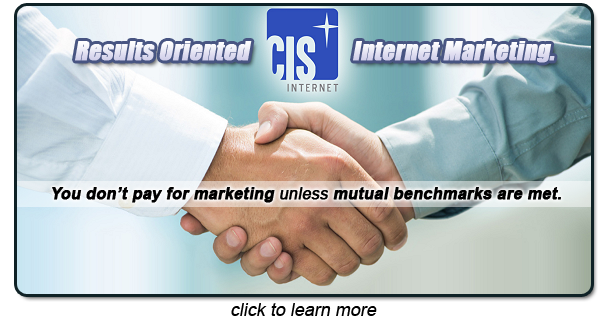 GO: Home | Storm Expeditions | Photography | Extreme Weather Library | Stock Footage | Blog
Featured Weather Library Article:
All content © Dan Robinson. All usage requires a paid license - please contact Dan for inquiries.

Web Site Design and Internet Marketing by CIS Internet