Home | Blog Index | Blog Archives | Christianity & Faith Essays
Sunday, September 1, 2013 - 2:30PM CDT
First sprite capture; STL and southern IL lightning
HD EXPEDITION VIDEO: Stills timelapse: STL and southern IL lightning
Yesterday's expedition was a long one, starting just south of my home base in New Baden at late afternoon and ending after 2AM. After a weak thunderstorm rained itself out east of New Baden, I went into the city to capture approaching storms over downtown: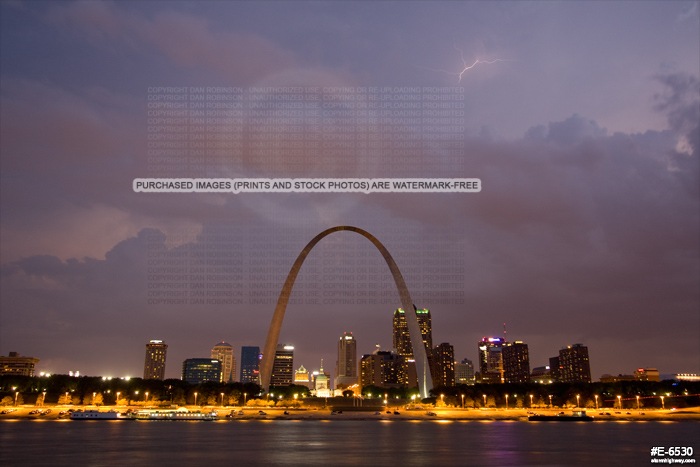 The better CG lightning turned out to be embedded in the middle of the cell, virtually impossible to shoot in the heavy rain and wind. After STL was in the clear, I headed east in search of something interesting to compose a shot with. I settled on this view of I-64 at Wayne City, IL. This is a stack composite of 3 exposures: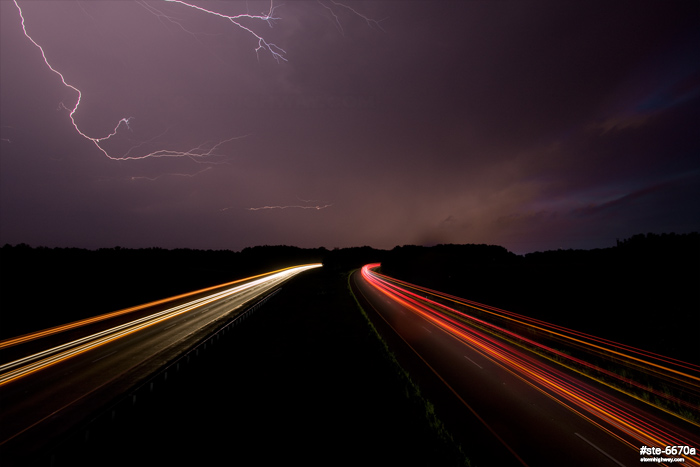 During this session, a very intense positive CG hit about a mile away. Even at that distance, it was enough to illuminate the entire landscape to make it look like daytime:
The MCS (thunderstorm complex) was pulling away quickly, so I headed back toward home. Once I was at the optimal distance from the storms (140 miles), I stopped to attempt to capture sprites over the electrified stratiform region. I saw several of them, but was unsure if the camera had picked them up. Once I got home, I found that one frame had captured a group of carrot sprites: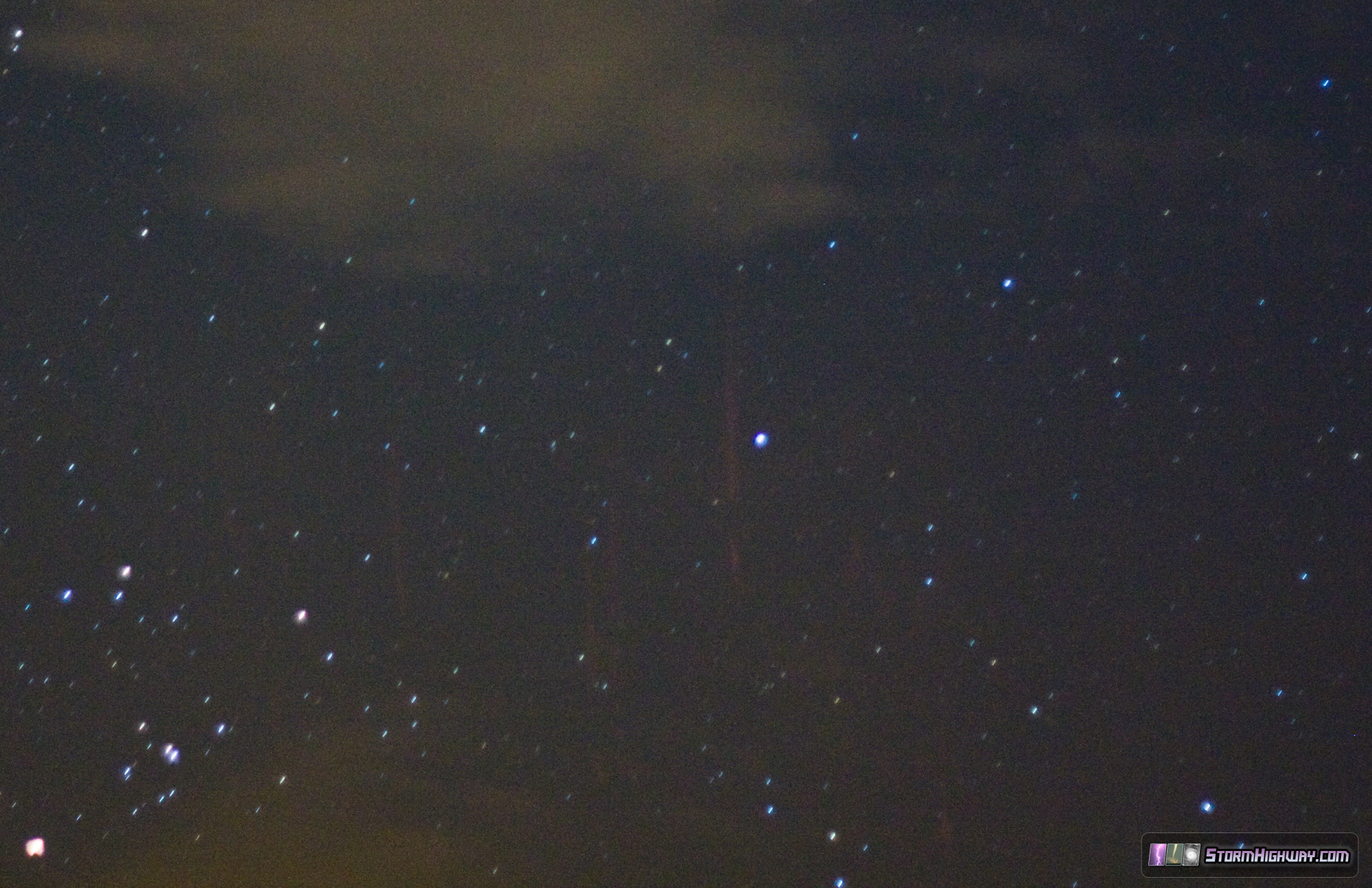 Site conversion to PHP: Some of you may have noticed that I retired the old SSI format of this web site and implemented PHP. This involved renaming about 14,400 files and all of the internal links, a project that has taken me about a week so far. There are still a few older sections of the site that need to be converted, so you may run into a broken link here and there until I complete the transition.
Awesome job capturing the sprites! I remember the first time I saw any, driving home from work late. I was amazed and only later figured out what they were.
- Posted by Mat. Anna from McComb, MS
All content © Dan Robinson. All usage requires a paid license - please contact Dan for inquiries.

Web Site Design and Internet Marketing by CIS Internet