Home | Blog Index | Blog Archives | Christianity & Faith Essays
Monday, January 6, 2014 2:47PM CST
St. Louis major winter storm - downtown and Arch
HD VIDEO: St. Louis snowstorm, January 5-6
I booked a hotel room at the Hyatt in downtown St. Louis on Sunday night. I wanted to cover this storm in the city, but I didn't expect to be able to safely make it home (New Baden, IL, 27 miles away) until at least Monday. It turns out I probably could have driven home Sunday night, as the roads were plowed, snowpacked and passable. It's never a good idea, though, to be out on the roads at the height of an event like this. Conditions out on the open prairie where I live can be a real threat with these wind and snow amounts, so I wanted to play it safe.
I spent most of Sunday shooting video as the storm got going, then hunkered down at the hotel during its later stages. Downtown ended up with around a foot, give or take a few inches, with deep drifts exceeding 3 feet in the park between the Arch and Old Courthouse.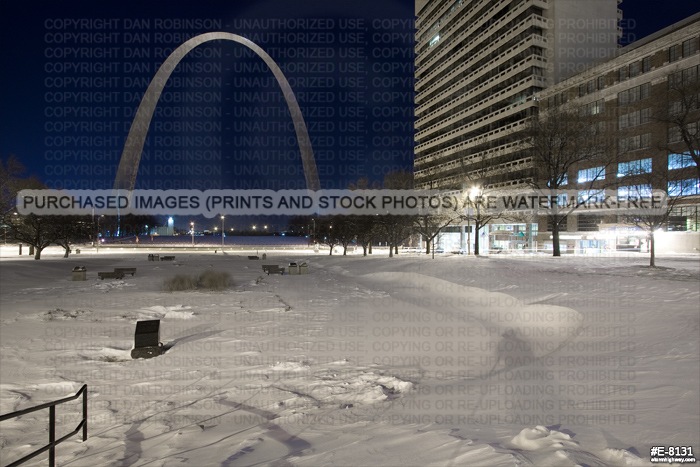 After some sleep at the hotel, I went out and did a round of still photos at around 3AM Monday. I went back out again at sunrise. I wasn't impressed with the lighting at sunrise - with clear skies, I was expecting some atmospheric optics in the mix, but none were present like they were elsewhere in the state. I liked these nighttime scenes much better. I've become a little partial to nighttime snow scenes, as the snow acts as a giant reflector, capturing ambient light and making for some nice contrast with the dark sky.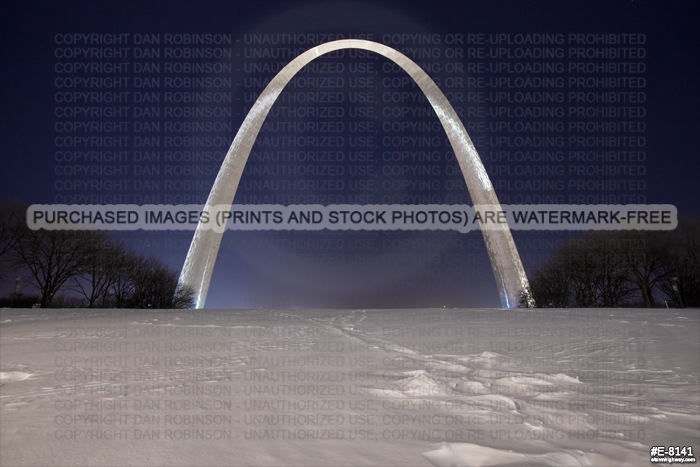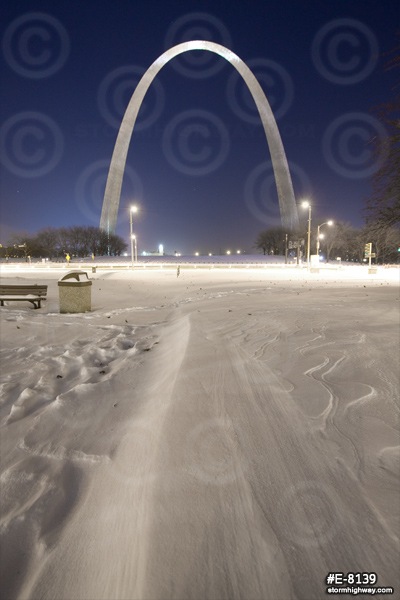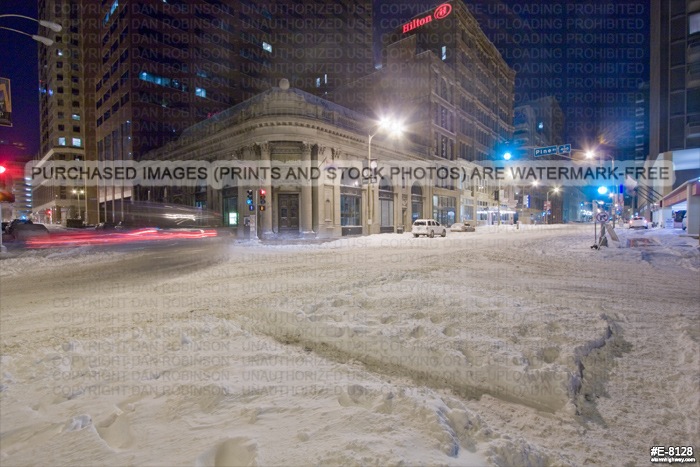 I arrived back in New Baden at noon Monday to an unplowed parking lot at the apartments. After about 15 minutes of shoveling a rough path from the street to my usual spot, I was back home. I went out later that afternoon to shoot snowdrifts. The drifts on the west side of town were the most impressive, some next to houses were more than 6 feet deep, burying cars.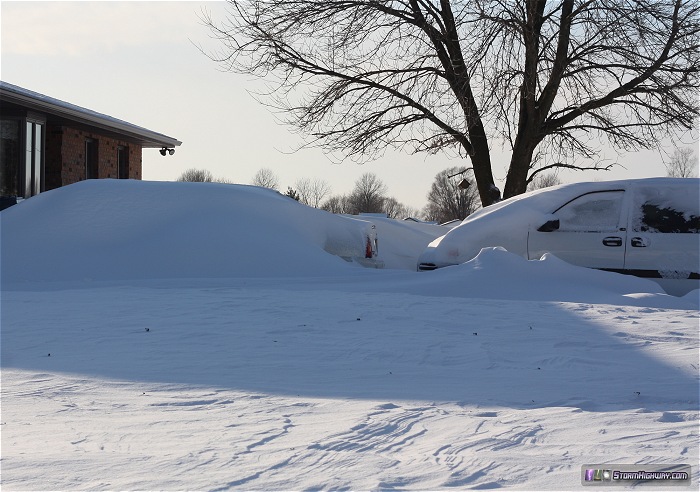 Of course, the sculpted drifting snow formations were plenty. I have many more of these to add in a future post.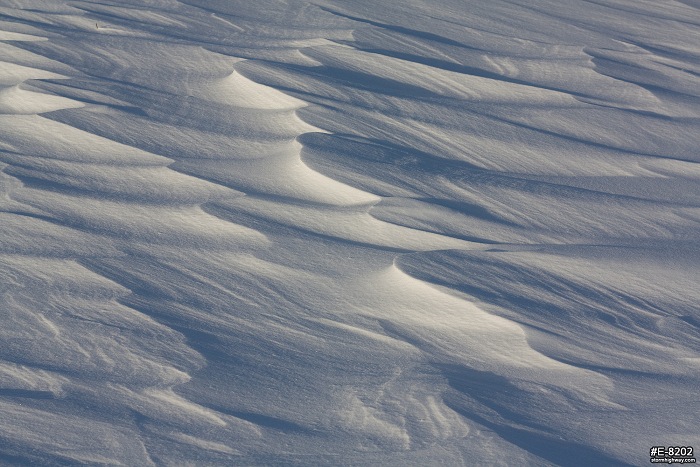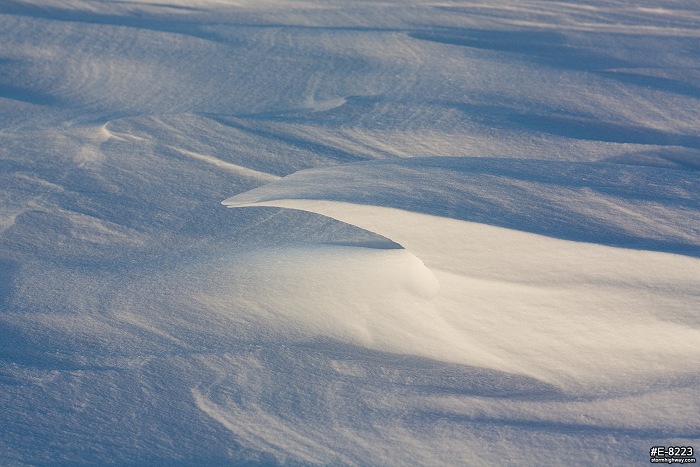 Those are some pretty cool pictures Dan!
- Posted by Tim
These are great pictures!
- Posted by Mike Smith from Wichita
Thanks Tim and Mike!
- Posted by Dan R. from New Baden, IL
All content © Dan Robinson. All usage requires a paid license - please contact Dan for inquiries.

Web Site Design and Internet Marketing by CIS Internet