Home | Blog Index | Blog Archives | Christianity & Faith Essays
Tuesday, May 12, 2015
Great Plains Trip #1: Texas/Oklahoma/Illinois
The first Great Plains storm photography expedition of the 2015 season is in the books. This trip generally did not go well for me. I left one day too late (missing the big event on the 6th), I lost $1,400 in camera gear and busted on the two biggest tornado days. However, I did come away with one tornado, and all things considered, everything else went smoothly (no other major incidents or complications). That's always a good thing that I'm thankful for, even if the trip was largely disappointing.
Day 1: May 7th - North Texas/South Oklahoma
I started the drive west from STL late Wednesday night, and after a short nap in Oklahoma City, headed down to Wichita Falls, Texas to stage for the Thursday (the 7th) event. This setup was not a particularly impressive one, so I was not very motivated/aggressive/focused in observing this day. An outflow boundary south of the Red River was the primary target. As the first storm of the day approached Wichita Falls, it was cold, outflow-dominant and poorly organized. The storm's outflow surged ahead, seemingly dashing any chance for an updraft to get established on the outflow boundary. What I saw made me lose confidence that following this storm all the way down into the DFW metro would be worth it, so I decided to head back to OKC to shoot tower lightning in the trailing stratiform precip.
As I made my way north into Oklahoma, the squall line developed a kink/inflow notch near Randlett and appeared to have QLCS tornado potential heading for Comanche. So, I diverted east ahead of this feature and stayed with it all the way to near Purcell. Despite some rapid inflow early on, the storm struggled in the increasingly lower instability and eventually devolved into a disorganized MCS. It did put down an impressive shelf cloud as it pushed north near Ratliff City.
I ended the day in Norman, Oklahoma as the tornado reports north of DFW (from the storms I had left earlier) started rolling in.
Day 2: May 8th - North Texas
VIDEO 1:
Throckmorton, TX tornado - May 8
VIDEO 2:
Dashcam time-lapse of May 8 chase
Friday was both the best and worst day of the trip. I saw a tornado, but lost my DSLR and lens. This day's target would once again be in North Texas, so I'd have to backtrack down to where I was the day before and farther west. I needed an oil change before leaving Norman, but had trouble finding a shop that didn't have an hour-long-plus wait. After driving around Norman's traffic gridlock for an hour, finally the fifth oil change shop I tried had an open spot, and I was done in 10 minutes. After that errand, I headed down to Vernon, Texas as my initial target. After I crossed into Texas south of Frederick, I revised my target southward after noticing that the Red River region was still pretty socked in with clouds, and that the storm now getting started near Lubbock would have better CAPE to work with.
I intercepted the storm south of Guthrie. Despite having a strong low-level circulation, the storm was heavily HP with nothing but a long shelf cloud visible out ahead. Cold outflow from the north was also surging southward ahead of the storm, so I felt it would need some time to recover good inflow. I drove well ahead of the storm to Wienert, TX where good southerly inflow was becoming re-established. At this point the storm's structure improved in appearance. Strong inflow was channeling into a meso just north of a large wet RFD surge. Rapid rising motion and intermittent transient circulations appeared evident in places along the RFD gust front back into the main mesocyclone. At one point, one of these circulations began to rapidly intensify just to my south, and a tornado very close appeared possible. I was shooting stills with my DSLR at that point, and put it down on top of the car to grab my video camera.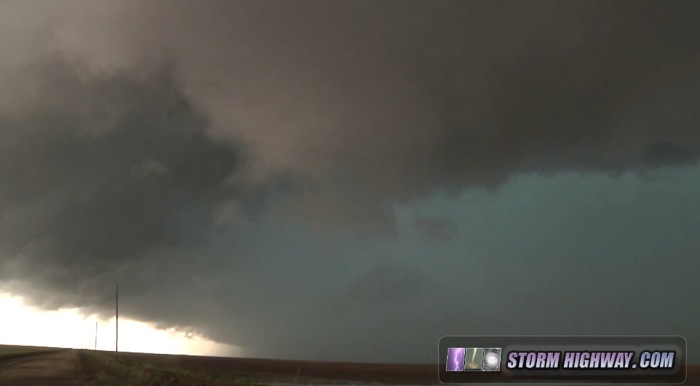 The area of rotation slowly faded as the RFD precip arrived, prompting me to get back into my car and move ahead of the storm again. As I did this, my DSLR quietly tumbled off of the roof and into a ditch, which the supercell then flooded as it passed over. At my next stop, I discovered my camera was missing.
I didn't have time to sulk over my camera, as the storm was still looking good. Earlier, when I turned east off of Hwy 277 onto the road at Wienert, a sign said that the road was closed ahead. I assumed that this would be at a bridge across a creek the map showed a few miles ahead (most road closures in the Plains are at bridges), so I decided I'd have to take the only other south road option before that point to get back down to Highway 380. That was the only other creek crossing I could take. This detour cost me my position ahead of the storm, but was fortuitous - without it, I may I may not have seen the tornado.
When I got back to Highway 380 and began heading east near Throckmorton, I could see that a wide corridor of precip had cleared out behind the meso, and I could see the updraft base and wall cloud - from behind the storm to the southwest! The base was very low with rapid motion evident, and sure enough, a tornado quickly dropped. It is very rare to have visibility of a tornado from this position! Had I not taken the detour, I likely would have missed it.
Rain quickly filled in, obscuring my view. The couplet on radar lingered just north of the road, and I crept eastward carefully monitoring the wind direction to make sure I wasn't getting too close. Finally, radar showed the circulation had weakened enough for me to proceed into the town and turn south to get back ahead of the storm again. I managed to accomplish this just west of Graham, but by then the storm was losing supercell characteristics and lining out.
At Graham, I turned around to go back to Wienert to look for my camera. When I arrived, the location I'd likely lost the camera was flooded, ending all hope of its recovery. It is not likely that either the body or lens survived both the impact with the ground at speed, then the pouring rain of two storms followed by being submerged in floodwater. For that reason I decided to just call of the search and consider the camera a total loss. The only thing I could possibly hope to recover would be the photos of the storm on the memory card, and there was really nothing memorable I'd captured up to that point. I headed up to Altus, Oklahoma for the night to end the expedition.
Day 3: May 9th - North Texas
I awoke in Altus and started the trek up to the OK panhandle/SE Colorado, my inital target area. At Shamrock, I hesitated for a while before turning around and heading back south thanks to seeing the secondary surface low developing down south of Lubbock approaching an area of strong instability. I got on a storm near Wichita Falls which was going up just behind a sinking outflow boundary. I felt that the storm was never going to be able to pull the still-sinking boundary into it, so I left it for another storm down by Graham. I got about a third of the way to the Graham storm before noticing that the Wichita Falls boundary had stalled, and that the storm would catch up. That is one of the pitfalls of observing alone, I wish I'd noticed that 15 minutes sooner. I needed gas at Wichita Falls, but never found a station right off the roads I was on anywhere on the outskirts of town. I had to backtrack into the city to refuel, all the while watching a couplet cross the Red River north of town with tornado reports coming in. I went up toward Byers to try and catch up, but near the state line, encountered fog and haze and realized I was firmly across the boundary - the storm was a goner. With the Graham storm clearly dying, my options were done for the day.
I did see a pretty nice mammatus display at sunset near Elgin, Oklahoma on I-44 as I drove north. I used my phone to capture a few photos.
I drove all the way to the southern Kansas City metro area to stage for the next day's expedition in Iowa, and opted to sleep for a few hours in the car rather than pay for 3-4 hours in a hotel.
Day 4: May 10th - Missouri/Illinois
When I awoke on Sunday morning, I saw that the surface low was farther north and west that where earlier forecasts had indicated. This would require a drive to northwestern Iowa and possibly into Minnesota to get into position, and I simply didn't feel like making that long of a haul. I monitored data in Kansas City for a couple of hours to make sure I wanted to bail on the expedition, then finally began heading toward home. At that point, the squall line had just passed through the city. It took me until Warrenton to finally break out ahead of the precip. I stayed out ahead of the slowly intensifying line through St. Louis and just east of home, with this shelf cloud the only subject breaking out my phone for a quick photo.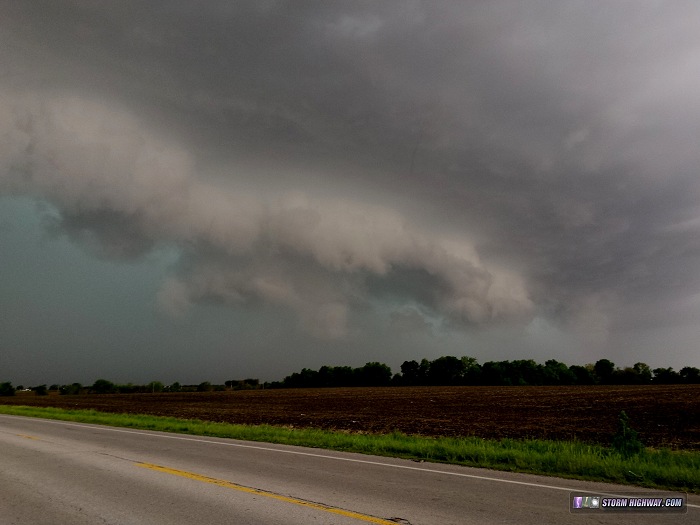 So, that's the roundup for Plains trip #1. Thanks to a well-timed tax refund that came in last week, I was able to replace my lost camera (I'm well taken care of). So, I'll essentially have zero still photography downtime for storms this spring. After a relatively quiet week, models are indicating another trough moving into the Plains this weekend, which may be enough to trigger a second trip. Stay tuned!
The following table charts the probability of a Great Plains storm photography expedition happening for several indicated date ranges in the near future:
2015 Plains Storm Expeditions - Probabilities as of May 12

May 12-14
1%
May 15-18
80%
Ouch.. sure sorry about the loss of the camera Dan. I hope the lens mounted on your DSLR at the time wasn't you're super wide-angle zoom.. but fear that it might have been. If it's any consolation to you, I'm sure you're not the first observer to have done this, and you certainly won't be the last! If you have time, please share with us what you have purchased to replace your lost equipment.
- Posted by John M. from BC, Canada (But moving back to North Texas soon.)
This web site is made possible by support from CIS Internet.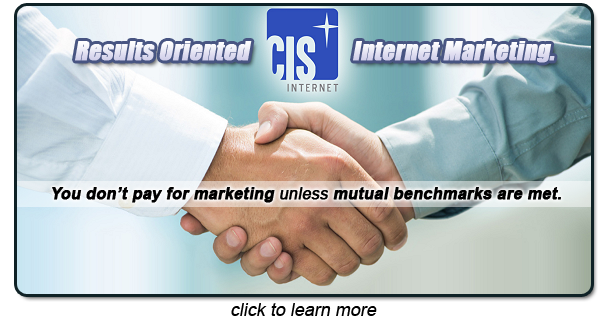 GO: Home | Storm Expeditions | Photography | Extreme Weather Library | Stock Footage | Blog
Featured Weather Library Article:
All content © Dan Robinson. All usage requires a paid license - please contact Dan for inquiries.

Web Site Design and Internet Marketing by CIS Internet