Home | Blog Index | Blog Archives | Christianity & Faith Essays
Monday, December 19, 2016
High-impact freezing drizzle road icing event in St. Louis - Friday, December 16
UPDATE: I just posted a more detailed synopsis of this event, with stats and more video links on the icyroadsafety.com web site.
Friday's light icing from freezing drizzle in St. Louis ranks as the second most significant road icing event I have witnessed since I started shooting winter weather in 2003 (the only one that tops this was the January 28, 2014 southern US freezing rain/snow, the one that shut down Atlanta and surrounding areas).
This was typical of a synoptic-scale light freezing rain/freezing drizzle event. I have seen many examples of this in researching and observing this hazard over the years. The impacts are typical: A thin, hard-to-see glaze of "black ice" that is treacherously slick, more so than any other type of winter precipitation. Accidents happened at higher speeds due to the ice being difficult to see, and were more serious in nature. The entire metro area was gridlocked. Accidents happened every quarter mile or less. Many multi-vehicle pileups occurred. Emergency responders were maxed out and overwhelmed. 911 call centers were unreachable. People were forced to park on main roads and walk home, their vehicles unable to travel up even slight inclines. Many did not make it home, with children forced to spend the night in schools and some drivers lodging overnight in hotels and even restaurants.
Barely a trace of precipitation was officially measured during this event - yet another example of high-impact icing that does not meet standard NWS criteria for winter weather watches/advisories. The toll just in the St. Louis area was over 700 reported accidents, 21 injuries and two fatalities.
The chaos in St. Louis was just a small part of this wide-reaching freezing drizzle-freezing rain event that stretched across 11 states from Oklahoma to the Atlantic Ocean. The first major impacts were seen in Oklahoma City on Thursday night, where bridge icing resulted in at least 81 injuries and 3 deaths. The most significant incident happened in Baltimore on Saturday morning, where during a 70-vehicle pileup, a gasoline tanker tumbled off of an icy bridge at highway speed and exploded.
Footage: I was out documenting the event in St. Louis from start to finish, beginning in Wentzville and making my way east across the city into the evening. There was plenty to shoot, and I captured more than a typical season's worth of vehicle incident-in-progress sequences, including accidents, spinouts and tractor-trailers jackknifing. I assembled this mini-documentary on the event that contains everything I saw and captured. This is viewable in full 4K UHD if you have a television/monitor/computer that is able to display it (click the gear icon at the bottom of the Youtube player and select 2160p):
4K VIDEO: The Great St. Louis Ice Invasion of December 2016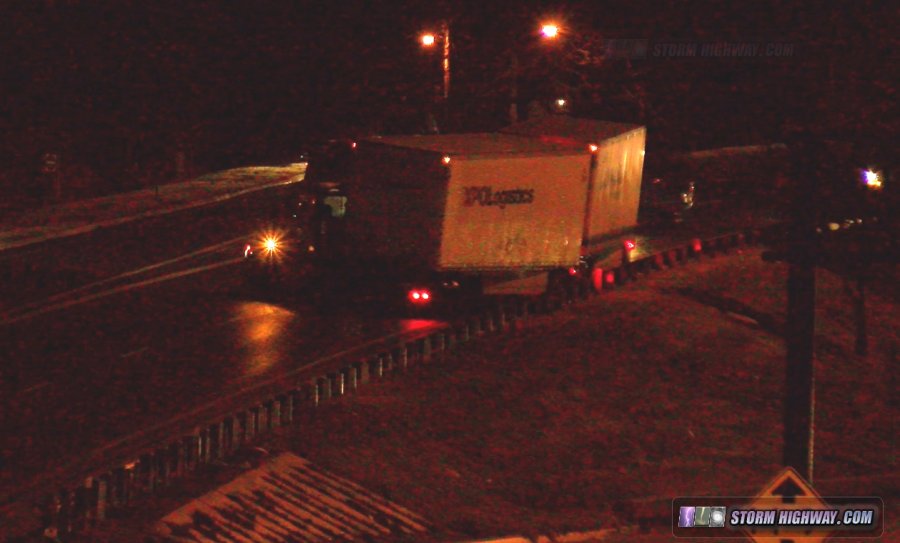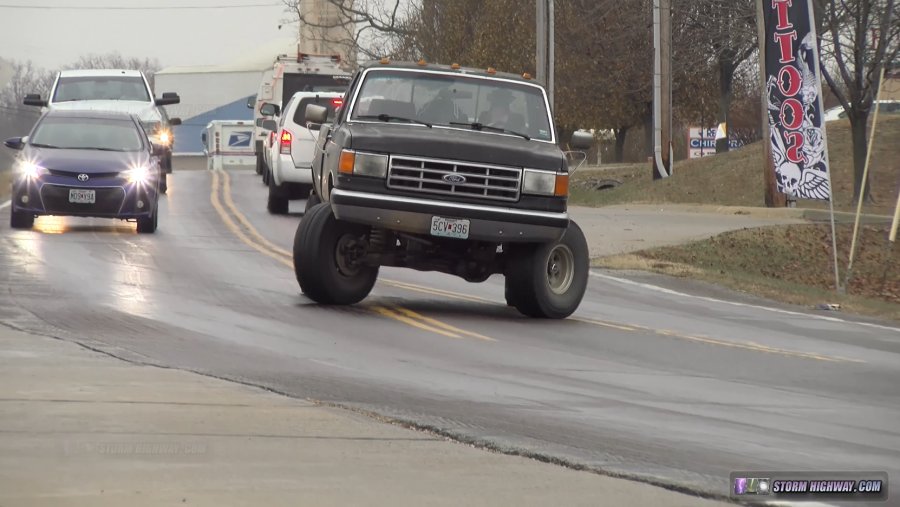 Right now I am in the process of compiling the statistics on this event for the icyroadsafety.com site - fatal accidents, injuries and total reported accidents. By first indications, this could end up being worse than the December 23-24, 2008 icing event across the Midwest that claimed 49 lives. Light freezing rain/drizzle is truly a serious weather hazard that doesn't get the attention it deserves.
GO: Home | Storm Expeditions | Photography | Extreme Weather Library | Stock Footage | Blog
Featured Weather Library Article:
All content © Dan Robinson. All usage requires a paid license - please contact Dan for inquiries.

Web Site Design and Internet Marketing by CIS Internet