Home | Blog Index | Blog Archives | Christianity & Faith Essays
Monday, March 7, 2016
February 20-March 6 storm photography roundup
Although we've reached our long-awaited meteorological spring date of March 1, Midwest storm photographers enter the season with no "Storm Deprivation Syndrome" to speak of, since our winter has had its share of thunderstorms. Here's a roundup of the most interesting events I've covered since my last blog post on February 19th:
February 20 close lightning and hail - Festus, MO
February 20 brought a few sub-severe hailers to the St. Louis metro. Some cores covered the ground with pea-sized stones. All of the storms produced prolific lightning.
VIDEO: February 20, 2016 lightning and hail at Festus/Crystal City, MO
On this night, lightning hit a tree a few hundred feet behind my car south of Crystal City. Unfortunately, it was a single-stroke flash that was only partially captured due to the dashcam's rolling shutter: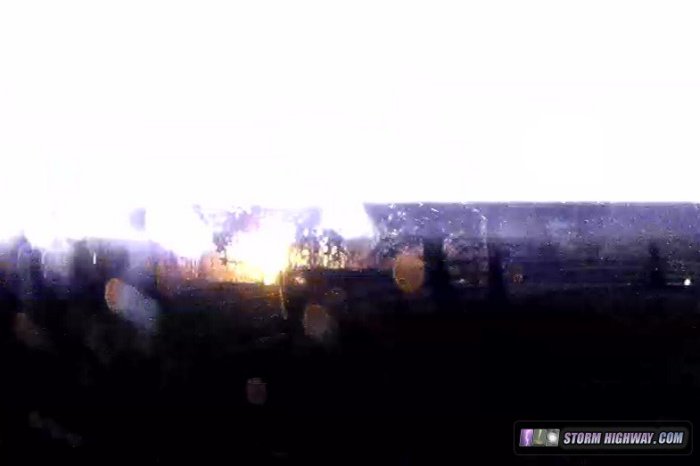 The video has the loud thunder from that strike. I captured this still image across the river at Waterloo: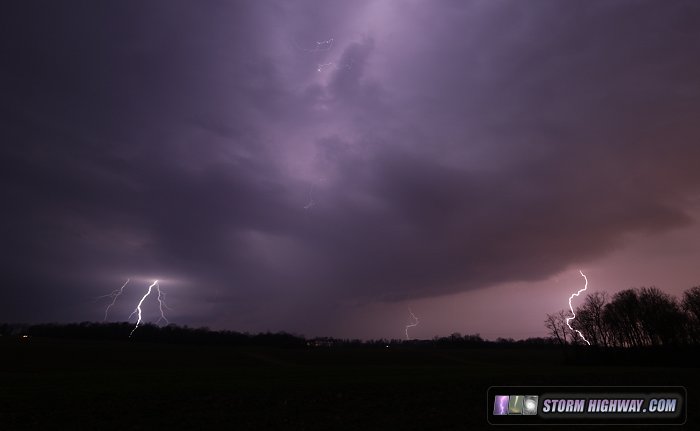 February 24 heavy snow/power outages, St. Louis
What may be our final winter weather event this season was on February 24, when a minor snowstorm moved across the St. Louis metro. Most areas saw only an inch or two, but a narrow band of heavy, wet snow over West County was enough to bring down some trees and power lines. My dashcam caught one instance of this happening in Des Peres - a power flash lit up the skies as the power along Manchester Road went out. Here is an animated GIF of that incident: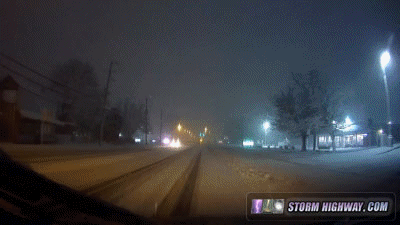 Here is some B-roll footage I shot of this event:
VIDEO: February 24, 2016 St. Louis snow - overnight
VIDEO: February 24, 2016 St. Louis snow - daytime
March 6 thunderstorms, St. Charles
A few weak but surprisingly electrified storms passed across the western side of the STL metro on Sunday night the 6th, officially kicking off our 2016 spring storm season. I captured these stills: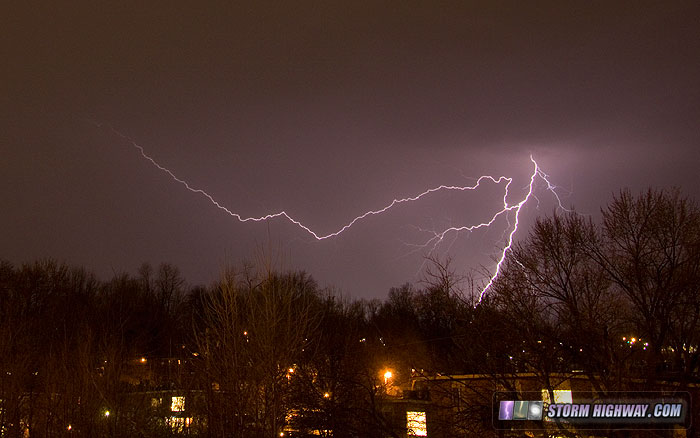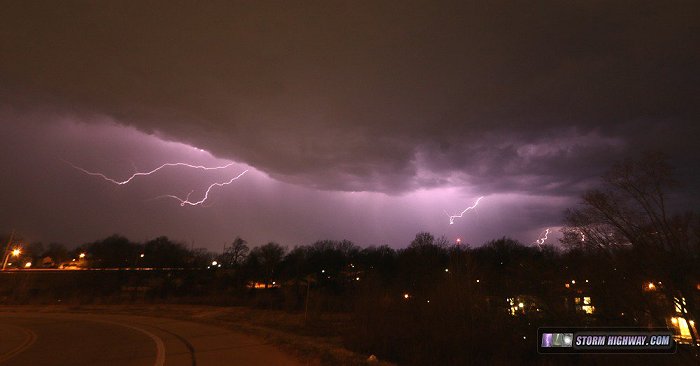 All content © Dan Robinson. All usage requires a paid license - please contact Dan for inquiries.

Web Site Design and Internet Marketing by CIS Internet