Home | Blog Index | Blog Archives | Christianity & Faith Essays
Tuesday, June 23, 2020
Summer solstice storm photography roundup
The slow storm season of 2020 continued through the last days of spring, with no events in the St. Louis region worth covering between June 10-19. There were also no Plains or distant events I felt were worth traveling for, so even though we've been out of COVID-19 restrictions since May 29, I still haven't found a reason to venture far outside of the St. Louis metro. The three-day period between June 20-22 featured storms around the metro with a couple of OK captures. All three days featured moderate instability but weak shear/lapse rates/upper support, meaning storms struggled to organize.
June 20: St. Louis lightning
Generally weak thunderstorms moved across the metro area on Saturday the 20th. I went back to Malcom Martin park to shoot a cluster of incoming cells along the leading edge of remnant outflow from earlier storms to the west. Cumulus congestus turned into briefly deep convection as the outflow advanced over the city, with a pileus cap appearing atop one of the "turkey towers" over the Arch: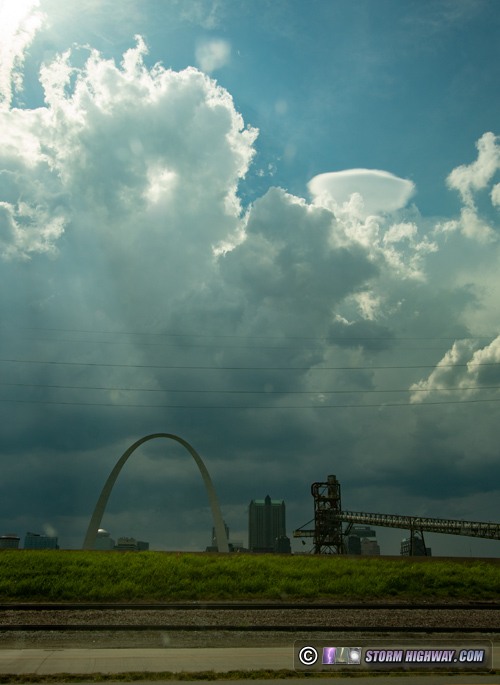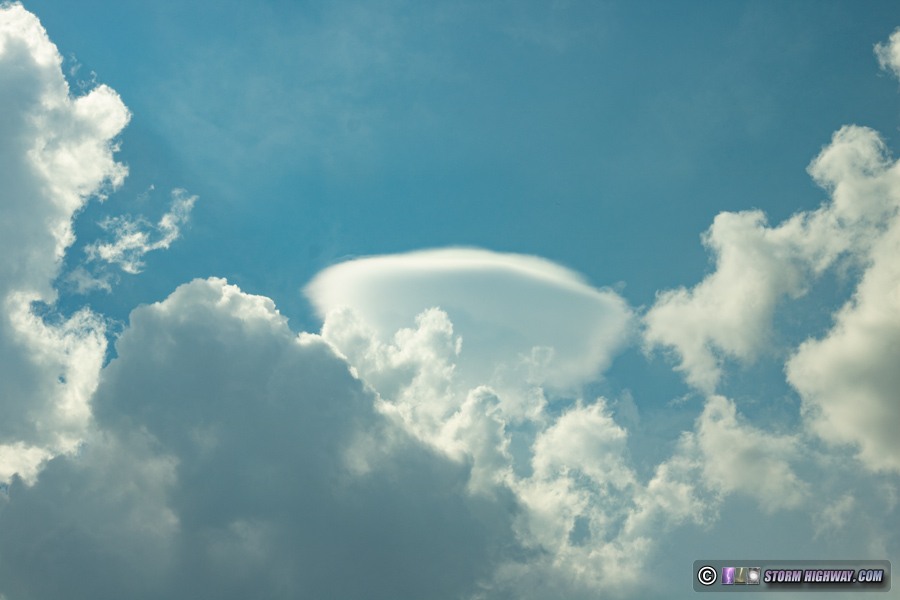 Despite the fact that some deep convection managed to break the cap here, lightning was almost nonexistent. I only saw one visible bolt of lightning the entire day, but I got it on the high-speed camera here. It turned out to be a quality capture with a long 23 frames (at 1500fps) of stepped leader propagation prior to the return stroke: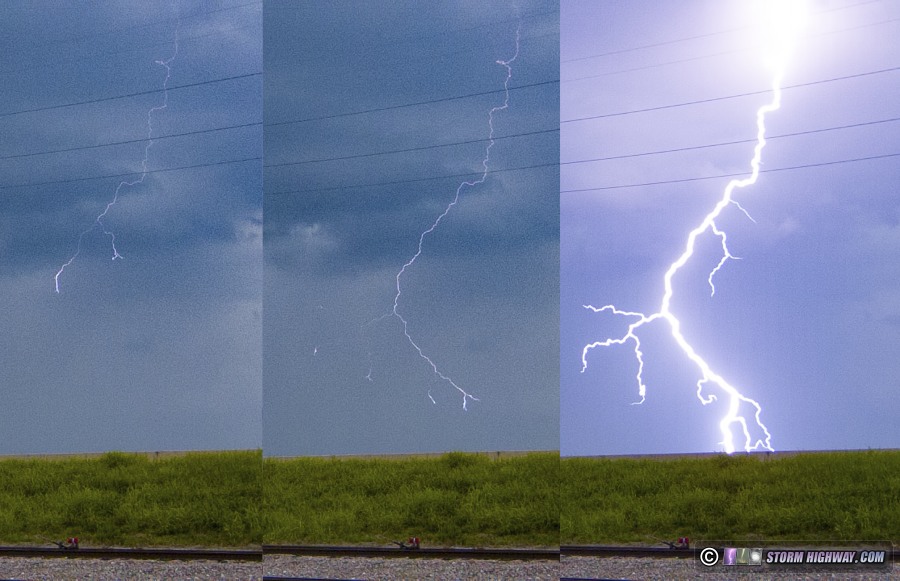 I moved east toward home with the remnant outflow as one cell produced a nice downburst/rain foot formation over Collinsville: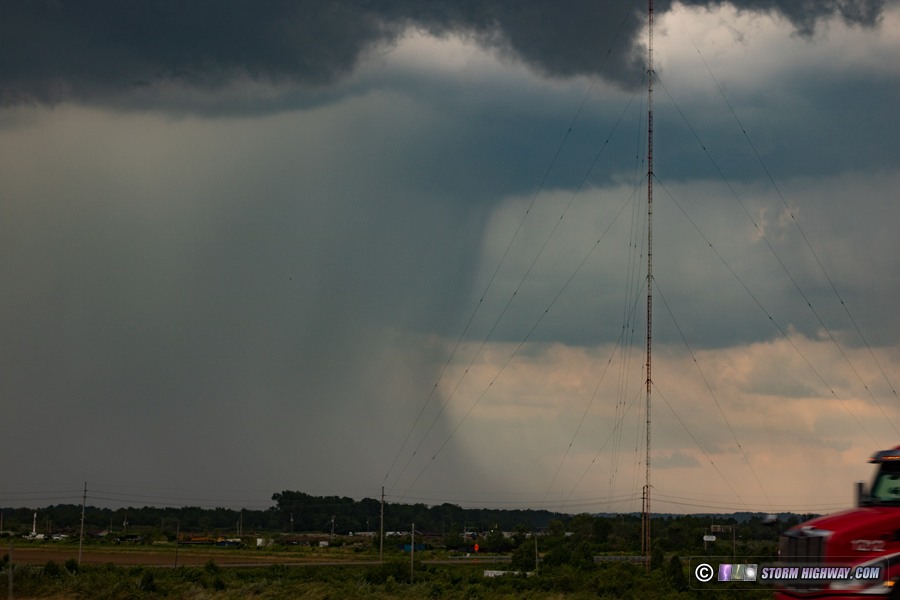 June 21: Thunderstorms from Edwardsville to New Baden
A couple of cells developed north of St. Louis, mostly struggling with the weak lapse rates and anemic shear. I stayed just ahead of these as they slowly moved southeast through Edwardsville and Troy producing only sporadic intracloud lightning. This activity completely dissipated south of Troy, but cumulus congestus remained along the leading edge of the remnant outflow. These finally were able to break the cap and grow into a new thunderstorm just south of Lebanon. The storm had a healthy rain-free base for about 25 minutes, but motion was weak. Intracloud lightning and thunder were continuous, but there were no cloud-to-ground flashes nor any visible lightning channels. This curling rain foot/downburst on the storm's western flank was the catch of the day: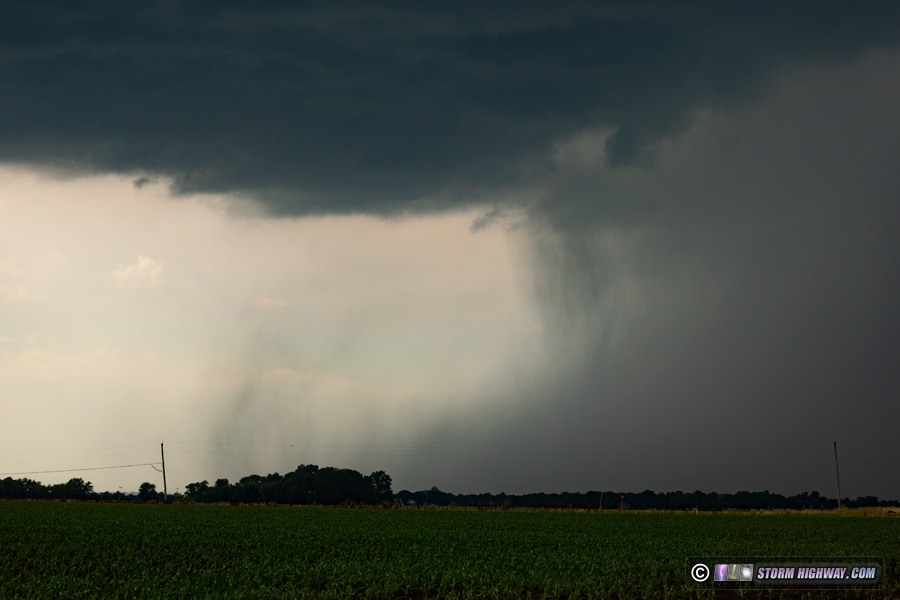 As the storm dissipated south of New Baden, another cell went up just to its west over Mascoutah, exhibiting the same behavior albeit much weaker and shorter-lived. Cumulus congestus remained bubbling on the original outflow all the way into downtown St. Louis, and models indicated another storm could emerge out of it. So, I headed back into the city to watch the towering cumulus slowly fade - the atmosphere was done for the day.
June 22: Multiple rounds of St. Louis storms
Early on, this day looked like it had decent potential in and north of the metro, with even a conditional tornado risk south of Chicago. As the morning progressed, most of that potential fell apart. Storms fired in the northern STL metro along I-270 at 11AM, moving north. When deep convection develops in your risk area that early, it usually means the cap is too weak or forcing is too strong: either of those are generally bad news if you want to see a quality storm. Adding to the mix was a cirrus cloud deck that overspread the area, keeping the region from destabilizing adequately. The early mess of storms ruled out a trip to the north, and the cloudiness put in question whether we'd see anything of note here at home.
Multiple waves of storms eventually fired upstream of St. Louis by late afternoon, and I arrived at the usual spots downtown to set up. However, the instability dropoff from west to east caused the first two waves of storms to fall apart before they reached downtown. I expected the third wave to do the same even as it became quite robust in St. Charles County, prompting a severe warning. I left downtown and headed east to this activity at Maryland Heights, where I was greeted by an unexpectedly impressive shelf cloud and frequent lightning (this is a 4-frame DSLR panorama):

I made it back downtown with a few minutes to spare before this would arrive over the city, but by then its dramatic appearance (and most of the lightning) had vanished completely. The lightning activity also ramped down as the storm moved east, with no visible bolts. A fourth line of storms approached after sunset, but also dissipated completely before arriving downtown.
This web site is made possible by support from CIS Internet.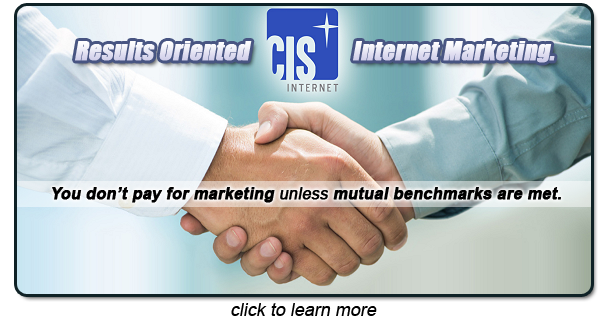 GO: Home | Storm Expeditions | Photography | Extreme Weather Library | Stock Footage | Blog
Featured Weather Library Article:
All content © Dan Robinson. All usage requires a paid license - please contact Dan for inquiries.

Web Site Design and Internet Marketing by CIS Internet