Home | Blog Index | Blog Archives | Christianity & Faith Essays
Sunday, July 11, 2021
Midsummer 2021 storm photography roundup
June and the first part of July has been active with storms in the Midwest - so much so that I just haven't had time to cover everything. I've missed a few tornadoes in my "home area" (within 3 hours' drive) but have been blessed with a few good events nonetheless. This roundup covers June 12 through July 11.
June 12: Lightning and lightning bugs at Greenville, IL
After some back-and-forth between Glen Carbon and Pocahontas dealing with struggling updrafts and low clouds blocking the view of some nice lightning, the low clouds cleared at Greenville to reveal this spectacular show at twilight, photobombed by lightning bugs in the fields. I captured a nice timelapse sequence here (to be released on Youtube eventually) as well as some interesting high speed sequences.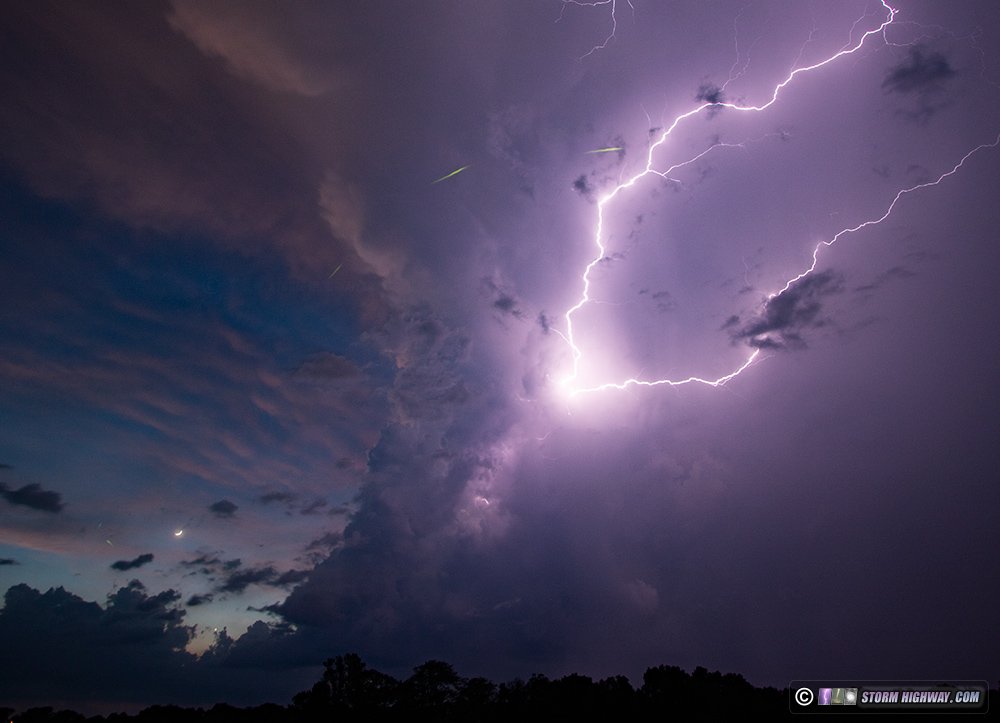 June 18: Lightning from Peoria to Bloomington, IL
This was an all-night outing for an envronment that supported supercells - potentially tornadic - across central Illinois after sunset. MLCAPE values approaching 4,000 also pointed to good lightning, so I left home before dark to get into position. I encountered the first storms of the night at sunset just south of Springfield, but these dissipated as I arrived on them at Divernon. I continued north to Peoria to intercept a strong supercell tracking east-southeast, seeing lots of nice bolts in the vault region - until I got within range to shoot them. I stayed just ahead of the storm on I-74 into Bloomington, but didn't capture any clear bolts. With the storms congealing into a line, I let them move past me in order to shoot the trailing stratiform region. This had much better lightning, and also offered the potential for upward discharges off of the wind turbines. I did capture a few high-speed shots here, but nothing earth-shattering.
After the lightning opportunities dwindled, I headed toward home, not breaking out ahead of the squall line until Litchfield just before dawn. The gust front shelf cloud remained distinct in the early morning light, arriving in New Baden just after I did: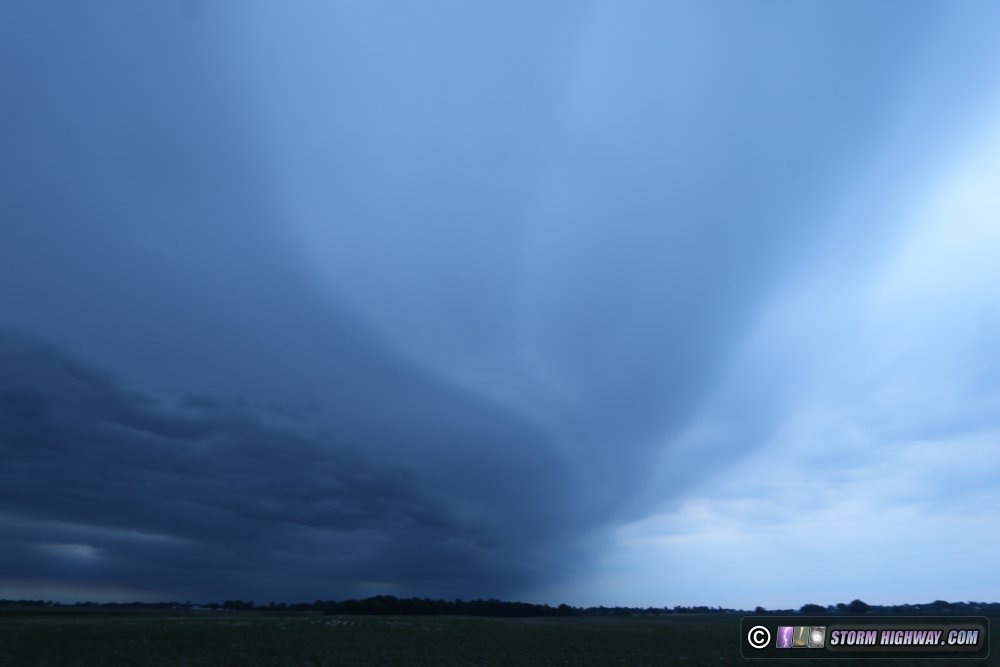 June 19: St. Louis supercell lightning barrage
This day featured the best cloud-to-ground lightning show I'd seen all year (and had been traveling all over the Plains and Midwest trying to get). The storm developed and matured north of St. Louis in the very inaccessible Mississippi/Illinois River confluence area, initially moving southeast toward Grafton/Alton. There are few roads and no river crossings in the confluence area, so I chose to wait for the storm at West Alton. However, it soon became clear that the storm was turning in a more southerly direction, so I dropped down to I-270 and headed west to Bridgeton to get in front of it. The storm was taking on supercell characteristics, with a top-quality barrage of cloud-to-ground lightning in the vault region: tall, vivid and frequent bolts. I set up the 4K and high speed video cameras at this scene unfolding over I-70 at Earth City, capturing the big cache of 6,000 FPS lightning footage I had been after all season.
I stayed ahead of the storm, ending up across the river at Valmeyer, Illinois as it gave one more nice barrage of bolts before fading. In all, I captured 17 quality bolts at 6,000 frames per second. Many of these are included in this compilation of 6,000fps shots captured this year:
June 21: Storms from Eolia, MO to St. Louis
After midnight, I went out to meet a developing line of cells moving south down Highway 61 northwest of St. Louis, catching this lightning-lit shelf cloud at Eolia.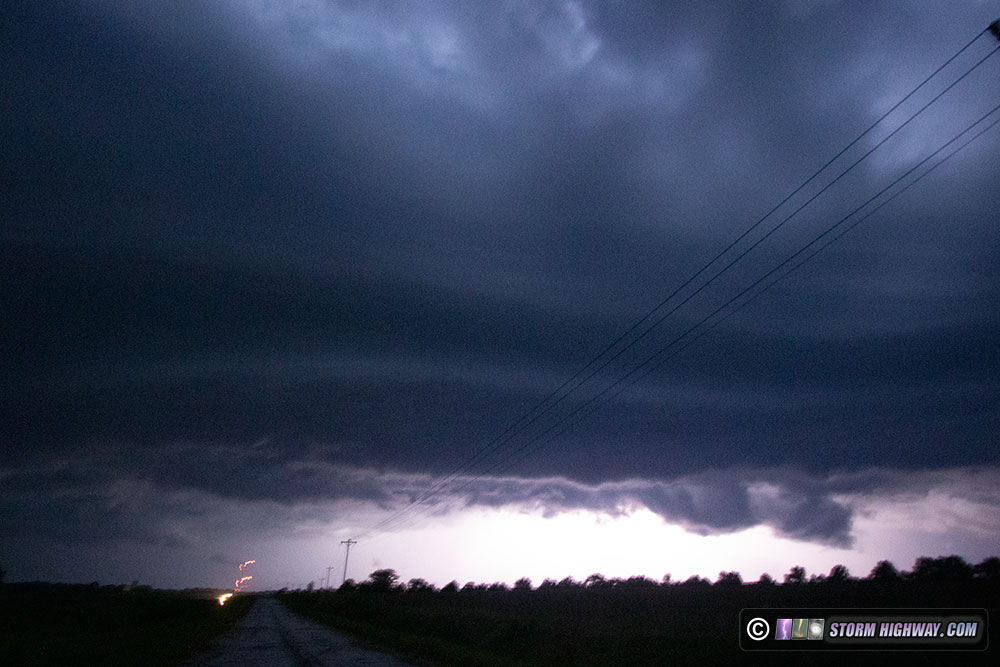 The storms continued into St. Louis, with a second round following behind the first. I captured a couple of high-speed shots in Crestwood, including a nice downward positive bolt and this close negative CG: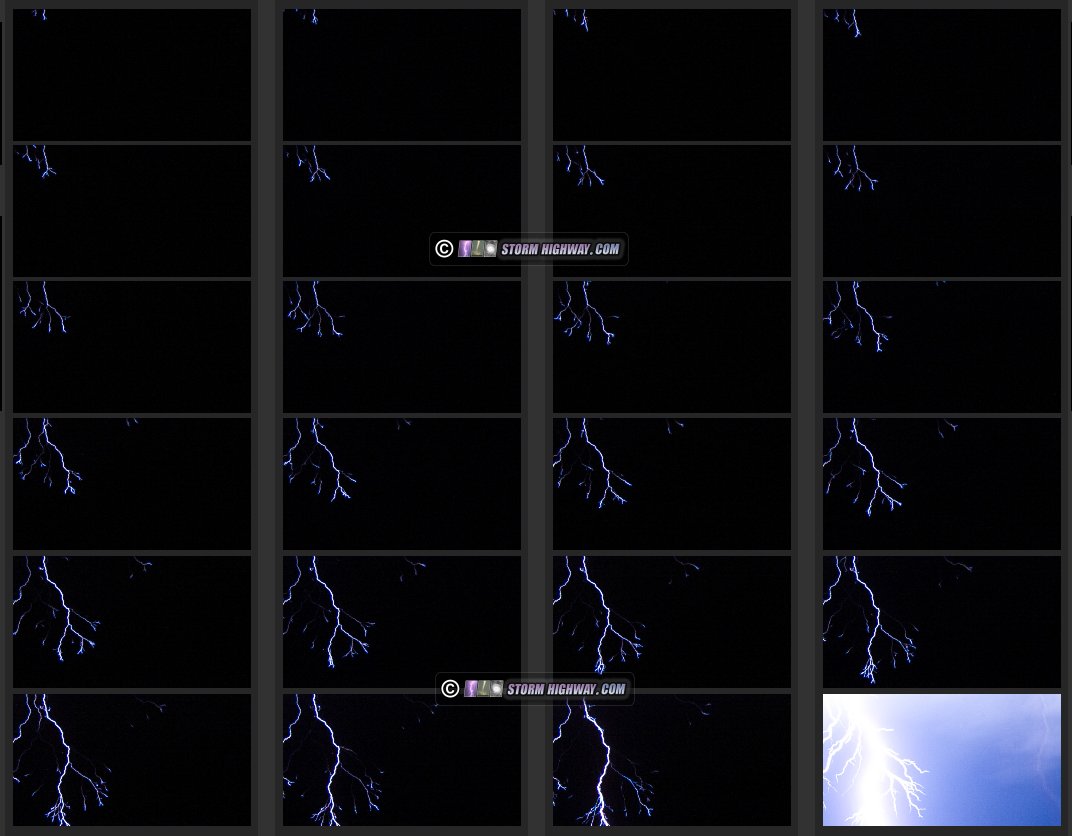 June 23: Storms from Chesterfield to Troy, MO
I set up in Chesterfield at dusk for a few stills of a slow-moving storm in the distant west: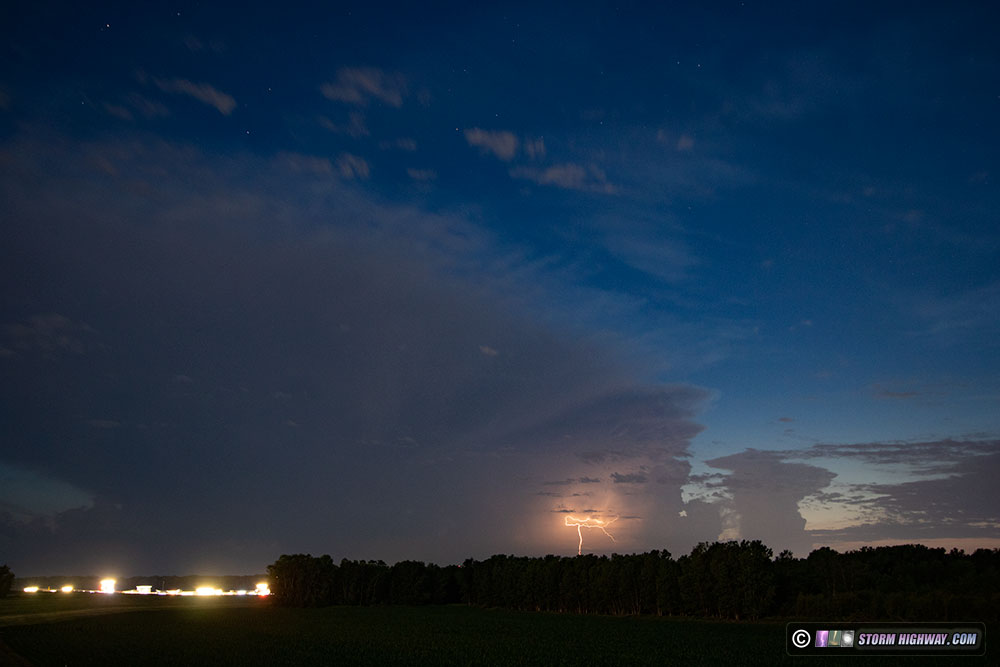 Later, I headed up to Troy, MO to for another slow-moving storm west of Highway 61, but didn't capture anything worth posting.
June 25: Storms south of Jerseyville, IL
I drove up to just south of Jerseyville to check out a line of storms slowly moving northeast at sunset. Lightning was frequent, but generally uncooperative for my cameras.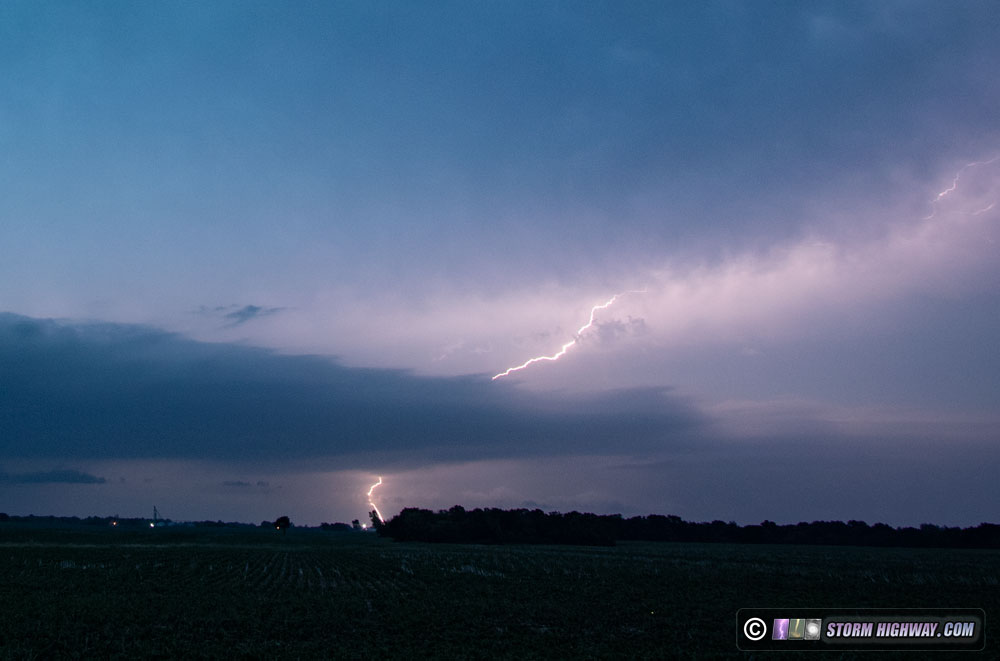 July 7: Downtown Pittsburgh storm
After a 2-year pandemic hiatus, my family's annual July get-togethers in Pennsylvania resumed in 2021. During my visit, we attended a Pirates game at PNC Park. The Pirates lost 14-3, but we did see this rain-delay inducing storm with some nice lightning over downtown. I did not have any of my professional camera gear with me, so I shot the storm with the 240fps 1080 HD video setting on my phone. Here are a couple of screen grabs: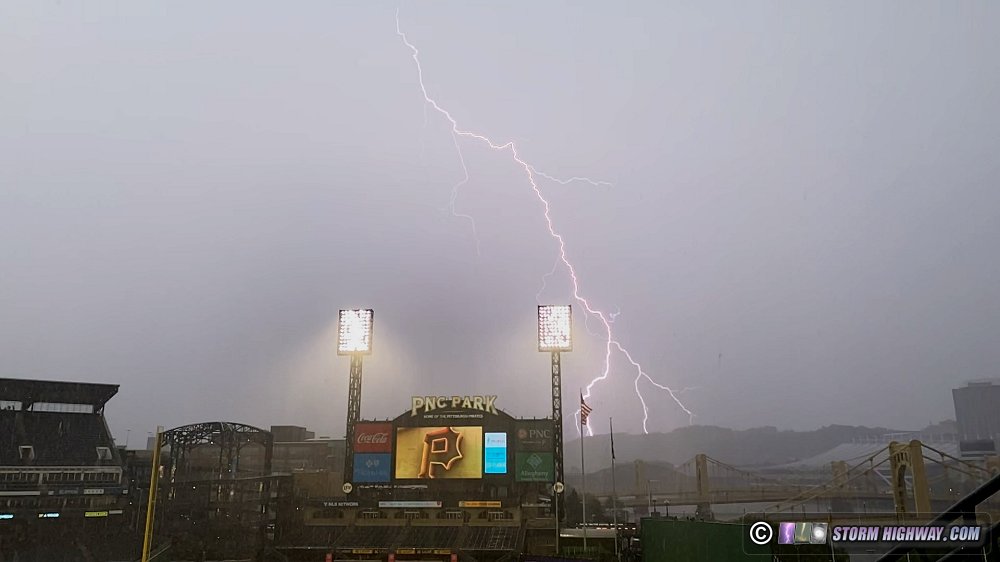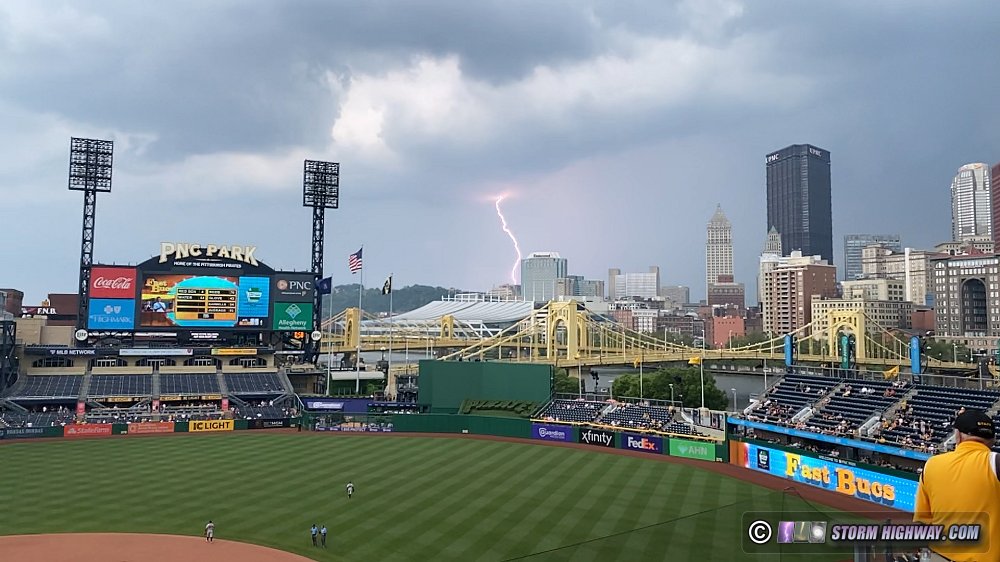 July 9: St. Louis upward lightning
This was a travel day, driving home from my family trip in Pennsylvania. I arrived in St. Louis about 25 minutes too late to capture the bolts-from-the-blue-producing supercell behind the city skyline, but I was there for the main-event severe squall line that roared through the city overnight. I witnessed numerous power flashes along I-44 on the leading edge of the storms: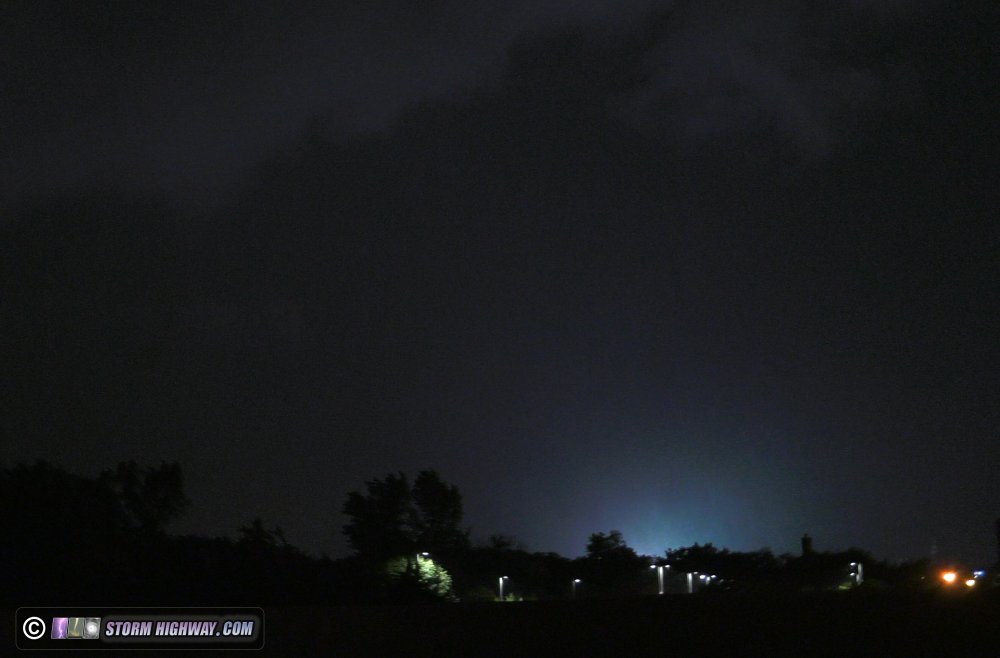 The leading squall line was followed by a large trailing stratiform region, which produced 10 upward lightning events to the towers in the metro area. I had all three cameras set up for this event (stills, 4K 60fps realtime, 1500fps slow motion). This video contains all of the captures from this event:
July 11: St Louis slow-moving storms
With the upper low spinning overhead, there was a decent probability of funnels and possibly weak tornadoes with any cells that could go up on the main synoptic boundaries in the region. The best chances were with an occluded front up near I-72, but I felt that the stationary front extending southward would provide equal opportunities closer to home. I initially went up to Carrolton for the first storm of the day, which barely moved for an hour, but produced no lightning. I dropped south through Alton and Bridgeton for the next series of storms, also moving slowly but producing lightning this time. I didn't see anything worth shooting. My dashcam captured distant (poor-quality) video of a car losing control after hydroplaning on I-270 at Maryland Heights.
I returned home for another round of storms moving northward across I-64. Although the strong outflow made them ominous in appearance, these storms offered little of interest: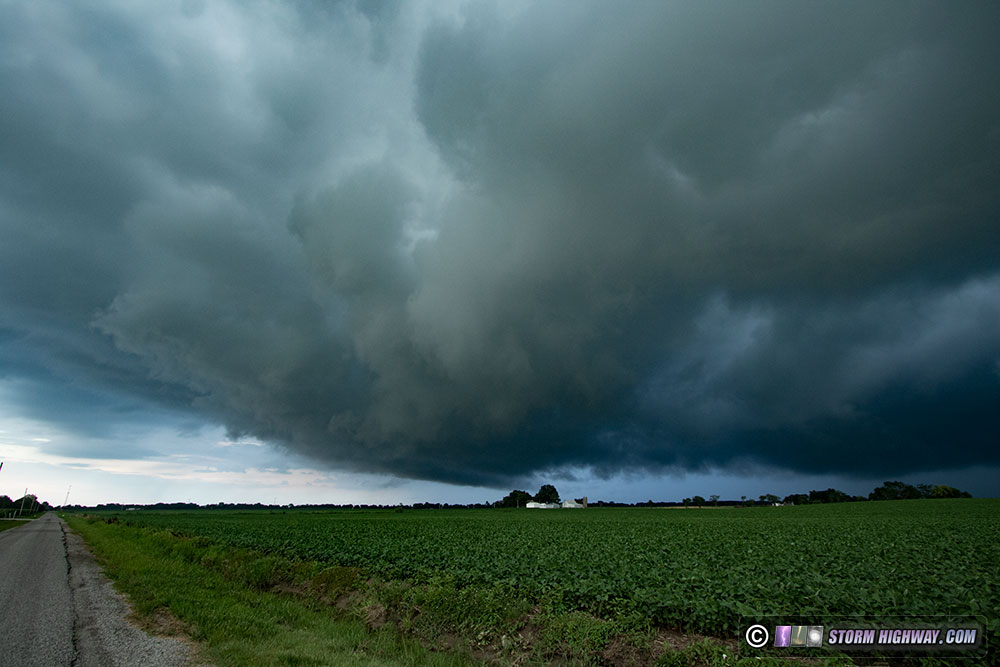 That covers events through the middle of July. As always, stay tuned for what the rest of summer has in store!
GO: Home | Storm Expeditions | Photography | Extreme Weather Library | Stock Footage | Blog
Featured Weather Library Article:
All content © Dan Robinson. All usage requires a paid license - please contact Dan for inquiries.

Web Site Design and Internet Marketing by CIS Internet