Tornadoes touch down in Oklahoma: Severe weather again affects numerous states: May 26, 2004
EXPEDITION VIDEO: Tracking tornadoes in Oklahoma: Storm Highway Video Clip
PAWNEE, OK - Severe thunderstorms once again pounded a large portion of the USA on Wednesday with large hail, high winds and tornadoes, from Oklahoma and Kansas to Kentucky and Tennessee. The following is a journal of the day's expedition. Times (CDT) are approximate. Photos can be enlarged by clicking on each thumbnail image.
It was a week between outbreaks. After prolific tornado days on May 21, 22, and 24, the remainder of the week looked to be a quiet period to allow storm observers to rest up before the next string of severe weather days.
Our refuge this week was at Dave Crowley's house in Tulsa, where we took advantage of the 'down days' to work on video and photos from our previous expeditions. The next good day looked to be sometime during the upcoming weekend, but on Wednesday, May 26, a curious setup for severe weather began to take shape along the dryline across central Oklahoma and southern Kansas.
As the afternoon wore on, a target became clear and we (Dave, Justin Teague, Juan Herrera and I) headed north toward Kansas in Dave's Tahoe. A storm had already gone up west of Oklahoma City and was tornado warned. We felt that the same would soon be true further north. It was nice to be able to actually ride on an expedition for a change, as I had been driving solo for the past four seasons on the Plains to the tune of over 40,000 miles total.
We headed north and stopped in Nowata for a snack at Sonic while we waited for initiation. We saw a small cell pop up on radar near Enid, and within two scans the reflectivities had increased dramatically. Then the kicker came - the next lightning update suddenly went from zero lightning to a massive amount of strikes around the cell, more than 20 strikes in the past few minutes! It became clear that this was our storm, and it was time to head west to intercept.
Roads and terrain were not optimal where the storm was heading, but we had daylight and a nice supercell heading our way, so it was a no-brainer. We finally got underneath the storm's anvil canopy west of Pawhuska, where mammatus and occasional lightning was occuring. We dropped south and caught up to the base of the storm, where we observed a well-defined wall cloud. We turned west again north of Pawnee to get closer to the circulation, and to our west observed an elephant trunk tornado on the ground:
Video captures:
As we closed the gap, the tornado lifted. A strongly rotating wall cloud remained for several minutes but quickly dissipated, while a new circulation developed to our southeast. We retraced back east and dropped southeast to the town of Cleveland, where strong rising motion and rotation was observed almost overhead. We were puzzled at the fact that sirens did not sound, as this feature indicated a tornado could be imminent. The circulation remained strong as we lost it in the rain across Keystone Lake.
Our road options to keep up with the storm were horrible, but we managed to find a narrow paved road that led us along the north side of the lake toward the town of Prue. Terrain greatly limited our visibility, but we could clearly see a large wall cloud dragging the ground to our north.
Near Prue, the landscape flattened out somewhat, giving us a clearer view of the base. Almost immediately we spotted a cone funnel descending, and stopped quickly to set up the cameras. The condensation touched the ground briefly, making it our second tornado of the day. Photography was limited by the fading daylight, but contrast enhancement allows the scene to be brought out:
Video captures:
A lightning flash illuminated the funnel unfortunately while I was repositioning my camera:
Video capture:
After the funnel lifted, we continued east after the circulation, negotiating the curvy roads while dodging cows that had wandered into the road. We were also keeping our eyes on a new cell that had developed to our northwest that exhibited a well-defined base and inflow features. The storms quickly weakened after dark, however, so we called it a day - satisfied to add another two tornadoes to our 2004 season tally.
May 27-28 - Thursday and Friday were once again down days spent in Tulsa. On Friday, large but weak rain showers developed on the Arkansas-Oklahoma border in the late afternoon, yielding a few marginal photo opportunities. Otherwise, it was a 'day between tornadoes' as Saturday, May 29 would be the next big event of the season.
NEXT EVENT: Two tornadoes in western Oklahoma on May 29
This web site is made possible by support from CIS Internet.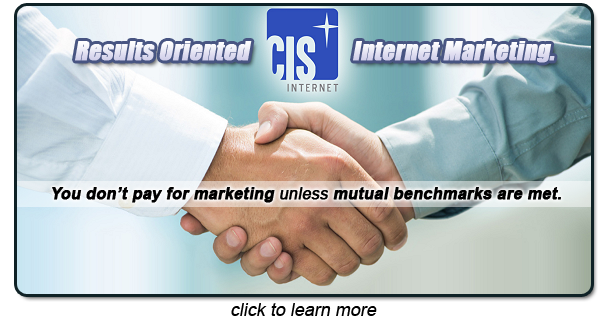 GO: Home | Storm Expeditions | Photography | Extreme Weather Library | Stock Footage | Blog
Featured Weather Library Article:
All content © Dan Robinson. All usage requires a paid license - please contact Dan for inquiries.

Web Site Design and Internet Marketing by CIS Internet