Home | Blog Index | Blog Archives | Christianity & Faith Essays
Thursday, January 31, 2008 - 1:54AM
Greenbrier Valley ice storm chase
Update - 11:13PM Thursday: Dewpoints have shot up to 29F here in Charleston in the past 30 minutes as the rain quickly saturates the layer, but the temps remain fairly steady in the low 40s. Evaporative cooling hasn't been that significant, which means that the ice threat is fading fast here. However, Beckley is at 32F now, and Bluefield is already reporting freezing rain - so it looks like it's about time to head that way. Good thing the Beckley Starbucks is open 24 hours.
* * * * *
Update - 10:54PM Thursday: What a stressful task forecasting this event has been. Evaporative cooling is hard at work everywhere in the region, with temperatures dropping. Things are changing and happening fast everywhere - it's been hard to keep up. A suprising amount of freezing rain has been ongoing across central Kentucky, with unexpected icing occuring in places like Lexington. At one point about an hour ago, I was about to head to Columbus, Ohio to get in front of that icing swath, as they look to stay below freezing the longest out of most areas - picking up to a half inch of ice. That's enough to cause a major event with power outages and tree damage. However, rain has started here in Charleston with our temps slowly falling as well. Beckley and Lewisburg are primed for icing, with temps not too far from freezing and very dry air (dewpoints in the single digits). The state line and the Blue Ridge mountains have the potential to see major icing by morning, with temps looking to go much lower than forecast there. So, I may end up barely in Virginia by the time this is over.
If I was to make Columbus, I would have needed to leave immediately an hour ago or risk getting caught by the icing roads in Chillicothe. I couldn't risk missing an event here, though - so I had to stay. I'm currently waiting to see how low the temps will go here in Charleston before making an eventual trip east, where things look more certain. I can't leave here until I'm sure that the Kanawha Valley will be ice-free - and that means waiting until the dewpoints get near or above freezing (as the temperature can't fall below the dewpoint).
* * * * *
Update - 9:01PM Thursday: Freezing rain advisories have been expanded further west to now include Beckley and Fayetteville. That's close enough for me to go out and see what happens overnight. A Beckley trip costs about 15-20 bucks in gas money which isn't too bad. I've adjusted my sleep patterns over the past 36 hours for an overnight expedition tonight, so I've been ready. The kicker now is that Charleston is at 36 degrees and falling, with very dry air (dewpoints at 18F). That means when the rain starts falling, it will work to 'saturate' (humidify) that dry air, and in the process lower the temps a few degrees - a phenomenon called 'evaporative cooling'. That could get Charleston below freezing for the precip onset. Working against the cooling at the surface will be warm winds aloft, which will mix with the surface layer to moderate any cooling. Charleston getting a short burst of freezing rain would trump even a significant icing event in the mountains for me (thanks to the far more compelling Oakwood/Fort Hill bridge subject).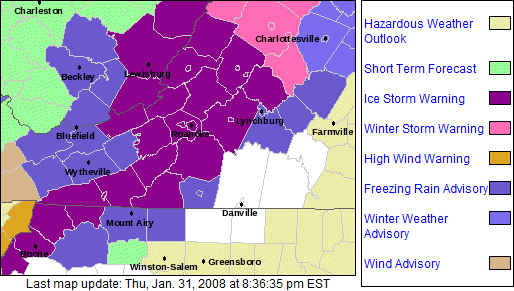 * * * * *
Update - 12:21PM Thursday: Probably going to sit this one out. Icing chances still look good in the higher terrain around Lewisburg and White Sulphur Springs, but everything is going to be happening at night. The area is largely rural mountain terrain and has little artificial lighting to illuminate the landscape after dark, outside of small towns like Lewisburg that is. A changeover to rain could happen as early as dawn, putting an end to the event before there is sufficient light to get pictures and video. With temperatures only dropping down to 27-29F and the mountain regions having a dedicated arsenal of salt trucks, the road impacts should be slim to none. Farther east into the Blue Ridge, areas like Roanoke should see a good amount of ice, but not quite enough for the dramatic snapping of trees and power lines that would be worth the more than 3 hour drive.
So in a nutshell, I'm not seeing much reason to try and cover this. The mountain ice storm is the only event that is within a realistic drive - with prospects to the west and north over a 3 hours' trip away. Winter storm events just aren't worth that type of outlay of time and gas money now. Around Charleston, it's going to be a cold rain and little, if anything else. However, if skies can clear in Charleston just after dark, temps could quickly drop lower than forecast - bringing an icing threat right here at home. All things considered, it looks like a better plan to remain here unless something changes.
* * * * *
1:54AM Thursday: A good swath of rain and warm air aloft will move over a shallow subfreezing layer at the surface starting sometime Thursday night over the eastern mountains and the Shenadoah Valley/Blue Ridge area. The result will be several hours of moderate freezing rain, leading to a potentially significant ice storm. The highest risk area extends westward into Lewisburg and the Greenbrier Valley, putting this within easy intercept range for me.
I have a rather large queue of web design work that I need to finish before I can leave, and since that is paying most of the bills now, it gets the priority over an expedition. I should have no problem getting things wrapped up here in the office by tomorrow evening, before the first of the freezing rain begins in Greebrier County. The advantage of having an event like this so close to home is that I can do the forecasting and monitoring here at the house, then leave at the last minute - no driving to the target, finding a WIFI hotspot and waiting/forecasting in the car.
By all indications, Charleston will remain well above freezing throughout this entire event, with only a slight chance of snow on the backside of the storm late Friday night. I am slightly concerned about a very brief subfreezing precip interval in the Kanawha Valley at the onset of the storm Thursday night - which would keep me here at home if it comes to pass.
This web site is made possible by support from CIS Internet.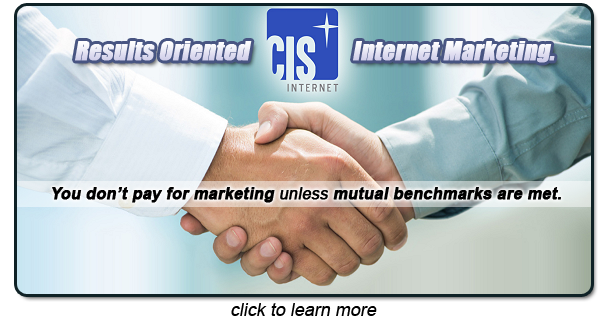 GO: Home | Storm Expeditions | Photography | Extreme Weather Library | Stock Footage | Blog
Featured Weather Library Article:
All content © Dan Robinson. All usage requires a paid license - please contact Dan for inquiries.

Web Site Design and Internet Marketing by CIS Internet