Home | Blog Index | Blog Archives | Christianity & Faith Essays
Tuesday, June 9, 2009 - 10:46PM
Lightning in rural Kanawha County
After returning home from Pittsburgh this morning, I was half 'armchair observing' the Plains today (via my laptop along the side of the road) while shooting lightning in a few pulsing storms north of Charleston. Today's setup in Kansas was what I thought would be the best for tornadoes seen so far this season, and so I was surprised to see it bust so badly. Since I had chosen to sit out the Plains this week (due to faltering travel funds and low confidence in the forecast), it was quite a relief to see that I didn't miss anything.
The HD video camera was all I could use today to catch lightning in the bright daylight conditions. Most of the lightning was too quick for 'reaction'-type shots, so I didn't try for much. A fairly unremarkable outing, except that I got my first rainbow/lightning combo.
Near Big Chimney: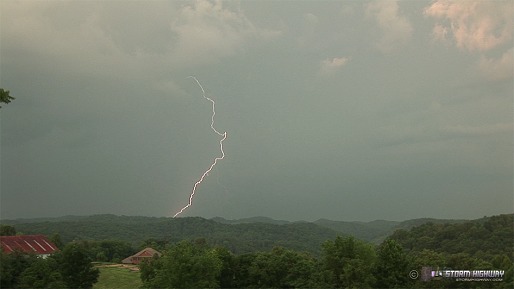 click to enlarge
Near Elkview: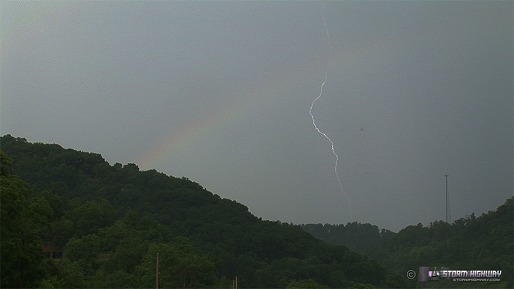 click to enlarge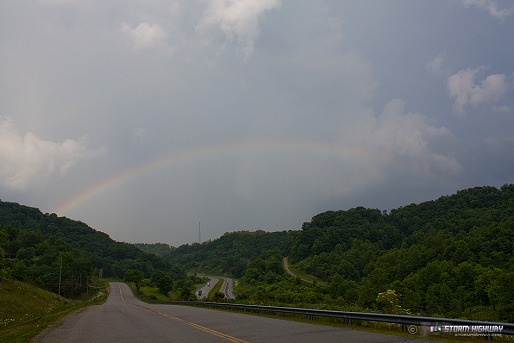 click to enlarge
Arcus forms on the outflow over Big Chimney: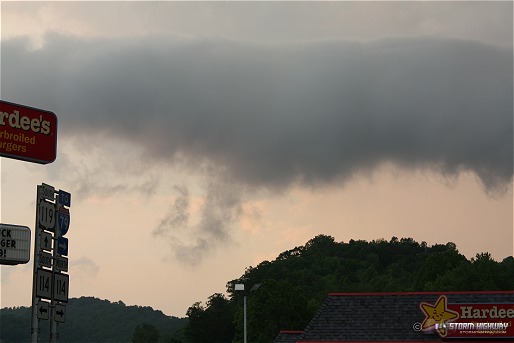 click to enlarge
Scene along a ridgetop road near Big Chimney: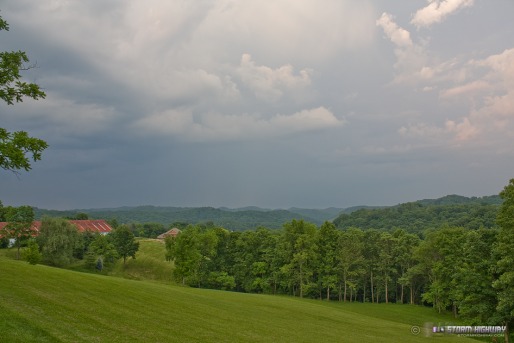 click to enlarge
Finally, this view of the fizzling storms at sunset from Fort Hill. There is actually some lightning in this shot, an intracloud channel faintly visible near the horizon.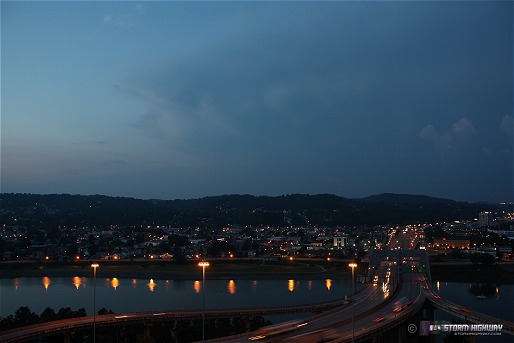 click to enlarge
All content © Dan Robinson. All usage requires a paid license - please contact Dan for inquiries.

Web Site Design and Internet Marketing by CIS Internet