Home | Blog Index | Blog Archives | Christianity & Faith Essays
Tuesday, February 1, 2011 - 2:23PM CST
St. Louis blizzard/sleet/snow storm - update 9
LIVE EXPEDITION VIDEO: Live Video Feed Link
(live stream is active periodically, stay tuned to Facebook or Twitter for on-air notifications)

FOLLOW: Facebook | Twitter | RSS/XML
Update 2:23PM CST Tuesday, (Posted from New Baden, IL):
The only thing you can really be certain about a winter storm is that it usually doesn't turn out exactly like you expect. So far, sleet has been the predominant precip type in the St. Louis metro area all day, and the first main wave of precip is about to end. Some wraparound snow will move in later, but it remains to be seen if it will produce blizzard-criteria conditions. As far as negative impacts, sleet is the best-case scenario - its density means it accumulates around 10 times less than its snow equivalent, yet doesn't stick to trees and power lines like freezing rain. It bounces harmlessly to the ground, with icy roads its only real threat.
I am back home in New Baden, and probably will not venture out again until the wraparound 'deformation' snow band is something worth documenting. I'm thinking the better photo ops will be when the sun and blue sky come out in the next couple of days.
* * *
Update 9:47AM CST Tuesday, (Posted from St. Louis):
Settled in downtown awaiting the blizzard. Posted a few photos from a short walk around outside. Light sleet has been falling for much of the past couple of hours, and has coated all of the roads and sidewalks. About a quarter-inch of ice on the trees and signs downtown. Live stream will go back on the air when the heavy snow starts ramping up - stay tuned to the Facebook or Twitter feeds for notifications.
click to enlarge: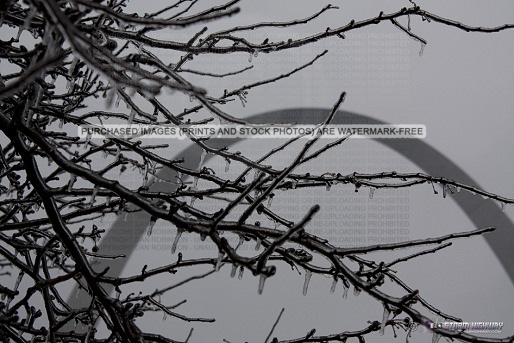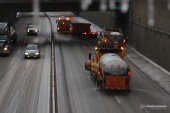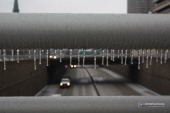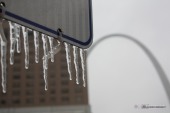 * * *
Update 6:47AM CST Tuesday, (Posted from New Baden, IL):
It looks like the warm layer aloft is retreating southward, as the freezing line at 850mb per RUC analysis is now south of the St. Louis metro. With less of a warm layer aloft over the area, this will mean more sleet, a faster changeover to all snow, and less of an ice storm (or maybe none at all). This is good news for our power lines and trees, but bad for our backs when it comes time to dig out tomorrow! The city is now included in the blizzard warning, which has been expanded south and east accordingly. I am about to head into downtown for the duration of this storm. My next update will hopefully have a semi-permanent live stream going from a downtown location.
* * *
Update 12:21AM CST Tuesday, (Posted from New Baden, IL):
Unfortunately St. Louis is still within a zone of high uncertainty regarding what point on the snowstorm-to-ice-storm spectrum we will be on. For areas north and west of St. Charles, an all-snow blizzard event is fairly certain, while south and east of Nashville, IL will be primarily ice. For the areas in between, a start of sleet and icing will transition to snow, and at what point that transition happens will make a huge difference between ice storm versus snowstorm/blizzard.
My plans to be a part of this storm are trending more toward downtown St. Louis, where an earlier changeover to snow should be seen with a high likelihood of thunder and lightning (thundersnow/sleet). I am prepping for spending at least a full day downtown to cover this storm, with the idea to set up 'base camp' in a parking garage with brief forays on foot to gather photos and video. A shift in the event to more of an ice storm over the city will make me want to stay on the Illinois side of the metro area (to make it easier to get home at some point afterward). Either way, I will likely be mobile and streaming off and on for a long period of time, and expecting to be hunkered down in one spot for a while during the worst of it - attempting to get home whenever it is safe to do so.
* * *
Update 6:21PM CST Monday, (Posted from New Baden, IL):
Anything untreated has a solid coating as of 6PM tonight. Some of the secondary roads north of US Highway 50 were getting glazed and treacherous, and I would expect these spots to be impassable after another 30 to 60 minutes of freezing rain. For the most part, as expected, traffic is not slowing down for the hazard anywhere (thanks to the road treatments barely keeping things at bay). I would expect the accidents to begin now as drivers start turning off of the main roads and onto the untreated secondaries at normal speeds.
Here are a few photos from a fuel stop at the Lebanon exit on I-64:
click to enlarge: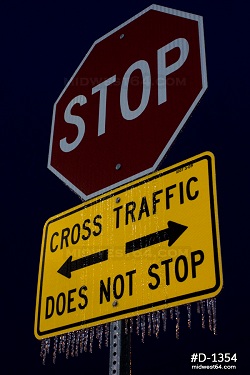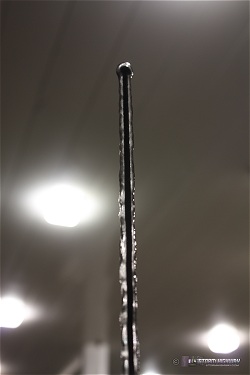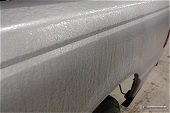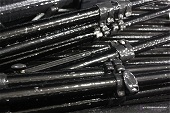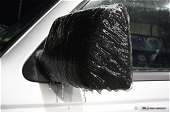 Radar shows we have (aside from patchy freezing drizzle) a big lull in the precip for much of the night. It may be morning before the 'main event' arrives in the metro. We are still too close to the snow/sleet/freezing rain transition zone to say with certainty that the ice storm will happen. If we don't see the ice storm, it will be the big snow. An interesting 36 hours ahead.
* * *
This web site is made possible by support from CIS Internet.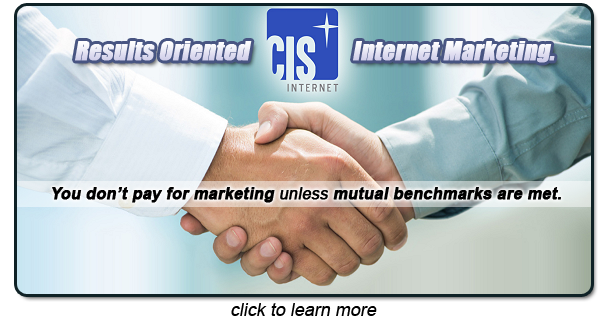 GO: Home | Storm Expeditions | Photography | Extreme Weather Library | Stock Footage | Blog
Featured Weather Library Article:
All content © Dan Robinson. All usage requires a paid license - please contact Dan for inquiries.

Web Site Design and Internet Marketing by CIS Internet