Home | Blog Index | Blog Archives | Christianity & Faith Essays
Saturday, December 7, 2013 - 5:52AM CDT
Checking in; stock footage clips; icyroadsafety.com traffic
My blogging has been uncharacteristically infrequent during the past couple of months. This is mostly because I have been busy with an uptick in web design work, tasks which have left me with little time to relax and think about things to blog about, let alone get out and do leisure photography just to have items to post. I've also been very unmotivated or inspired to write about anything recently. Whether that's a by-product of focusing on work, the time of year, or just a long-term writer's block, I'm not sure. I've also been striking out on storm expeditions during the past few months (both tornadoes and winter), so there really hasn't been much for me to talk about. Those slumps happen sometimes, hopefully this one won't last too much longer.
Live weather video chat session
I was graciously invited to join a live weather video chat session (via Google Hangout) with several broadcast meteorologists from around the country. The topic was the Thanksgiving week winter storm. A big thanks to Spencer Adkins for the invite. You can view an archived copy of the session here: Youtube link
Footage updates
Some of my recent work load has involved this web site. I recently transitioned from using a broker for video and went back to doing all of my sales in-house on my own. This has involved some work getting some of the more popular clips in their entirety up on Youtube, and redirecting the sample clip links on my stock footage catalog section. For those of you who aren't aware, Youtube monetization is becoming a non-negligible source of revenue, in some cases rivaling what you can make via other sources. If you haven't already, I would seriously consider that option.
That being said, unfortunately, Youtube has been generally very difficult to work with. That may be a subject of a future blog post in itself. Many of my new videos are being flagged for review where I must submit proof I own the videos. This several-days-long process happens again and again, even after sending in proof of my legitimacy multiple times. Some videos have even been rejected - in one case, for the simple fact that in the description, I mentioned the cut above my eye I got while shooting video of a tornado (apparently, by their standards, this was too 'graphic' for advertisers!). I was also turned down for an automated copyright monitoring feature, meaning I still have to spend hours every day policing for others stealing my videos (an almost daily occurence).
Right now, all of my icy road and tornado videos have been uploaded and are now available for viewing. These are all 'extended cuts' of footage, many scenes of which I've never posted before. These days, rendering and uploading HD video isn't the dauntingly time-consuming task it used to be, so I can be a little more generous with the file sizes. I'm working on a very large HD lightning compilation that will be finished sometime after the first of the year.
icyroadsafety.com updates
The other big, and more important, item to report is that icyroadsafety.com finally seems to be catching on. During this recent winter storm, the site broke its all-time daily view count two days in a row (Thursday and Friday), and its average daily traffic has been greater than this site (stormhighway.com) since October. This is very encouraging. The social media side of things hasn't seen this growth, however. While I hope to some day be able to do something part or full time with it, the icyroadsafety.com site is still a completely non-profit volunteer endeavor.
Recent storms
I do have a couple of weather-related imagery and video to post. I traveled through Virginia during a round of freezing rain in the mountains on I-77 before Thanksgiving. This video shows me removing the thick shell of ice from the front of the car after arriving in the North Carolina Piedmont.
More recently, here is an image of my car's hood and a road near Okawville, IL during the sleet and freezing rain yesterday: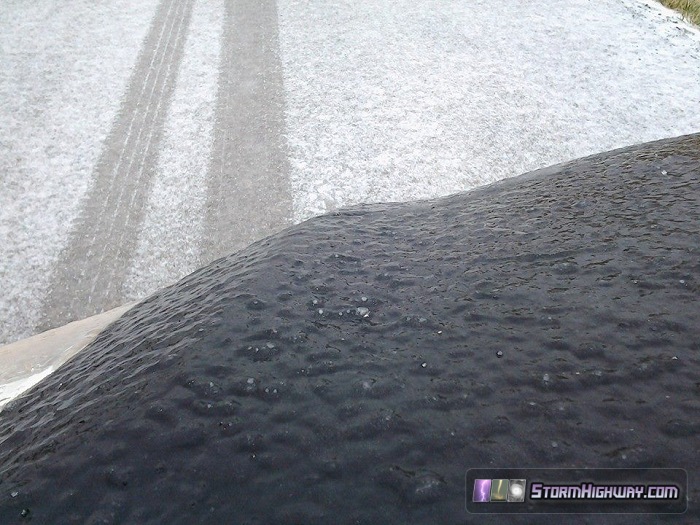 This web site is made possible by support from CIS Internet.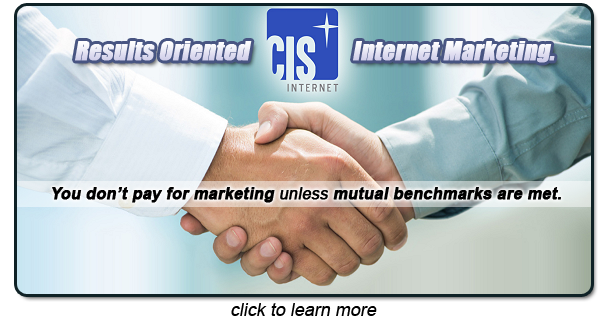 GO: Home | Storm Expeditions | Photography | Extreme Weather Library | Stock Footage | Blog
Featured Weather Library Article:
All content © Dan Robinson. All usage requires a paid license - please contact Dan for inquiries.

Web Site Design and Internet Marketing by CIS Internet