Home | Blog Index | Blog Archives | Christianity & Faith Essays
Thursday, May 9, 2013 - 7:05PM CDT
May 9 Missouri/Illinois storms
I had moderate expectations for today's setup, with stronger-than-forecast midlevel flow and skies clearing out by midday. I started the day by observing storms going up at Dardenne Prairie, MO near the center of a strong, very well-defined MCV (meso-convective vortex, a small low pressure generated by a large storm complex the day before). These were unimpressive despite being in the vorticity-rich environment, thanks to weak instability.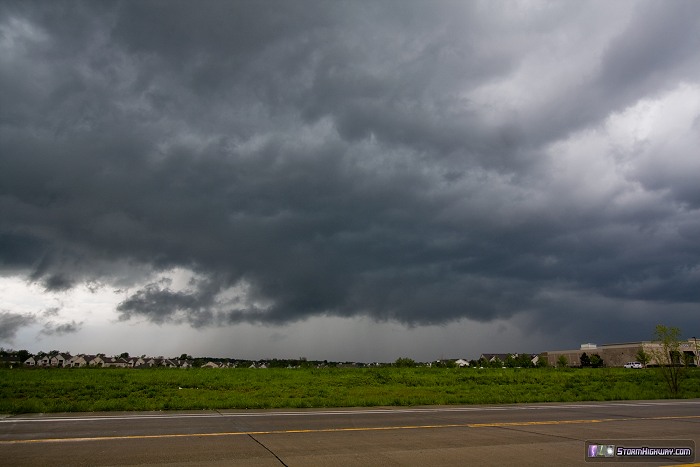 This storm went on to produce a tornado just east of I-55 about an hour later.
I abandoned this area for a new storm going up in a region of much better instability southeast of St. Louis. I met the storm's forward flank precip at my hometown, New Baden, and got ahead of it at Okawville. The storm was strongly outflow dominant, but remained discrete and organized. This was the view to the northwest at the I-64/Highway 177 interchange at Okawville: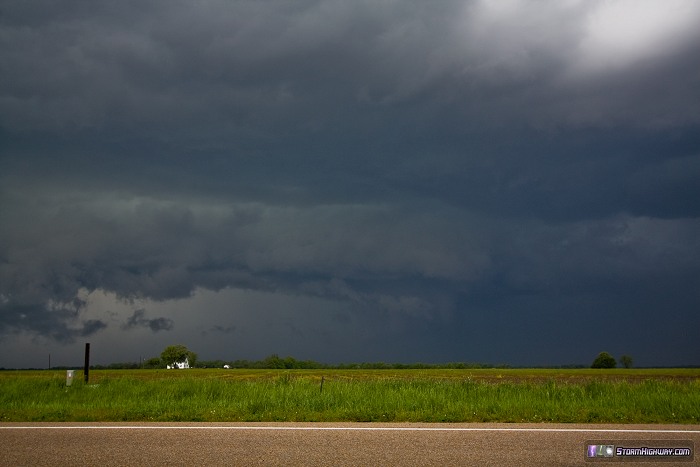 The VIL data (Vertically Integrated Liquid, a radar product used to estimate hail size) for the storm spiked impressively at this point, indicating there could be sizeable hail in the core. I turned north at New Minden to see if I could find any, with this view just before I let the storm catch me and pass over: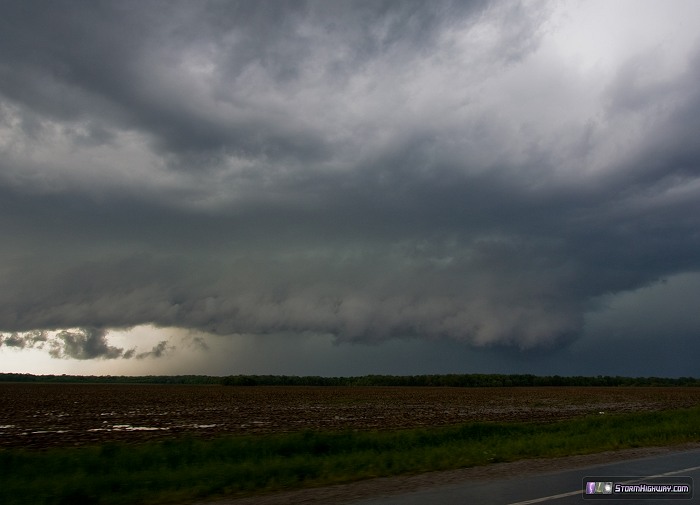 I saw only a brief shower of pea-sized hail in the heaviest part of the precip. I can't remember a storm that had such a strong VIL return having so little hail. It's possible that the larger hail fell to the east, or maybe this storm was just an VIL anomaly. I tried following the storm east, but slow traffic on Highway 161 prevented me from catching up again. I returned home at 6PM.
All content © Dan Robinson. All usage requires a paid license - please contact Dan for inquiries.

Web Site Design and Internet Marketing by CIS Internet