Home | Blog Index | Blog Archives | Christianity & Faith Essays
Monday, February 8, 2016
November 2015 - early February 2016 storm photography roundup
Winter is no "off-season" for storms and severe weather in the Midwest, and this year is no exception. In fact, this winter season I have more convective thunderstorm/severe storm photography expeditions logged than I do snow/icy road events. The following is a recap of all of the events I've covered so far this winter.
November 11, 2015 Missouri severe storms
A classic fall severe weather setup resulted in this trip into northern Missouri. I stayed ahead of severe storms from Kirksville southeastward to near Hannibal.
November 13, 2015 New Baden, IL snow
A short outing for a brief band of heavy snow (the first of the season) near home east of St. Louis. The resulting dusting didn't cause any road impacts.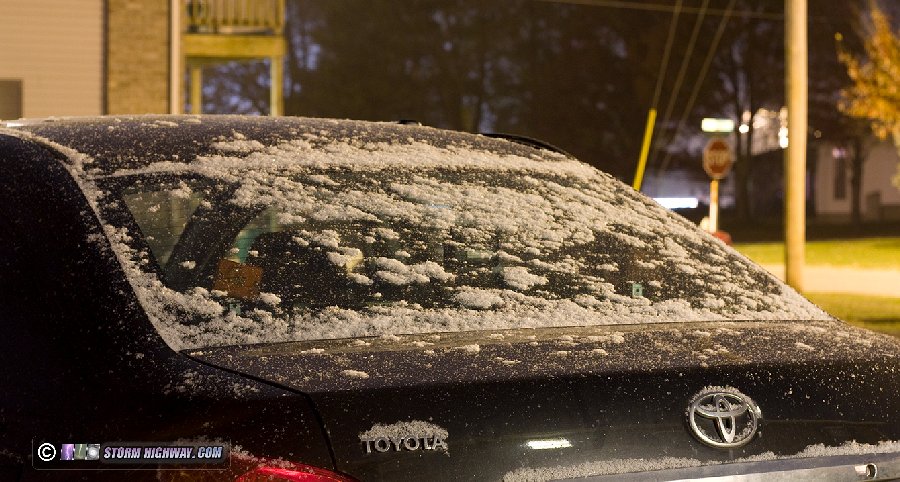 December 16, 23, 26 & 27, 2015 St. Louis winter lightning
The systems that produced the tornadoes in Mississippi and the Dallas metro also brought multiple days of winter thunderstorms to the St. Louis metro in the days before and after Christmas. I captured these scenes (handheld video and dashcam):
VIDEO: December 26 St. Louis metro lightning
VIDEO: December 23 St. Louis metro lightning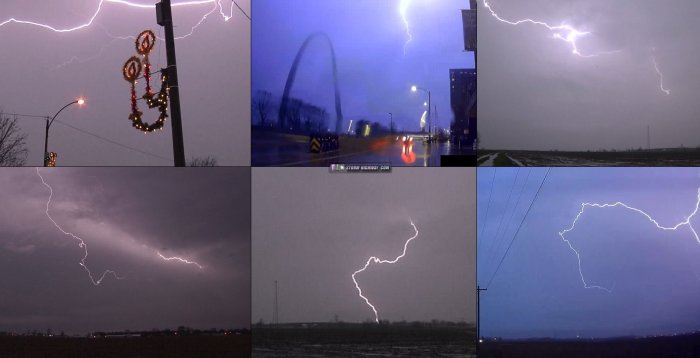 Animated GIF of lightning with Christmas lights at New Baden from one of the dashcams on the 16th: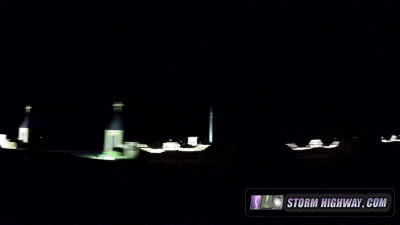 December 23 Illinois supercells
A legit winter storm photography day! Despite the better parameters down in Mississippi where a significant tornado occurred, as is my usual plan, I covered the secondary target close to the surface low in my backyard from Hannibal to Jacksonville. Only one storm produced a tornado in Illinois (the storm about 40 miles to my north) but I witnessed a decent supercell and small hail just south of Quincy. The video below is a timelapse from my new 4-way dashcam setup.
VIDEO: December 23 storm photography timelapse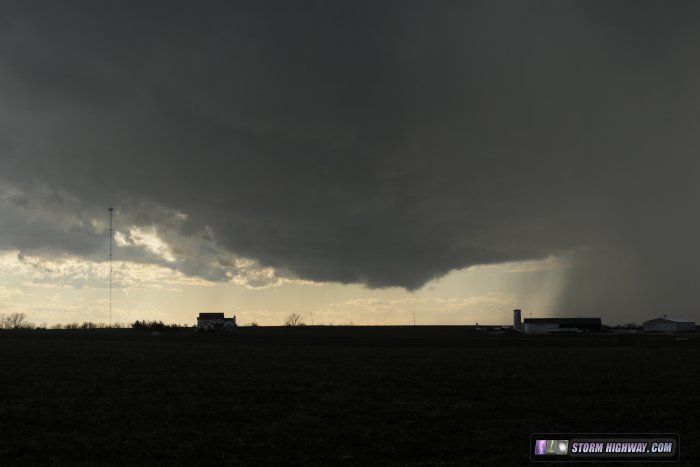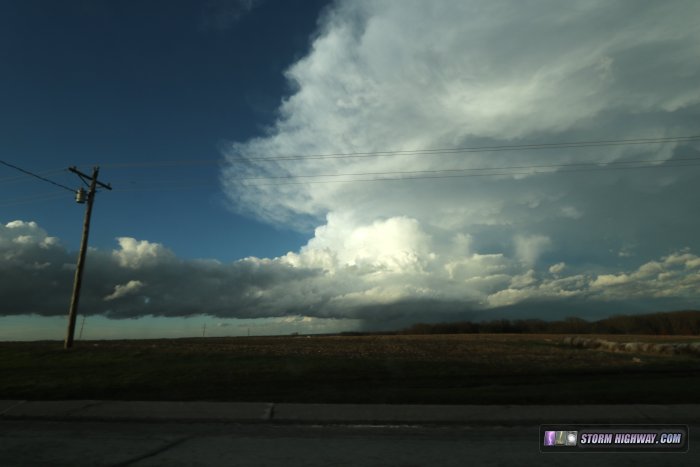 December 28-January 1 St. Louis record-breaking floods
I already have a blog post on this event, but I figured I'd list it here for the sake of completeness. I went out daily from the 28th through the 31st around the metro area to document the flooding, including at Valley Park, Chesterfield, Alton and Arnold.
PICTURES & VIDEO: December 2015 St. Louis record flooding
January 9 St. Louis snow
I spent a few hours doing the usual monitoring of road impacts in the metro area during light snow. No footage captured.
January 11 St. Louis snow
Another light snow event in the St. Louis metro. No footage captured.
January 19 St. Louis snowstorm
This is the only impactful winter storm I've covered so far this season, and it wasn't much of one. The St. Louis metro picked up between 2 and 4 inches this day. I didn't capture anything noteworthy during the event.
VIDEO: January 19 snow in St. Louis
February 2 Illinois chase
Another event typical of most winter storm photography days: a big setup in the Southern US states, with a secondary target in the Midwest. Of course, as usual, I chose the backyard target - which was my living room on this day. Despite good moisture return this far north, weak lapse rates kept the convection up here from organizing into anything interesting. I observed a few weak storms along I-55 at Livingston that initially looked promising, but they were continually undercut by outflow. I didn't take any pictures or videos, and was back home by 4PM. A wedge tornado was captured by a few storm photographers in Alabama.
February 8 St. Louis snow
Another no-impact light snow event in the St. Louis metro. No footage captured.
That's all for now. I've been really slacking on blog posts recently, but it's because I've been busy with work.
All content © Dan Robinson. All usage requires a paid license - please contact Dan for inquiries.

Web Site Design and Internet Marketing by CIS Internet