Home | Blog Index | Blog Archives | Christianity & Faith Essays
Saturday, May 20, 2017
Plains trip #1 recap
The first Great Plains storm photography expedition of 2017 has come to a close - and it was a great trip! Day 1's photogenic tornado was a season-maker on its own, and although I busted tornado-wise on the High Risk event on Day 3, it still produced some memorable scenes. I have also finished rendering the 4-way dashcam timelapses for the 16th and the 18th, those are also linked below.
Day 1: Photogenic tornado near McLean, Texas
The full event summary from this day with photos, videos and GPS log is
here
.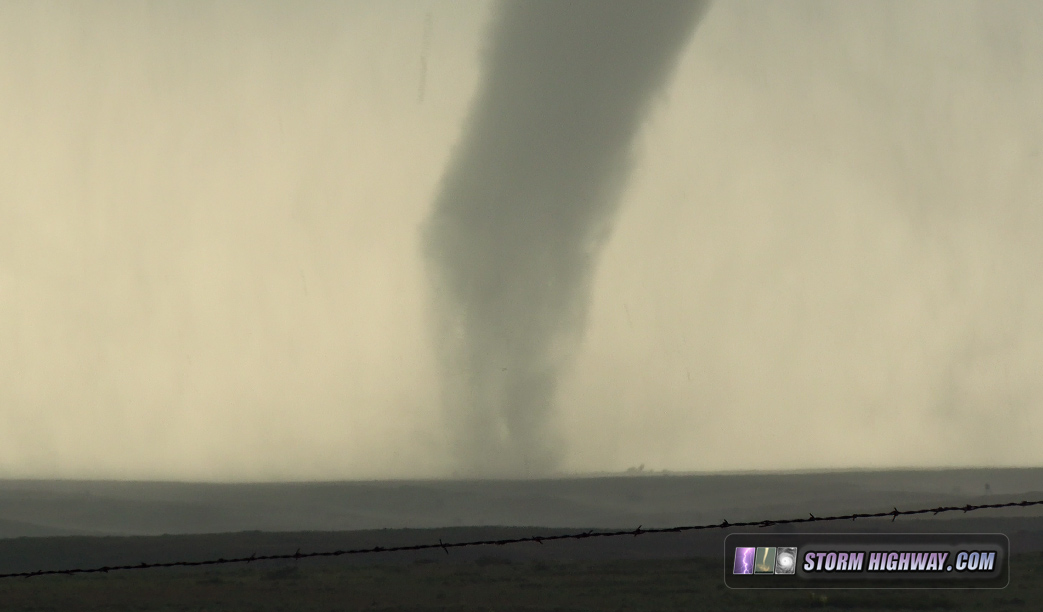 Day 2: Down day in OKC
This was a rare "down day" in which there were no storms within a safe and realistic driving range. I took some time to rest from the long previous day and get some coffee-shop office work done.
Day 3: Tornado bust, but photogenic skies near OKC
4K VIDEO:
Full-event timelapse, 4-way view - May 18
GPS LOG:
May 18 trip path
Like many storm photographers have experienced, "High Risks" are somewhat of a curse for me. Very rarely have expeditions gone well for me on an SPC high risk day - in fact, I have only seen tornadoes during one of them, on April 14, 2012. All other high risks have been tornado busts - either because the event failed to produce tornadoes, or because I blew the expedition and picked the wrong storms. Today's failure was due to the latter.
I started in Woodward, moved east to near Waynoka and waited for quite a long time to commit to a storm. Finally, I saw strong circulations beginning to emerge from a cluster of convection up near Freedom, and went north to Alva to intercept the easternmost one. The RFD filled with precip almost immediately, and I could not see what was on the other side of it despite getting to within a mile of the couplet north of Alva. By now, the reports of the Waynoka storm producing tornadoes were coming in, so I headed that way. I arrived on it within about 20 minutes, but it was visibly winding down as it moved due north into the outflow-cooled air from the Alva storm. At that point, I was out of play for anything else, and started heading back to OKC to stage for the next day., I passed the second Seiling storm, but it was never really at risk of doing anything due to the extensive convective overturning in the area.
When I reached I-40 at Hinton, the sky lit up with a nearly Dodge City-caliber sunset mammatus display, which I stopped to watch and photograph for about 20 minutes: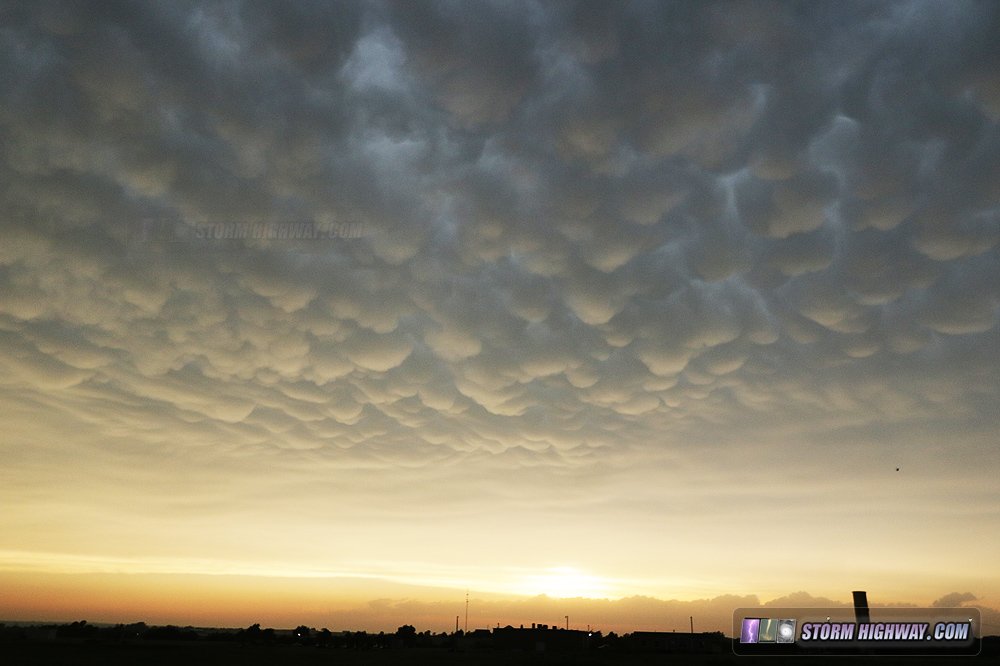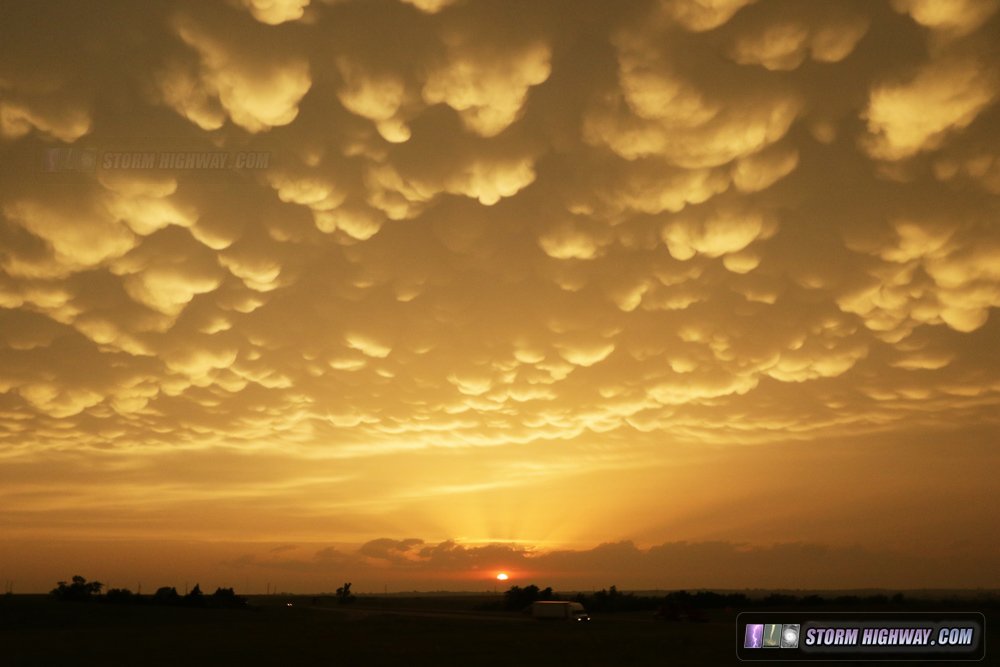 After this, while driving east at El Reno, I saw multiple upward lightning discharges occurring at the OKC tower farm under the stratiform shield from the exiting MCS. I stopped for a few minutes to grab a couple of these at El Reno:
4K VIDEO: Upward lightning in Oklahoma City - May 18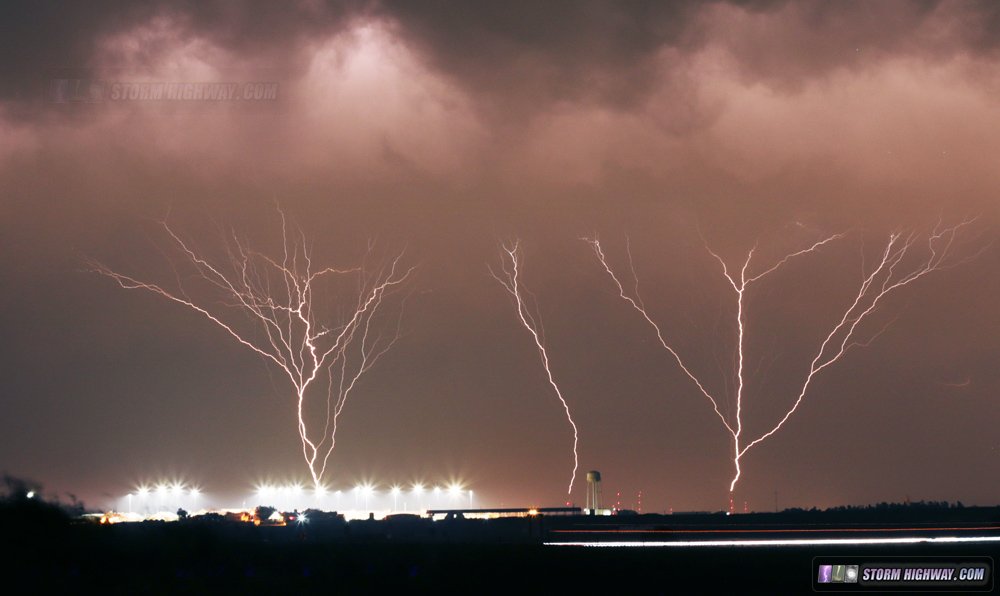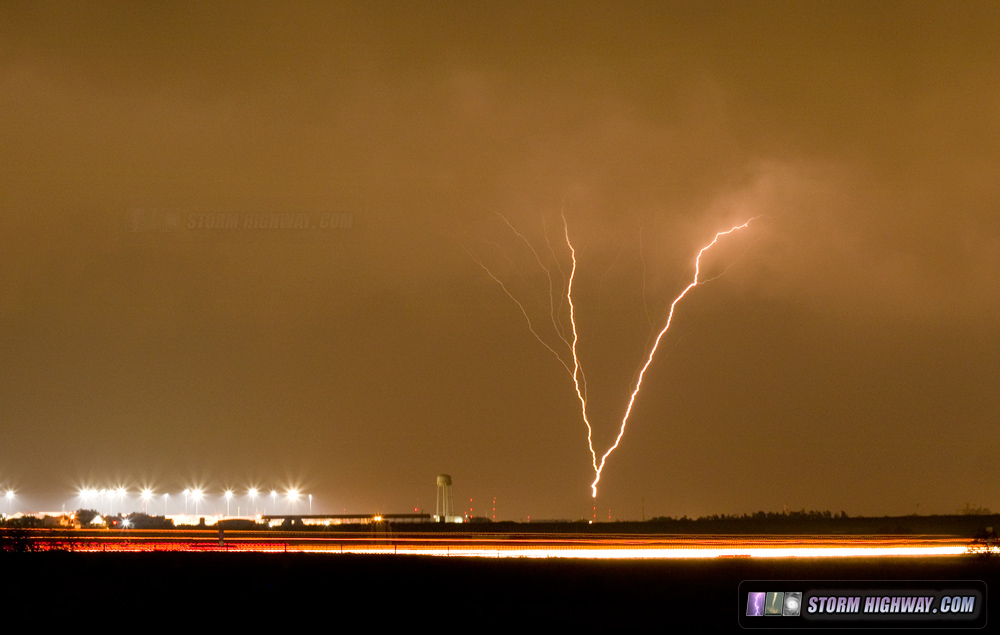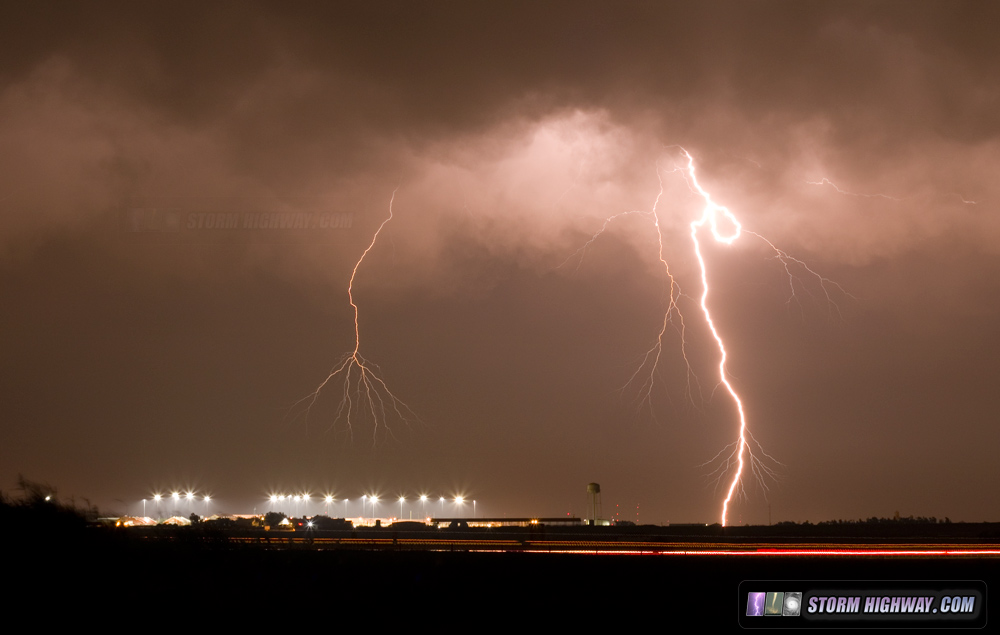 Day 4: "On the way home" expedition in Missouri
I had a few target choices on this day, none of them very good in terms of storm prospects thanks to widespread early-day rain and clouds. The best-looking setup was down in north Texas, where a window of opportunity existed for a supercell or two to get going. Another was in south-central Kansas - with decent low-level shear, but along a surging cold front. Third was a broad area in Missouri, undisturbed by early-day storms, but with weaker surface flow. The first two targets required driving back southwest or northwest many more hours away from home, meaning one more overnight stop and an arrival back in St. Louis sometime Saturday afternoon. The previous day, models had also been hinting at the possibility for a couple of lead supercells to develop in the St. Louis area along the synoptic front. Although morning runs had backed off of this somewhat - the presence of the boundary, the ambient instability and the certainty of at least some storms firing near home made the on-the-way-home option the most attractive - plus, I'd be home by late evening!
I made it ahead of the strengthening squall line at Joplin, and found myself squarely in the first tornado warning polygon of the day at Sarcoxie. These were lead mesovorticies along the gust front of a developing bow echo, very transient circulations. I positioned to watch the first one approach at Sarcoxie, with strong rising motion and weak rotation evident: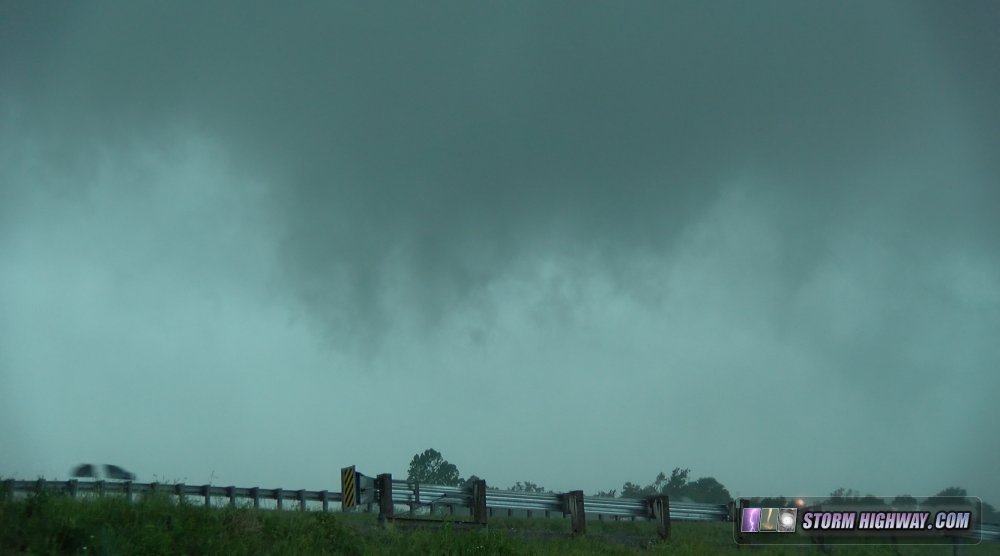 Radar showed another circulation strengthening just to the east, so I moved east on I-44 toward it. However, traffic slowed to a 35mph crawl behind a group of spooked motorists as the heavy rain overtook the highway, and I arrived too late at the apparent tornado path crossing at Stotts City where structural debris (wood, sheet metal, lumber and insulation) littered the highway and on either side. After this, I made it ahead of the gust front at Springfield, but the complex had grown more linear with no further apparent lead circulations.
I made it in plenty of time for the anticipated St. Louis area convection, which initiated south of I-44 at St. Clair. This never took off, and the bow echo to the west shrank before crossing through the city. I made it home at around 9:00PM, bringing 2017's first Plains trip to a close.
Forecast update: Looking ahead for Plains Expedition #2 possibilities, there is nothing major on the horizon that has my attention in any big way. However, a few instability/upper support juxtapositions are shown by the GFS to return to the Plains by late week.
The following table charts the probabilities for a Plains storm photography expedition taking place for the date ranges shown:
2017 Plains Storm Expeditions - Probabilities as of May 20

May 20-24
5%
May 25-26
40%
May 27-31
30%
GO: Home | Storm Expeditions | Photography | Extreme Weather Library | Stock Footage | Blog
Featured Weather Library Article:
All content © Dan Robinson. All usage requires a paid license - please contact Dan for inquiries.

Web Site Design and Internet Marketing by CIS Internet