Home | Blog Index | Blog Archives | Christianity & Faith Essays
Saturday, June 16, 2018
Severe storms, tornado and upward lightning in Nebraska - June 1, 2018
4K VIDEO: Upward lightning show east of Lincoln, NE
4K VIDEO: 4-way dashcam timelapse of the expedition
ORD, NE - Friday, June 1 was the fifth storm observation day of my third Great Plains trip for 2018, and overall Day 9 since the start of the season. I started the day early in Clinton, Missouri (near Kansas City) after observing southeast Missouri the previous day. I had a general target of somewhere north of Kearney, Nebraska, to be refined throughout the day. Despite the HRRR model's insistence on prefrontal convection firing down along I-80, mesoanalysis indicated a cap of steel in that area with 700mb temps of 14C. The visible satellite imagery also showed the cumulus field in that area was not agitating. The play seemed to wait for a tail-end storm to develop somewhere about halfway between I-80 and the South Dakota border. I chose Ansley as my final target.
GPS LOG: June 1, 2018 trip path
At Ansley, I was in position to jump on a storm that initiated at Broken Bow.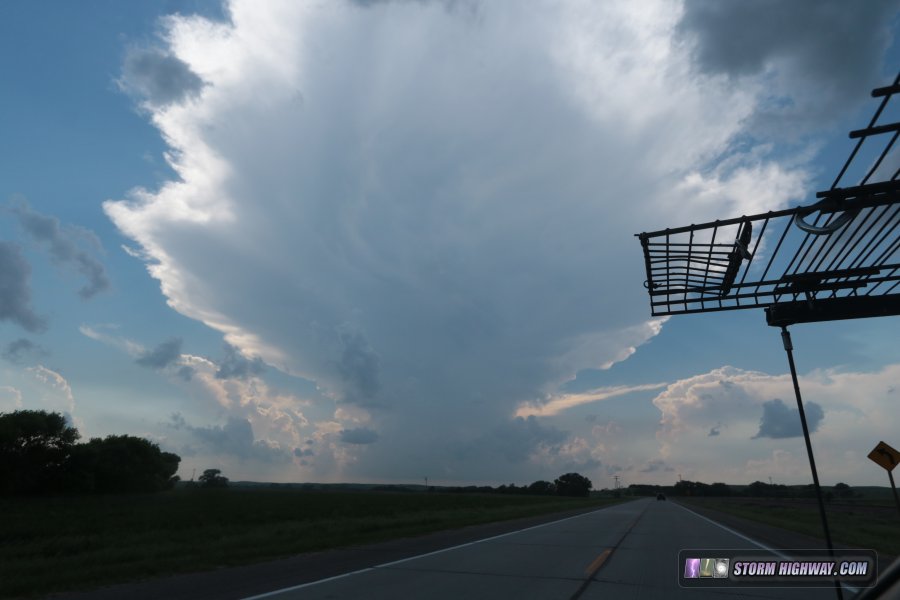 Despite explosive development at first, the storm never looked very good visually, with translucent updrafts and very little lightning. I saw this long midlevel funnel west of Sargent, located in between the original updraft and a new one to its southwest:
click to view full screen
Finally, stronger convection started going up at Taylor, but it was mostly linear. I drove up to north of Burwell to check on a lowering north of town only to discover outflow already racing far ahead. I saw and reported two-inch hail at this location. Well-defined mammatus was visible to the east: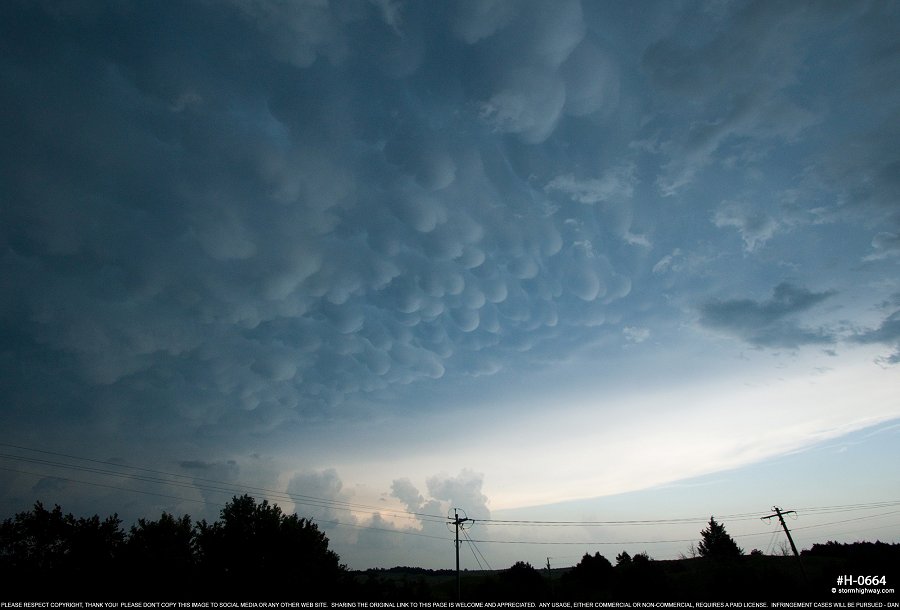 click to view full screen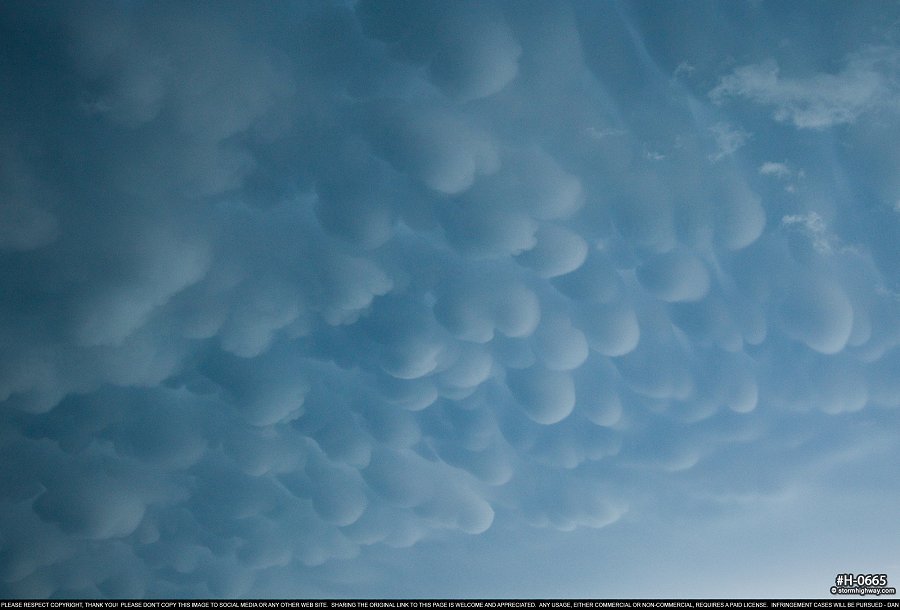 click to view full screen
From this point, I headed southeast to stay in front of the storms, which now were moving southeast. Just south of Ord, I saw a tornado warning come out, and stopped to look back about 4 miles southeast of town. A kink in the line was apparent with a large and low wall cloud visible.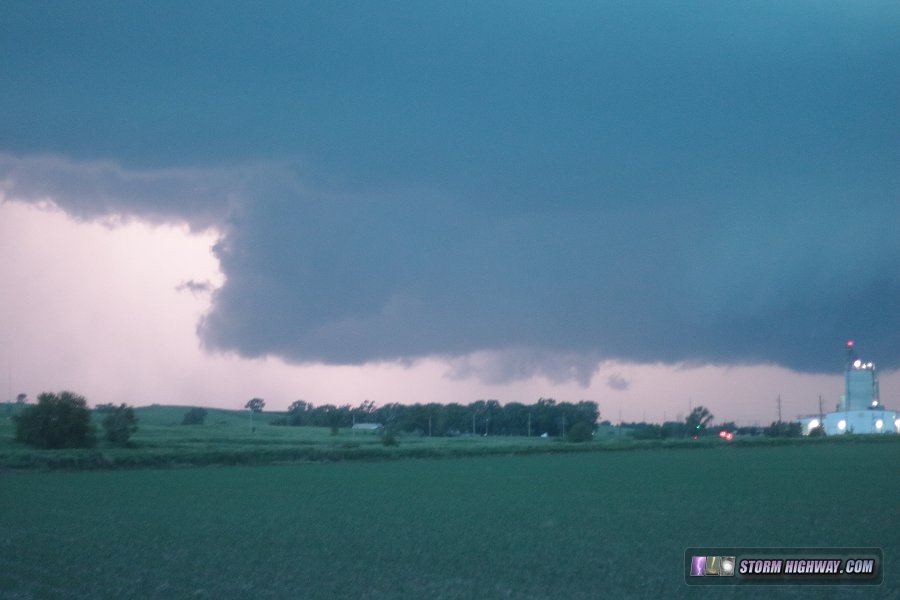 I shot a sequence of stills here before bailing southeast to avoid being overtaken by the rapidly advancing RFD gust front. At the time, I didn't notice the cloud of dust/dirt under the very last picture I took at this location, which was confirmed as a tornado by multiple storm photographers who were closer: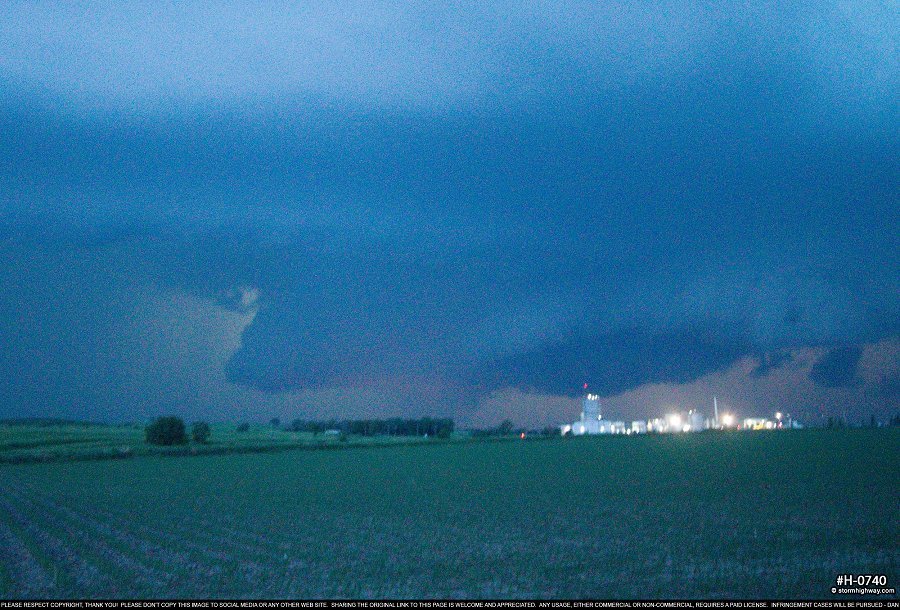 click to view full screen
I continued south to Grand Island. Here, radar showed that the outflow was now far ahead of the storms, effectively ending the observable tornado threat. An expansive trailing stratiform precip region behind the line was greatest in size at Lincoln. This was going to be great for upward lightning, so at midnight, I found a 1,200 foot tower at Eagle, east of Lincoln, to camp out for a while.
I witnessed over 20 hits to the tower during the over 2 and a half hours I stayed there, capturing at least a dozen on video and stills from various angles. At one point there were two hits within seconds of each other, the first time I'd seen something like that. My favorite from this was setting up next to the tower base and shooting nearly straight up, though it was impossible to keep the lenses raindrop free.
I put together a video edit of this event on my Youtube channel.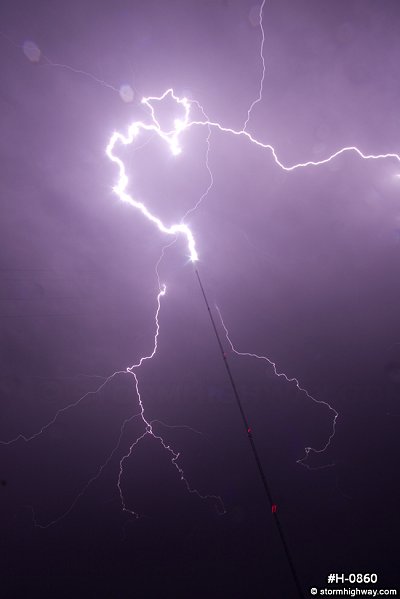 click to view full screen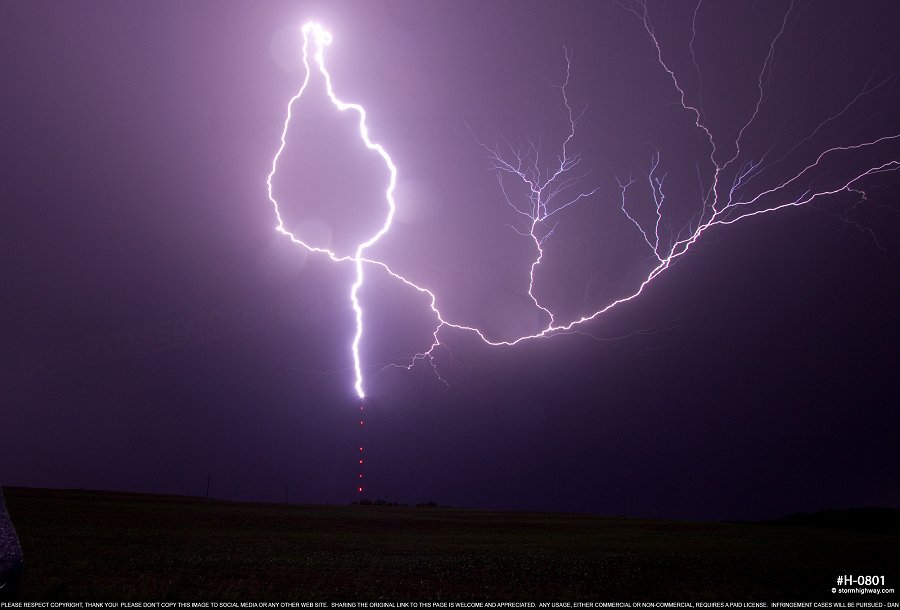 click to view full screen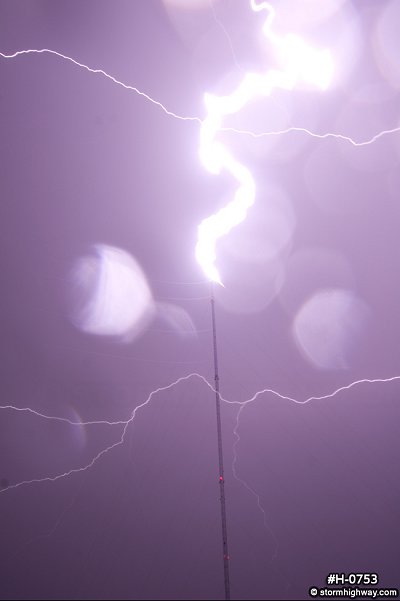 click to view full screen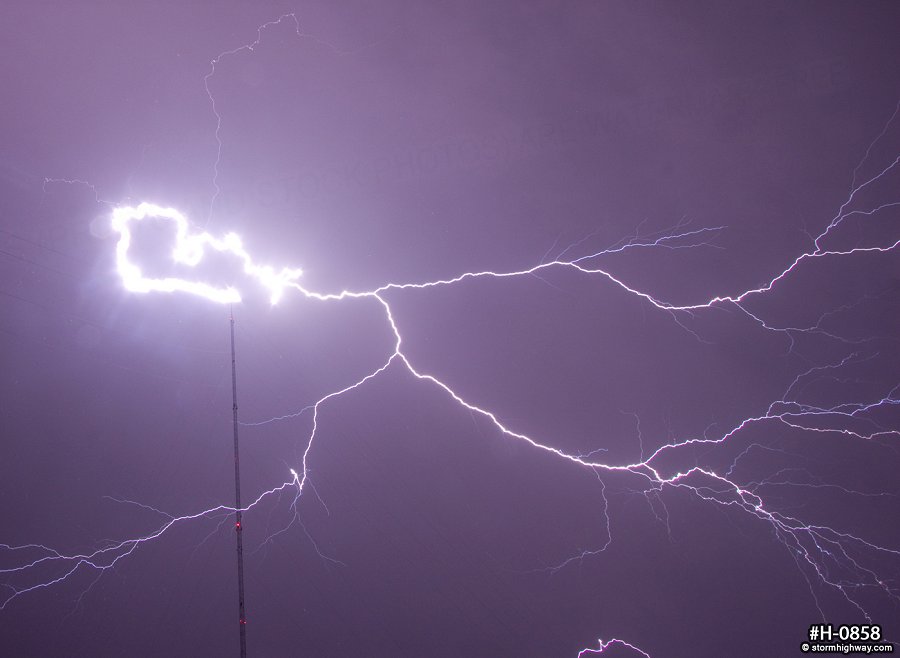 click to view full screen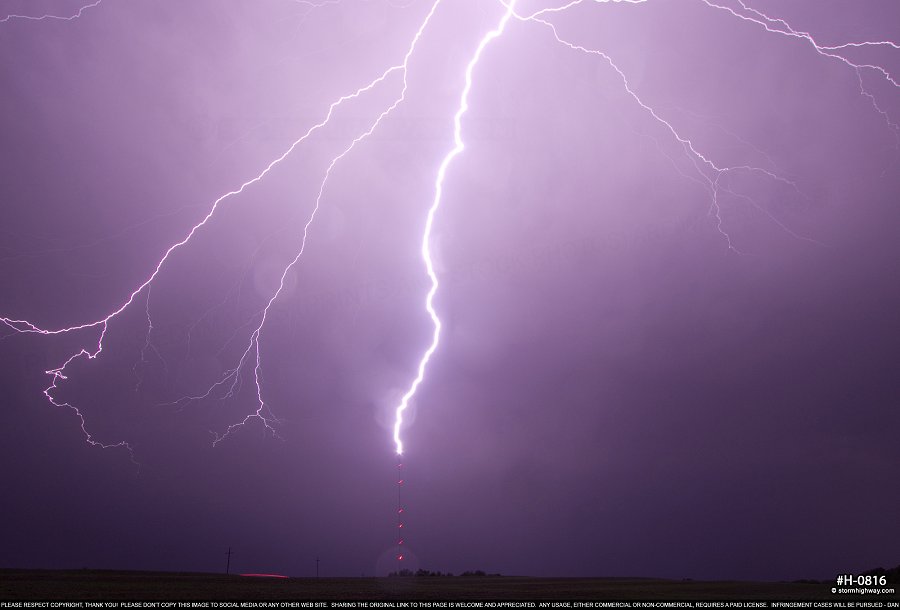 click to view full screen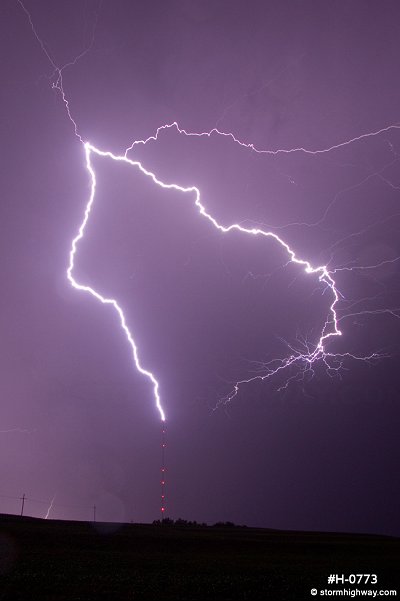 click to view full screen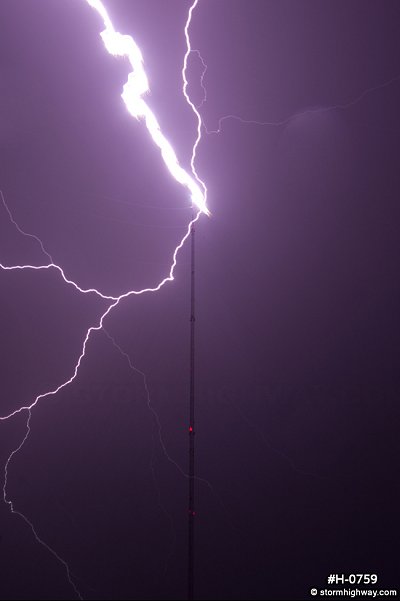 click to view full screen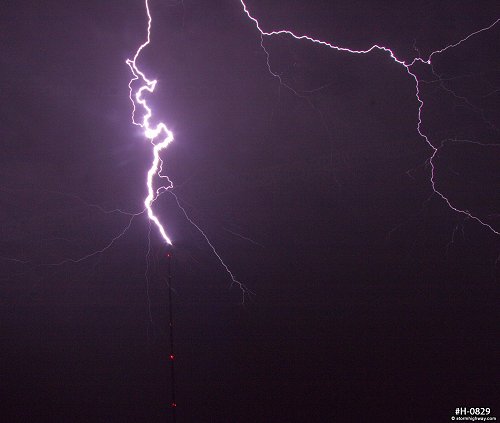 click to view full screen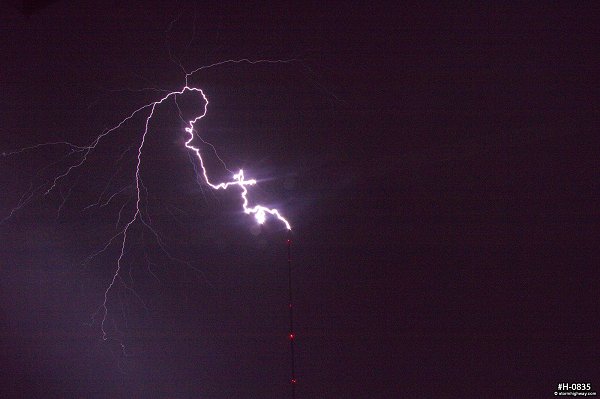 click to view full screen
I ended the expedition at 4AM at my hotel in Nebraska City. The following day (Day 10 of 2018 Great Plains storm photography expeditions), I made the return trip to St. Louis, bringing my 2018 spring Plains storm season to a close.
GO: Home | Storm Expeditions | Photography | Extreme Weather Library | Stock Footage | Blog
Featured Weather Library Article:
All content © Dan Robinson. All usage requires a paid license - please contact Dan for inquiries.

Web Site Design and Internet Marketing by CIS Internet