Home | Blog Index | Blog Archives | Christianity & Faith Essays
Tuesday, February 12, 2019
Relentless winter: storm photography roundup January 1 - February 10
This has been the most active winter season I've experienced in a long time. A relentless barrage of winter storms (with rarely more than 3 or 4 days of quiet in between) has meant I've made very little headway in several video projects that I had intended to work on over the winter. This roundup of the events so far this year - in which I've racked up over 3,800 miles - should explain why.
January 11-13: St. Louis snowstorm
GPS LOG:
Expedition path for January 11-13 storm
The January 11-13 snowstorm has been our biggest event so far this winter, with 8 to 12 inches received across the metro. I logged a total of 32 hours driving and shooting video during the 3-day period: 18 hours on the 11th, 12 hours on the 12th and 2 more on the 13th. The GPS log shows the extent of my activities during the event.
I began early on the 11th (Friday) with freezing rain southwest of St. Louis on I-44, which changed to snow quickly as the precip advanced into the metro at midday. I captured two "archiveable" pieces of footage. The first was during the height of the storm on the 11th. As it turned out, many St. Louis residents started their normal workday on Friday. When the snow began accumulating after noon, people left work and scurried to try and make it home. This created an early rush hour just as the snowplows were beginning work to clear the highways. The resulting jams allowed the snow to get way ahead of the plowing crews, creating a massive gridlock as the roads became impassable. Vehicles - semis in particular - became stuck at every hill, further deepening the jams.
I came upon one such scene right downtown next to the Arch on I-44 (formerly I-70) where several cars and semis were stranded on the hill in the eastbound lanes. With several pushers, cars made it through, but the trucks were hopelessly stuck. With my winter tires, I had no problems navigating the same conditions. Thinking a slight extra nudge of traction might be needed, I hooked up my car via tow strap to a semi and attempted to help pull it up the hill - but my tires just spun. Finally, a 4x4 pickup arrived and began pulling the trucks out one-by-one.
The next day, roads were still dicey as additional bands of snow continued. I spent hours shooting video from downtown to O'Fallon, Missouri in West County. Finally, on Sunday, the last of the snow bands moved through, but caused no further problems.
January 16: Freezing drizzle non-event
I drove to Dardenne Prairie to monitor an expected freezing drizzle event that didn't materialize due to temperatures staying just above freezing.
January 20: St. Louis snow and icy roads
GPS LOG:
Expedition path for January 20 storm
A light but high-impact snow event on the 20th brought only a couple of inches of snow to the metro, but it was enough to cause hazardous roads. I spent the night shooting video in St. Charles County, mainly between the Blanchette Bridge and Cave Springs. I captured two accidents on camera along I-70, as well as semis struggling up hills.
January 25: Snow showers in northern STL metro
I covered the arrival of a few small snow showers crossing the northern metro from The Highway 67/I-270 interchange in Missouri to Glen Carbon in Illinois. The precip was too light to cause any road issues.
January 26: Clipper snow non-event
GPS LOG:
Expedition path for January 26 storm
I covered a large area from Union to north of Troy, MO as a clipper system brought snow to the STL metro. The borderline freezing temps and light snow amounts resulted in no road impacts encountered.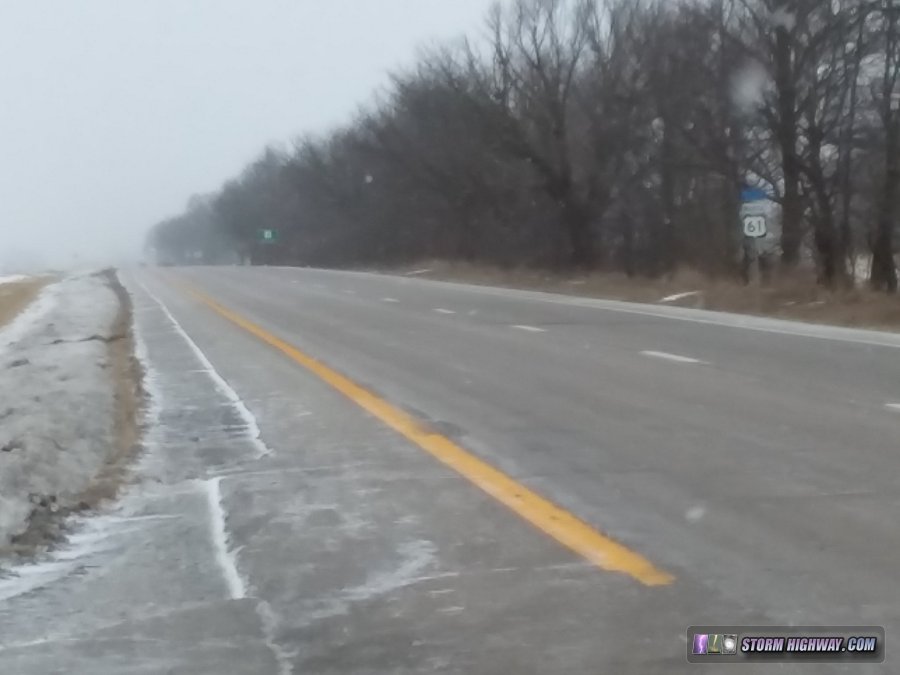 January 27: Suprise light snow icing event
I awoke that Sunday morning to see on the radar and traffic maps that unexpected snow bands had already closed Interstate 55 in Arnold, MO due to multiple accidents. The bands were moving toward Mount Vernon, so I headed east to track the snow as it moved over I-57 in southern IL. The temperatures were slightly warmer than in Missouri, so I encountered no problems.
January 28-29: Jackson, Mississippi snow/ice event
GPS LOG:
Expedition path for January 28-29 storm
I went on a two-day down-and-back trip to Jackson, Mississippi to cover a winter storm expected in the Deep South on the 28th and 29th. The precip shield barely outran the arriving cold air, resulting in minimal problems.
January 29: Snow band non-event in St. Louis
After awakening from a short nap after getting back from Mississippi that morning, I went up to near St. John on Highway 4 to monitor snow bands developing across the STL metro-east. No icy road problems encountered.
January 30: Light pillars and icy roads during snow in St. Louis
More rounds of snow created icy roads during frigid temperatures, mainly in the southern St. Louis metro. I spent the night shooting video from Eureka to South County, with temps close to zero. I caught a few minor slides that weren't quite good enough for a Youtube feature, but they'll be in my next big compilation that I'm planning for the end of this season.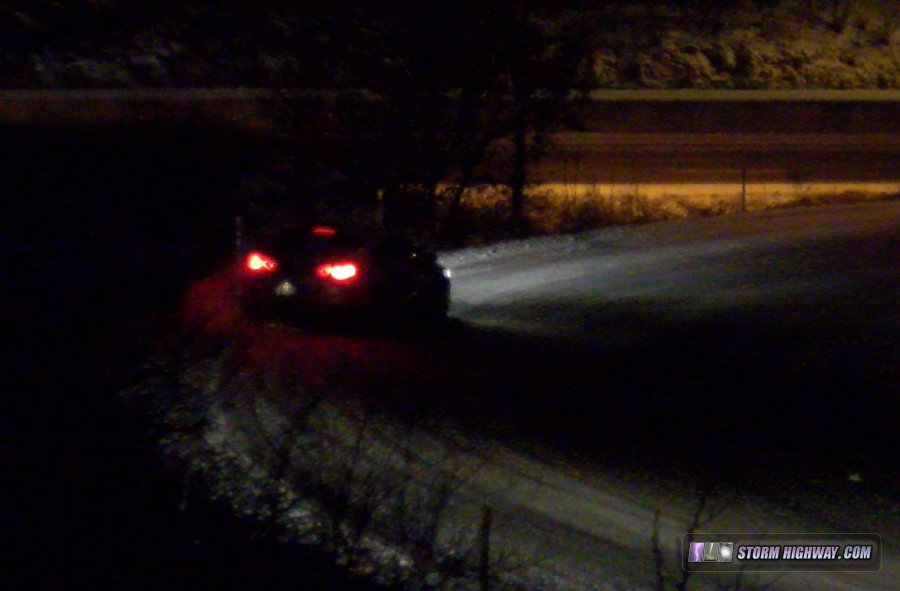 When returned home for a break, I encountered a brief display of light pillars in the Metro-East. These were at Scott AFB viewed from I-64: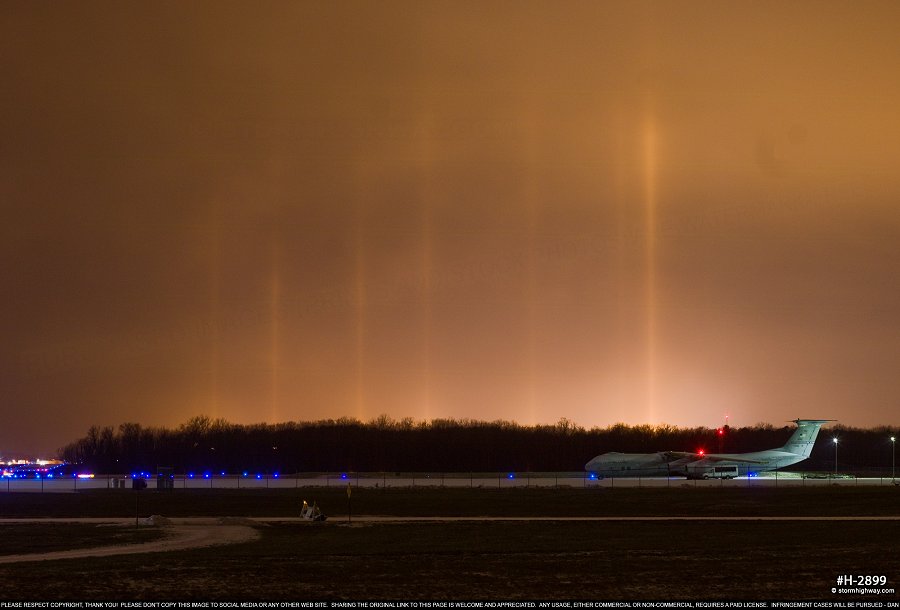 Click to enlarge
January 31: Freezing rain/snow event in southern Illinios
GPS LOG:
Expedition path for January 31 storm
An expected winter storm in St. Louis ended up missing the metro to the south. I covered the storm from Mount Vernon to Coulterville, IL. Most county roads in the area were still iced from snow the previous day, and main highways only had brief slick spots thanks to plowing/treating. This was a productive mPing outing, as I crossed the snow/sleet/freezing rain transition line at Coulterville.
February 5: Foggy thunderstorms
I went out more than once to try and shoot lightning photos with several rounds of thunderstorms moving through the St. Louis region. However, each time, fog was so thick that it was difficult to see the road, let alone see anything but flashes of light from the lightning. It was nice to get out and hear thunder, though.
February 6-7: Central Missouri freezing rain thunderstorms
VIDEO:
Freezing rain and lightning, February 7
GPS LOG:
Expedition path for February 6-7 storm
This storm would be missing St. Louis entirely, so I traveled west to cover the expected ice storm in central Missouri overnight. I drove past Sedalia to get into freezing rain thunderstorms, capturing an unusual combo of an icicle-covered highway sign with lightning flashing in the sky behind. Roads were slick, but I found few problems. I went back to Columbia to capture video of the icing there, which was beginning to break some smaller tree branches at a gas station.
February 10: St. Louis major freezing rain road icing event
VIDEO:
Icy road spins, slides and crunches in St. Louis, February 10
GPS LOG:
Expedition path for February 10 storm
I was sad to have to miss Chasercon in Wichita this weekend (my registration was paid and I'd had it on my calendar for months), but a big winter weather event expected in St. Louis on Sunday morning dashed those plans. With temperatures in the upper 20s as freezing rain approached, conditions were primed for a major road icing event. I started in Festus along I-55 as the event began, making my way up to Reavis Barracks during the height of the chaos. This storm resulted in my most compelling winter driving footage captures of the season so far.
February 19: St. Louis winter storm
Yet another winter weather event to cover in the St. Louis metro. No footage captured.
February 28: St. Louis winter storm
You guessed it - another winter storm in St. Louis metro. No footage captured.
This web site is made possible by support from CIS Internet.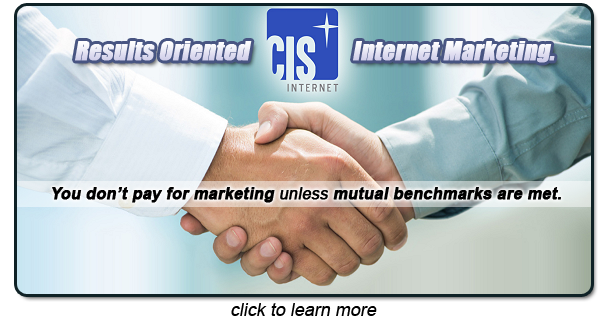 GO: Home | Storm Expeditions | Photography | Extreme Weather Library | Stock Footage | Blog
Featured Weather Library Article:
All content © Dan Robinson. All usage requires a paid license - please contact Dan for inquiries.

Web Site Design and Internet Marketing by CIS Internet