Weather Logs Home | Expedition Logs by Year | Video Clips | Photo Gallery
May 8-10, 2003 Storm Event Log : May 8-10, 2003
Historic Tornado Week Chases
Arrived back in WV to find 437 emails in my inbox, mostly from weather list chatter, after the most exhilirating, significant and disappointing expeditions in my 10 years in the hobby.
What a roller coaster from excitement to disappointment and back again a hundred times. In summary, after 2,800 miles, 5 days, who knows how many tanks of gas and literally hundreds of tornadoes dropping everywhere but where I am, I'm back home with little more than table scraps on video - not so much as one tornado.
At the very least I count it a plus to be able to say I covered this historic week, and by doing so am able to claim that I was a tiny part of this mind-boggling event. As with the rest of us I think it will be a long time before I can fully digest the enormity of what has happened in the last 7 days.
Thursday 5/8 - Kansas, Oklahoma:

Targeted too far west on Thursday, ended up playing an unsuccessful catch-up the rest of the day. Began the day in KC and headed west to Salina, then south to McPherson for initiation (photo at right). Unfortunately, we were west of the new development and could not get east and south in time for the tornadic cells further to the SE. Consequently we spent most of the day behind the dryline and missed all the action.
Highlight of the day was seeing the massive supercell tracking ENE near Pawhuska/Coffeyville from a distance of 20 miles (photo at right) while a confirmed 1/4 to 1/2 mile wide tornado was in progress underneath. The tower's explosive upward motion and contortions/corkscrewing/knuckles/rolling motion was incredible as we tried in futility to get under the base before dark. It was moving too fast to the E so we finally resigned ourselves to the loss and headed to Tulsa for the night. Awesome to see the cell from a distance but would have much rather been under it, those that were scored big.
EXPEDITION VIDEO from Thursday, May 8: RealVideo, 1.9MB
Friday 5/9 - east of Oklahoma City: After sunset, a group of us in Tulsa watched radar in awe at the supercell moving through OKC and finally decided to go out and see if we could meet up with it. The original plan was to head down I-44 to Bristow and drop south on 48 to watch the tornado move north of us. But as we closed the gap westbound on the turnpike, the gravity of the situation before us become apparent as this monster cell got closer. We had plenty of time to make it to Bristow, but we just had that uneasy feeling that this wasn't a good place to be. We dedided to bail. We turned around at the next break in the concrete barrier and headed back east to a location that would give us a better margin of error in case we made a misjudgement. As we exited the turnpike eastbound, we saw the highway patrol had just blocked I-44 westbound where we had been earlier. We chose 75 south and headed to northern Okmulgee County. After stopping south of the border, we observed continuous lightning out of the cell just to our NW. We cautiously adjusted our position north a couple of times, and think we may have seen distant power flashes to the northwest. The cell quickly lost strength as it approached southern Tulsa. We didn't see any obvious damage on our way back.
EXPEDITION VIDEO from May 9: RealVideo, 12.2MB
Saturday 5/10 - Missouri: After 2 hours of sleep thanks to the I-44 Supercell of the Year, I headed east for Rolla, MO at 6:30AM, finally making it north to Jefferson City after a few target adjustments. I was almost speechless as Greg and Keith described the new SPC outlooks for the afternoon. I waited just off I-70 in Boonville, MO for things to fire and get closer. Finally cells were beginning to close in, and I headed west to 65 and north to just south of Marshall, MO to watch a supercell's base roll in. 2 minutes after I stopped, a tour group pulled in just down the road. Disorganized scuddy lowerings were scattered along the base. Minutes later, a tornado warning came over the NWR for Saline County for this very cell. The scud showed signs of weak upward motion and at one point took on a funnel-like shape (not obviously rotating) but not much else. With the storm screaming NE at 40-45mph, I had to move north to keep visual contact with the base features. About a mile north on 65, I encountered damage to billboards and structures close to the road - and nearly had a heart attack as I frantically scanned to the NE for what I thought I'd missed. I soon figured out that this had to be damage from one of last Sunday's tubes: no debris was on the road.
Trying to keep up with the base, I entered downtown Marshall where my expedition really ended unbeknownst to me at the time. Roads to the NE were too tortuous to keep up with the storm and I lost ground rapidly. Soon after that, I learned that the tornado threat was plummeting across central Missouri, and that the show was over for me. Cells to the north were going ballistic but were hopelessly out of reach. After a 35% hatched. I was numb with disbelief. I started heading home at around 7:00PM.
EXPEDITION VIDEO from May 10: RealVideo, 1.8MB
A big thanks to those who helped with nowcasting during the past few days: Greg McLaughlin, Dave Crowley, Bill Coyle, Keith Minor and Doug Keisling.
Also a huge thanks to the hospitable Dave Crowley, who let numerous storm observers take over his house this week, and for the incredible steak cookout on Saturday.
On Thursday 5/8, on the way to Kansas, I drove through damage in Liberty, Missouri from a strong tornado that hit the area on May 4:














Weather Logs Home | Expedition Logs by Year | Video Clips | Photo Gallery
This web site is made possible by support from CIS Internet.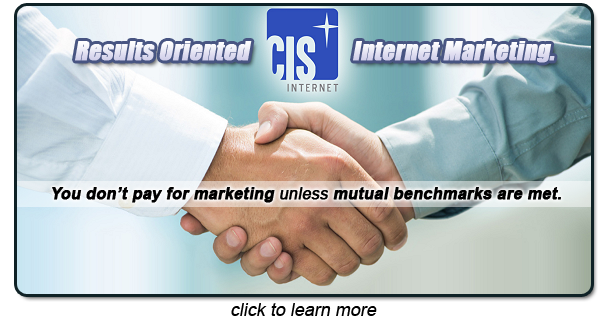 GO: Home | Storm Expeditions | Photography | Extreme Weather Library | Stock Footage | Blog
Featured Weather Library Article:
All content © Dan Robinson. All usage requires a paid license - please contact Dan for inquiries.

Web Site Design and Internet Marketing by CIS Internet