Storm Highway :: Info, History & Mission
WOWK-TV Channel 13, the local CBS affiliate in the Charleston-Huntington, WV metro area, has run several news feature stories on Storm Highway. A big thanks goes out to metorologist Spencer Adkins and the WOWK staff for their excellent coverage! The following clips appear courtesy of WOWK-TV, click on each video to view:


April 22, 2005
Storm observing storms
Windows Media, 6MB


July 14, 2004
Tornado observing in the Plains
RealVideo, 9MB


May 6, 2004
Storm observing weather in WV
RealVideo, 9MB
Storm Highway (formerly wvlightning.com) is the storm chasing and severe weather information library web site of photojournalist Dan Robinson.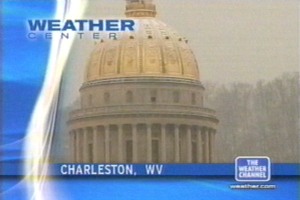 Through our Charleston, WV-based StormScenes division, Storm Highway regularly provides breaking news and severe weather footage for national broadcast on The Weather Channel and national news and cable networks. Our credits include CNN, ABC, The Discovery Channel, National Geographic, The History Channel, Good Morning America, Inside Edition, The Associated Press, dozens of local television stations, affiliates, magazines and newspapers across the United States.
We focus mainly on events affecting the Charleston, Huntington and Beckley corridor of West Virginia, but we also cover many significant severe weather events across the counrty - including tornado outbreaks, flash floods, landfalling hurricanes, and winter storms.
Appalachian Skies Media (appalachianskies.com) is the business side of Storm Highway, providing weather photography and video content to media, corporate, small business and private clients.
StormScenes (stormscenes.com) is the stock video division of Appalachian Skies, with an extensive inventory of ready-to-use video for media, corporate, educational, church or non-profit applications.
All photographs and video on the Appalachian Skies, Storm Highway and StormScenes sites were captured on-location just as they appear. No digital manipulation or special camera effects were used to create these images, so what you see here is what you would have seen if you were there to witness it in person.
Every year, capturing the photographs and video you see on this site requires the endurance of tens of thousands of miles driven, dozens of all-night photo sessions, all sorts of rough weather and countless demanding hours of effort. The material on this site represents over 10 years of storm chasing in various parts of the county. But despite the many sleepless nights, unsuccessful trips and sometimes grueling conditions, documenting thunderstorms has been a passion that I long to continue every time the weather forecasts point to restless skies.
It is my hope that I can bring home just a taste of the awesome sights that I witness on the road during stormy days and nights in the Mountain State and across the country - and allow you to experience them as well.
But more importantly, it is my prayer that through these storms, I can introduce you to the only One that can change your eternity.

Yours in Christ,
Dan Robinson
Disclaimer: Storm Highway provides video content to media outlets as a private contractor. This site is not supported, sponsored, endorsed, or otherwise affiliated with any of the media outlets that broadcast Storm Highway material.

Look for the Storm Highway storm tracking vehicle on the road during severe weather
Site History
The Storm Highway site began as a small project during college in October of 1995 as 'The Lightning Page'. The site was moved to the stormhighway.com domain in October of 1998, and went under the stormhighway.com name until March of 2007, when both the name and domain were changed to Storm Highway.
At its start in 1995, the site contained about 8 pages and four photographs - and was one of the first lightning-related web sites on the Internet. The site was the first item to be listed in the newly-created 'lightning' category on Yahoo's internet directory. Today, the site is made up of over 2,000 individual pages of photos and information on various subjects including weather, photography and storm observing. All of the content on Storm Highway represents a culmination of over 10 years of web site work and over 12 years of storm observing. The site normally undergoes several major reorganizations each year, and new content is added regularly as time permits.
In 2003, Storm Highway began providing weather video content to national television outlets such as The Weather Channel and National Geographic Explorer.
Web hosting and email services for Storm Highway are provided by CIS Internet in Hurricane, WV.
The primary mission of this web site is to reach out to others with the good news of salvation through faith in Jesus Christ, and secondarily to provide a usable, interesting and entertaining resource on lightning, thunderstorms and storm observing.
By God's grace, I've had the privilege of sharing my fascination with lightning with others via the internet. And since my life has been changed by the Lord, it is my duty and privilege to use this web site to share this message of healing, hope and eternal life that is only available through Christ.
Please pray for this ministry and for those who are led to respond, either directly or indirectly, to the message of salvation presented on this site.
This web site is made possible by support from CIS Internet.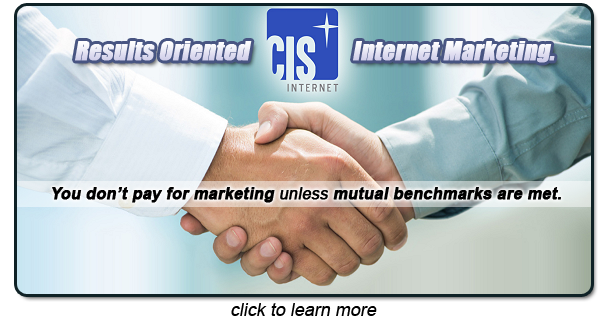 GO: Home | Storm Expeditions | Photography | Extreme Weather Library | Stock Footage | Blog
Featured Weather Library Article:
All content © Dan Robinson. All usage requires a paid license - please contact Dan for inquiries.

Web Site Design and Internet Marketing by CIS Internet