Home | Blog Index | Blog Archives | Christianity & Faith Essays
Wednesday, March 1, 2023
Annual March 1 post
It's that time of year again! We've made it through another cold winter to the start of the transition into severe weather and tornado season. Meteorological spring doesn't mean that winter weather is over, of course - but the cold temperatures are going to be fighting their annual losing battle for the next 60 days. It's always a great thing to know that the green trees, longer days, lightning, thunder and warmth of spring aren't very far away.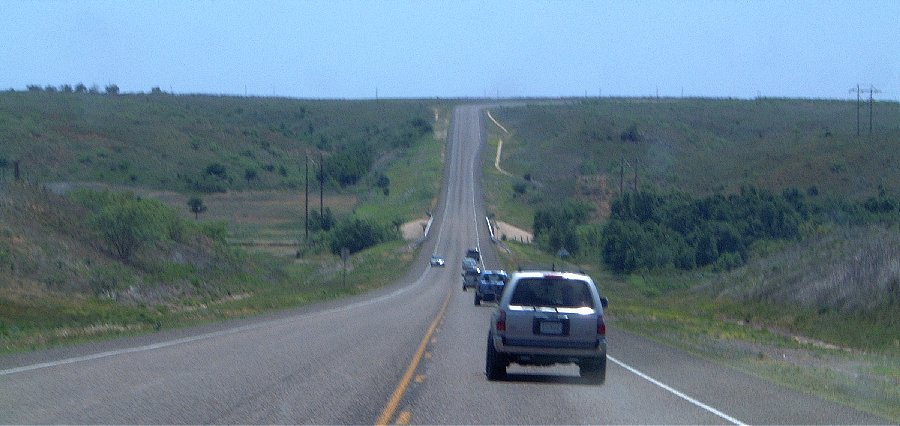 As with the past few springs, I don't have much in the way of major plans for this season. If the Plains provide worthy setups, I'm hoping on being there for at least a couple of them, Lord willing. I'm again planning to focus mostly on high-speed lightning footage this year, shooting at the 6,000 to 10,000 frames per second settings. On the vehicle side, I'm considering overhauling my hail shields to decrease their weight and aerodynamic drag. My idea at the moment is to replace the heavy steel shelving panels (that I've been using since 2015) with aluminum-framed mesh. The steel panels were very effective, barely even denting with 5-inch hailstone impacts - but they've always been a major fuel efficiency-buster. I think the more lightweight panels will be sufficient, but I have a lot of design and testing work to do.
Looking at the medium-to-long range models to start out this season, I'm not seeing much in the way of travel-worthy setups over the next couple of weeks. The South is seeing their typical cool-season tornado events, which I've settled on mostly not being worth covering due to the visibility issues with trees and terrain. I'm looking for the classic Plains dryline events with deep moisture (60F+ dewpoints), and right now there are none of those on the horizon in long-range model-land. The other model parameter indicators of springlike weather and winter's demise that I look at are 850mb temperatures and MUCAPE (most-unstable CAPE) in addition to the typical SCP (supercell composite) and MLCAPE (mixed-layer CAPE). MUCAPE indicates general thunderstorm (lightning) potential, while 850mb temps are a good indicator of the overall thermal profile in the atmosphere. Below-freezing 850mb temperatures mean that winter is still hanging on. MLCAPE and SCP show where stronger storms and severe weather potential exists.
On the web site side of things, I've settled on the practice of simply updating a single blog page with shorter storm logs on an ongoing basis, rather than making a new blog post page for each one as in years past. This means the most up-to-date part of the site is the Storm Photography Expedition Logs section, specifically the 2023 logs page. I update that page after most events, then add a short entry to a one-to-two-month-long blog post page. The blog post page is technically in a "draft" state during that time, still accessible but just not published to the normal feeds until the end of each 1 to 2 month period. I may experiment with a new RSS feed for each event log at some point (or more likely integrate them into the current blog feed). I'm still hopeful for RSS (or something like it) to make a comeback someday once the benefits of a decentralized web become evident to more people.
Finally, this July, I will pass the 30-year mark in my storm photography career. I put up a page for that milestone that reminisces about some of the old ways of pursuing storms and how much has changed since then.
As always, a big thanks to readers who are still here with me on this site after all these years.
GO: Home | Storm Expeditions | Photography | Extreme Weather Library | Stock Footage | Blog
Featured Weather Library Article:
All content © Dan Robinson. All usage requires a paid license - please contact Dan for inquiries.

Web Site Design and Internet Marketing by CIS Internet