Lightning Dictionary (Glossary of Terms)
This is a glossary of lightning terms you'll see when reading this site.
Anvil Cloud
Anvil Crawlers
Anvil Lightning
Arc
Ball Lightning
Bidirectional leader
Branches
CG
Channel
Cloud-to-Air
Cloud-to-Cloud (CC)
Cloud-to-Ground (CG)
Convection
Corona Discharge
A slow, steady discharge streaming off of a point or edge of an object in the presence of high opposing electrical charge. Corona discharge is usually visible as a small, slightly glowing 'spray' extending out into the air. On a small scale, corona discharge can equalize opposing electrostatic charges before full electrical breakdown occurs and a spark jumps. On a thunderstorm-scale level, corona discharge can occur from objects on the ground underneath the cloud's charge region. However, this rate of 'current' leak is extremely miniscule or even nonexistent in comparison to the rate and magnitude that the gigantic storm cloud is generating the voltage. Therefore, corona discharge on the ground doesn't even in the slightest bit prevent a lightning strike from occuring.
Cumulonimbus
Cumulus Congestus
Dart leaderDendritic
Having a structure like a tree (trunk and branches).
Discharge
Fault
A short circuit in an electrical system.
Flash
Flashover
Fulgurite
Ground-to-Cloud
Heat Lightning
A colloquialism referring to distant flashes of lightning barely visible on the horizon from faraway thunderstorms. Named so because it is often seen on hot, muggy nights, when conditions are favorable for thunderstorm development. 'Heat lightning' often is early warning sign that storms are approaching, because the lightning you see may be moving your way.
Instability
Intracloud Lightning
Ionization
Keraunomedicine
A division of medical study pertaining to lightning injuries.
Leader
Lightning Protection System
Power Flash
Rain Shaft
A renewed current pulse on a decayed positive

leader

branch. Recoil leaders are the triggers for

dart leaders

that can result in new

return strokes

in a

cloud-to-ground

or

ground-to-cloud

flash.


Recoil leader on weak positive leader branch filmed at 10,034 FPS, dart leader moves off to the left

Return StrokeSfericsSheet LightningShock WaveSprites and JetsSt. Elmo's FireStepped LeaderStreamers
This term has multiple meanings in the field of lightning science. Sometimes it is used to refer to the upward connecting leaders that develop on ground-based objects preceding a cloud-to-ground lightning flash. More often, it is used to describe part of the negative leader propagation process the occurs as new leader segments develop.
Strike Point
Stroke
Thunder
Thundersnow
A heavy snowstorm with lightning and thunder, or a lightning discharge during wintry weather.
Voltage Gradient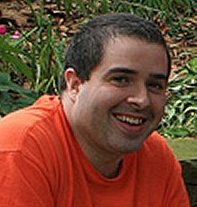 About the Author:
Dan Robinson has been a storm chaser, photographer and cameraman for 30 years. His career has involved traveling around the country covering the most extreme weather on the planet including tornadoes, hurricanes, lightning, floods and winter storms. Dan has been extensively
published
in newspapers, magazines, web articles and more, and has both supplied footage for and appeared in numerous television
productions
and newscasts. He has also been involved in the research community, providing material for published scientific
journal papers
on tornadoes and lightning.
GO: Home | Storm Expeditions | Photography | Extreme Weather Library | Stock Footage | Blog
Featured Weather Library Article:
All content © Dan Robinson. All usage requires a paid license - please contact Dan for inquiries.

Web Site Design and Internet Marketing by CIS Internet