Home | Blog Index | Blog Archives | Christianity & Faith Essays
Wednesday, June 15, 2016
Great Plains 2016 storm photography season epilogue & recap
The annual summer ridge looks to have arrived over the central USA, bringing 2016's spring peak tornado season to a close. And what a season it was! This was my best one to date: an all-time season-total high of 15 tornadoes covering every shape and size and every rating from EF0 to EF4. I surpassed my 100-tornado mark and captured several of my best-ever still photographs, doubling the size of my tornado photo gallery. The following is a list of each storm photography day and a link to the detailed photo/video/gps/notes repository for each:
The first of three Plains storm photography trips in 2016 yielded a few non-tornadic supercells on April 26 along I-70 in northeastern Kansas.
A single storm photography day during Plains trip #2 results in being in a great position for a supercell in northwestern Oklahoma that falls apart just before it can produce.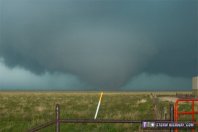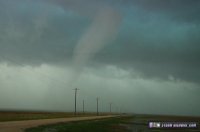 The first day of this season's third trip was a success right out of the gate, with 2 tornadoes in the Texas panhandle.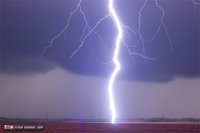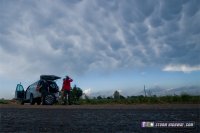 Caution resulted in missed tornadoes after dark, but I captured a career close lightning strike still image with upward leaders.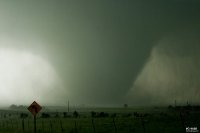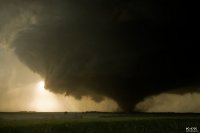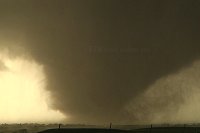 Two close passes of a long-lived violent tornado along I-70 in central Kansas. 2 tornadoes for the day.
May 26 tornado outbreak bust
May 26 chase GPS log >
Early convection and storm outflow prevented a forecasted tornado event from materializing in central/eastern Kansas on this day, so I didn't create a dedicated page for it. The only two captures of note were this close lightning strike from the dashcam near Ellsworth, KS and a shelf cloud near Council Grove, KS: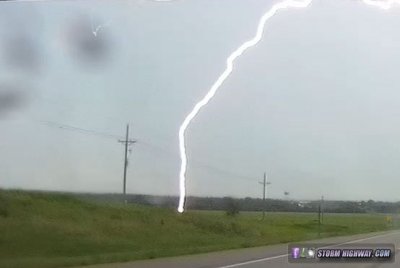 All content © Dan Robinson. All usage requires a paid license - please contact Dan for inquiries.

Web Site Design and Internet Marketing by CIS Internet