Home | Blog Index | Blog Archives | Christianity & Faith Essays
Thursday, November 8, 2012 - 9:30PM CDT
Historical tornado reasons for moving to St. Louis instead of the Plains
I get asked frequently why, as a storm photographer, did I choose to move to the Midwest (Illinois, and the St. Louis region in particular) instead of the Great Plains (aka traditional 'Tornado Alley') - especially since I freely had the choice to move wherever I wanted? And why on earth was the Evansville, Indiana area on my original list of relocation candidates? Why didn't I go to the storm photographer 'holy land' cities of Wichita, Oklahoma City or Amarillo?
I've talked about some of those reasons before on this blog, which include a lesser saturation of storm photographers, closer to family back east, a better job market/career climate, and so on. But one of the biggest influences is the climatological record of severe weather in the lower Midwest region - a respectable history that has always fascinated me. Major tornado events have always been common here, well outside of the Great Plains. The following is a list of some of the bigger individual events that convinced me that the lower Midwest was a 'place to be' when it comes to severe weather and tornadoes. This is certainly not an all-inclusive list, which would be quite long if it was exhaustive!
Warning - the following list has links to tornado videos, a few contain strong language - mute your speakers if necessary)
The Tri-State Tornado - March 18, 1925 - This event needs no introduction to anyone who has as much as a passing knowledge of severe weather history in the USA. storm photographers know from descriptions of this storm that the tornado was likely a massive 'wedge' under a black-dark meso. While of course no one would want to see the casualty counts of a repeat event, a tornado like this over open country would probably be a 'lifetime event' for a storm photographer. The path of this tornado is roughly an hour's drive south (or 90 minutes east) of St. Louis.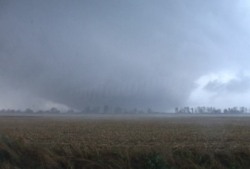 The Crosstown, Missouri F4 - September 22, 2006 - Not only was this tornado similar in appearance to descriptions of the 1925 Tri-State Tornado, but it followed very closely a small length of the same path, even hitting a few of the same places. I'm still in disbelief that I was there to see it, watching it as it crossed the Mississippi River at Gorham, IL and passed close to Murphysboro, IL. I consider this tornado as one of my top 5 intercepts and a huge 'seal the deal' factor of the choice to move to the same region 4 years later.
The Roanoke, Illinois F4 - July 13, 2004 - Roanoke ranks, in my opinion, up there with the Hesston, Kansas F5 of March 13, 1990 in terms of its appearance - about as menacing-looking a tornado as you're going to see. This event was part of an extreme-instability northwest flow supercell setup, not uncommon in the Midwest during the summer months. From a observing standpoint, a successful forecast/intercept would have been difficult, but a 'lifetime intercept' if you pulled it off.
The Albion, Illinois F4 - June 2, 1990 - Video of the Albion tornado is one of the classics in the genre, a staple in 1990s-era tv documentaries that many storm photographers are familiar with. The tornado was part of a larger late-spring regional outbreak occuring that day. The video (on Youtube here) shows horizontal vortex behavior simiar to that seen recently with the Cullman, Alabama tornado on April 27, 2011. Albion is just north of I-64 near the Indiana border, about 90 minutes east of St. Louis.
The May 9, 1995 Illinois/Iowa tornado outbreak - Part of an active mid-May of tornado outbreaks across the lower Midwest and South. A classic video of tornadoes in Elkhart, Illinois from this day is available on Youtube, which shows tornadoes occuring along I-55 about 2 hours north of St. Louis.
The Shiloh, Illinois tornado of June 8, 2009 - The Shiloh tornado first developed with multiple vorticies and debris near the Green Mount Road exit of I-64 (about 15 miles from downtown St. Louis) and traveled southeast, passing very close to Scott Air Force base. While not significant, this tornado was vivid proof that the St. Louis region was fully 'in play' in terms of chaseable events. Videos of this tornado are on Youtube here and here.
Notable recent events:
Elmwood, IL EF4 tornado - June 5, 2010 (video on Youtube). I covered this day, but busted.
Litchfield, IL EF2 tornado - April 19, 2011 - A chase and score! My expedition log is here.
St. Louis, MO EF4 tornado - April 22, 2011 - I covered the supercell that produced the tornado, but lost the storm before it reached St. Louis due to a road closure. The tornado occured after dark, and hit Lambert Airport and some of the nearby neighborhoods. I saw softball sized hail with the storm (my expedition log is here).
Henryville, Indiana EF4 - March 2, 2012 - I covered, but busted this day. Henryville is somewhat distant from St. Louis (about a 4 hour drive from my town) but still part of what I'd consider the lower Midwest's 'tornado alley' region.
Harrisburg, IL EF4 - February 29, 2012 - I covered this day, but was limited in range due to surgery recovery. The tornado occured in the early morning hours about a 2 hour drive southeast of St. Louis.
Elkville and Opdyke, Illinois tornadoes - March 23, 2012 - These tornadoes occured about an hour to my south and east respectively. This was an agonizing day for me, as I had to work and could not chase. Video of the Elkville tornado is on Youtube here, the Opdyke tornado crossing I-64 is here.
Okawville, Illinois EF1 tornado - September 25, 2012 - A chase and score! A top-5 intercept day for me - the expedition log is here.
This web site is made possible by support from CIS Internet.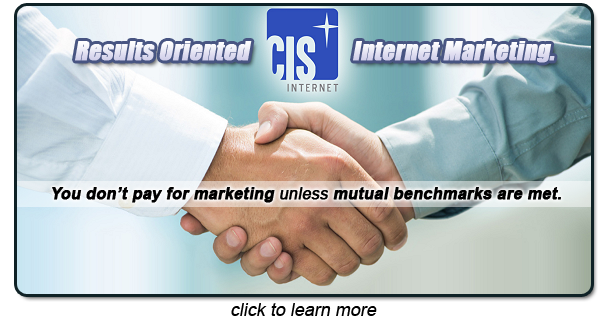 GO: Home | Storm Expeditions | Photography | Extreme Weather Library | Stock Footage | Blog
Featured Weather Library Article:
All content © Dan Robinson. All usage requires a paid license - please contact Dan for inquiries.

Web Site Design and Internet Marketing by CIS Internet